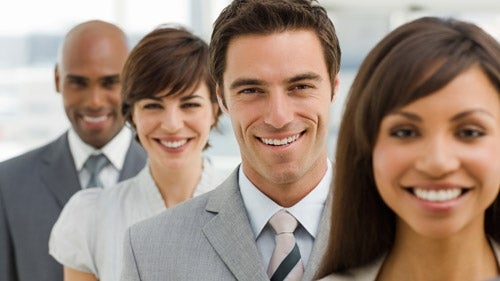 For any business to succeed, you have to build a team that works together. That team includes you as the business owner, any employees you have, your vendors, your partners—everyone who is part of running your business. When it comes to building that team, although talent is important, a cohesive group that sticks together is the number one priority.
Of course, everybody that you bring on needs to have the ability to do what you need them to do. At a most fundamental level, your team members must be capable. On a football team, you have to start with people who have a basic level of ability. In the NFL, your players have to have professional-level ability. But among that group of people with the necessary skill, it is very tempting to immediately chase after whoever is at the top of the pile: the most accomplished, skilled, gifted, talented person you can find. In sports, you immediately go after the biggest name, the guy with all the awards and accolades.
But that's not the best approach. Someone might be incredibly gifted—but not fit in with your style. There might be a personality clash. Or they might have a different vision for what they should be doing than you do. To relate again to a football team, someone might fit in better on one style of team than another, or thrive when asked to do one thing but struggle at others. Performance will not translate exactly from situation to situation. You have to look at how the pieces fit.
Your team should be built around people who trust one another, who are not only willing to work with one another but who complement one another with their skills and thinking. And when you're the business owner, it is on you to see this team come together.
David Rock is the director of the NeuroLeadership Institute, and he believes that one of the most important things for a leader to do (and the way in which a leader can accomplish the most) is to build a team. The team is all about forming an "in-group," he says, and the way to do that is to establish shared goals, a shared vision. "When you can find a shared goal, you turn an 'out' group into an 'in' group," he told the New York Times. "Many people have had a boss they really wanted to work hard for because they respected them. . . And I think those bosses have worked hard to have a sense of relatedness with people, which comes from having shared goals and making sure there's a feeling of being on the same team, not a sense of 'us' and 'them.'"
You need great people. You need smart, capable employees. You need to have talented players on your team. But talent isn't enough. The pieces need to fit, to work together and make each other better. Teams win. Individuals lose. And when you're the boss, it's up to you to build a winning team of people who want to work with you, who share your vision, and who can get the job done.
Published: March 25, 2013