5 Leadership Secrets for Diffusing Tension and Managing Conflict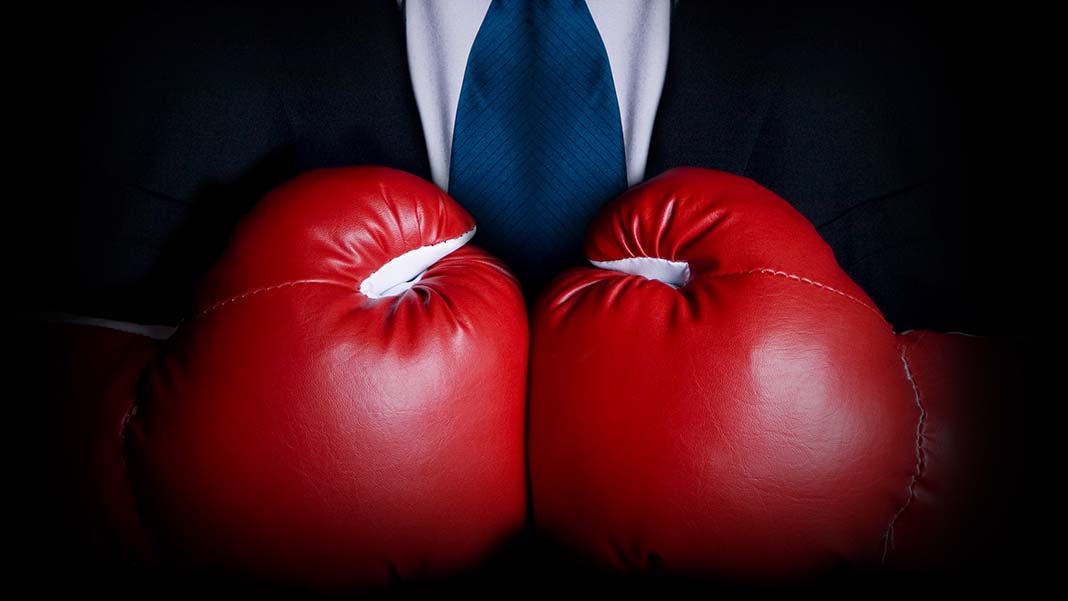 As a startup founder or employee, how do you mitigate tension and manage conflict when it arises?
Conflict will certainly arise. The difficult person in your group can spark a roaring fight among the group members. The matrix structure or the culture of your organization may not be in line with your interests and values. The coworker may go so far as to make harassing phone calls from a number you don't know.
Conflict at home or office can quickly spread, leading to damaged relationships, lowered productivity, distraction, enmity, and sometimes even litigation. You can actually look up the owner of that harassing phone number and report it to your manager… or to the authorities.
While conflict is inevitable, there are better ways to control it. World leaders and captains of industry are masters of conflict resolution. They use their years of experience in leadership to diffuse tension and mitigate conflict every time it occurs around them.
This article presents Thomas-Kilmann's top five key methods for managing conflict.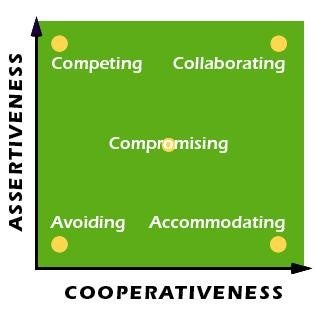 These are leadership secrets for diffusing tension and resolving conflict as it occurs in your company. Let's look at each conflict resolution method more closely.
1. Competing
For Thomas-Kilmann, competing is the first core method for managing conflict.
Basically, it connotes the use of competition to assert your own concerns without regard to other people's concerns. In short, it involves the use of force to win over other parties, dominate, and get what you want.
Here, leaders use their authority, power, or influence to control their subject. If a conflict breaks out between an employee and a founder in a startup company, for example, the startup founder will do anything to ensure that they compete against their employee and that they emerge victorious in the end.
Steve Jobs was skillful at using this conflict resolution system. During his lifetime at Apple, Jobs often threatened to fire his employees when he was in conflict with them. Sometimes he'd abuse them with vulgar words to get what he wanted.
This type of conflict management is uncooperative. The boss always competes and exploits his subordinates, getting them to do what they wouldn't otherwise have done.
It's an effective system because the leader uses his power against his followers. However, this is not always ideal. Instead of using force as your primary weapon to settle a conflict, you can use accommodation, which is a cooperative approach to manage tension and conflict.
2. Accommodating
One of the best ways to settle disputes in an organization is one of the most peaceful ones. It's the use of accommodation.
By accommodation, we mean capitalizing on other people's concerns when trying to manage a conflict. In other words, allow your opposition to satisfy their grievances while neglecting your own interests.
You do this by being what psychologists call altruistic (being humane, not selfish to your own concerns). For example, rather than threatening to fire your employee when they disagree with your decision, set aside time to hear their reason for opposing your decision. Then use their opinion after you hear them out—if you think theirs is better.
Some leaders prefer to use accommodation rather than competition to manage conflict because it is harmonious.
The parties involved will feel more respected when they are accommodated than when they are forced.
The leader feels less guilty when using accommodation to settle disputes, as accommodating an individual or a group is a form of self-sacrifice.
The system yields better interactions, as accommodating others means that their concerns are important.
Overall, it is as effective—if not more effective—than competing.
3. Avoiding
There are times when both competing and accommodating may not bring an end to a conflict.
When you are under the supervision of a fierce CEO, as an employee with no power and authority, you can't apply competition to diffuse your leader. When you're in the midst of difficult team members, accommodation alone won't suppress them. You need a better conflict management style.
Try avoiding.
As an integral system of resolving conflict, avoiding is neither assertive nor cooperative. When applying this approach, you're trying to achieve neither your own interests nor the interests of other people. Rather, you're simply avoiding the conflict.
If your spouse sends you a negative text message, for example, rather than competing (in the form of reacting negatively or engaging in a conflict) or accommodating her (in the form of doing what you can to calm her down), you simply do neither. Using this method means that you'll simply avoid her (by not replying to the text message at all and not engaging in any dialogue about it).
Why would you avoid her altogether? Leaders who choose this method do so for one of two reasons:
Silence is the better answer. Some conflicts are better resolved by simply staying silent—not responding to the conflicting party.
Maybe the timing is not right. At the moment, it is better to avoid the conflict, though you might respond at a later time.
But that's not all. Collaborating is another common style for managing conflict. Let's discuss that next.
4. Collaborating
This is the direct opposite of avoiding.
Collaborating, as another major technique in conflict resolution, entails a liaison with the other party for the purposes of not only understanding their concerns and anxieties but also providing a lasting solution to those concerns.
You can apply this technique by:
Listening to the other party—to hear their complaints and know their likes and dislikes.
Discussing/arguing—to iron out issues. Their concerns may be hard to resolve, but with genuine discussion and often heated debate, you may find a common ground that can satisfy them.
Providing a creative solution—come up with the final answer that addresses their concerns and anxieties.
When collaborating with the other party, your goal is to be fully involved, to work with the opposing party with a view of finding a way to resolve their worries.
5. Compromising
This is about negotiating between two conflicting parties.
Each party tries to settle the conflict by identifying a better way that is somewhat satisfactory to both parties but completely satisfactory to neither. So, how do you use this conflict management technique in practice?
The answer lies between competing and accommodating. For example, you address an issue that arises with a goal of addressing both your concerns and those of the opposing parties. The solutions you propose must not be completely based on your interest (competing) and must not be completely based on the interest of the other parties (accommodating).
Rather, they should be, as Kenneth W. Thomas and Ralph H. Kilmann, put it, "splitting the difference between the two positions, exchanging concessions, or seeking a quick middle-ground solution."
Whichever conflict-handling methods you use, the goal is to stay laser-focused within the rules of each in order to make better use of it when you need it the most.
Published: September 18, 2018
3736 Views