Recognition is an innate human desire. We want to be celebrated and appreciated, especially at work. However, developing a successful recognition program for your small business is an intricate process.
A fair recognition climate is rooted in inclusivity, consistency, and objectivity. There are countless ways to make recognition routine and special for your small team.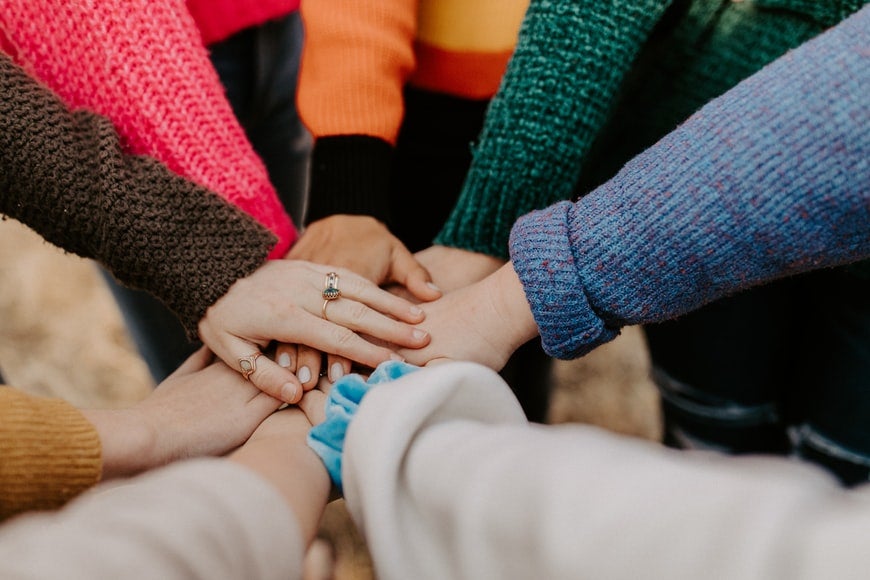 Image Source
Benefits of Recognition Programs
Organizations that routinely recognize their employees see many beneficial effects:
Increased employee engagement and productivity
Improved employee retention
Enhanced relationships
More positive organizational culture
Recognition is important because the lack of it in the workplace is one of the top reason why employees leave their jobs.
8 Ways to Establish a Fair Recognition Program
For your small business, there are lots of ways to recognize your team members so that it benefits you, your employees, and your business growth.
Recognition Awards
Make a statement with unique recognition awards. With a tangible piece in hand, your employees can capture that beautiful moment of appreciation. They can look back on it fondly as well. From celebrating team accomplishments to individual achievements, awards make recognition feel real.
Regular Recognition Routines
Consistency is key. Building momentum will boost employee motivation to participate. One tried and true type of recognition is an employee of the month program. It's popular for one big reason: it works and is easy to implement. It maintains a schedule and employee expectations for hard work.
Essential and Non-Essential Upgrades
By upgrading items used by all employees, you're celebrating everyone. An effective employee recognition program shows your team that they are worth investing in. For example, you can afford stipends for employers to upgrade home offices.
Corporate Gifts
Corporate gift giving can be an intricate art to master. Gifts may be given to clients, employees, or prospects. For employees, remember to make it small yet personal. You don't want employees to feel bribed. Gifts are meant to foster positive relationships and celebrate special achievements. Popular gifts include lunches, gift cards, and company branded swag.
Public Gestures
When appropriate, public recognition goes a long way toward motivating employees. By celebrating one team member's achievement in front of others, you inspire the rest of your team to step it up. You can do this with a well-worded compliment or a personalized award.
Incentives
Incentives drive employee engagement because there is a sought-after reward in mind. Incentives allow for great fairness because you can use a specific goal to measure success. When planning incentive programs, it is important to choose a reward that employees would work hard for. Also, make sure that everyone participating can win. For example, both veterans and newcomers can win a trivia competition about new products.
Virtual and Remote Recognition
The COVID-19 pandemic pushed many employees and teams to work at home. Considering the new distance between team members, it's important to maintain recognition in a virtual work environment for remote employees. You can send direct compliments to teammates through messaging software. Also, you can organize virtual company events to honor diverse accomplishments and host fun games with prizes.
Additional Employee Benefits
Another powerful reward is additional employee benefits. The best employee perks of 2021 include flexible work environments, family assistance, and wellness programs. With a wide array of benefits to choose from, you can offer your team what you can afford and still make them feel appreciated.
Fair Recognition: Best Practices
Fairness is enforced in many ways. When planning your recognition efforts, it's important to be strategic. Make sure you consider the following aspects:
Be fair to your business and realistic about what you can afford. There are many successful recognition ideas for a small budget, from thank-you notes to lunch with the boss.
Ensure that what you're incentivizing or celebrating can be achieved by all employees. When you don't include everyone, you sacrifice employee buy-in for your recognition efforts.
Measuring all achievements in a systematic way eliminates bias and increases employee trust. Your recognition programs should not be favored for a few or serving workplace politics. Seek out objective tactics to ensure healthy, positive recognition. For example, celebrate each employee's work anniversary with a thank-you note and small gift within a certain budget.
A random and one-off celebration does not build employee trust. Develop a program that employees expect to happen. This way, they will work hard, expecting a reward.
We think of personality in two forms: company branding and employee traits. First, incorporate your company logo and values into your recognition efforts. Second, appeal to employee interests, hobbies, and passions to personalize incentives, rewards, and more.
Recognition to Build Your Business
Recognition may be seen as yet another task you must manage. However, recognition is crucial to making your employees happy and driving productivity and loyalty. As you nurture your small business, never forget to celebrate your team, those who support you every day.
Author: Rachel Harmon is a content writer for Cristaux International – a Chicago-based manufacturing company specializing in unique custom awards, gifts, and trophies. As part of a dedicated team, she works hard to develop strategic content. Her work elevates the Cristaux brand and utilizes the digital and human elements of marketing.