Running a small business is always connected with extensive email communication, which include—on the sender side—mainly distributing offers and strict business-to-business dealings. The question is how to make electronic correspondence interesting enough to be read by a potential customer or business partner. Here are a few tips.
1. Conciseness
One of the reasons business people don't receive answers to their emails is wordiness. Modern business is quick. It needs brief and accurate statements, and instant replies. There is no place or time for writing long and elaborate sentences that obscure the core intentions. Being concise is absolutely crucial.
2. Good language
Although for many people using correct English is obvious, emails with bad grammar, wrong punctuation and—primarily—spelling mistakes are omnipresent. No respectable businessman will want to engage in any kind of dealings with somebody who can't use proper language. This is a warning sign for potential partners and customers that there is a lack of professionalism and basic knowledge on the side of the sender.
3. No marketing tricks in B2B
What works with customers can have an exactly opposite outcome when dealing with potential business partners. What businesses value in B2B contacts is truth and straightforwardness. One should frankly state the costs and benefits of a prospective cooperation and eliminate marketing newspeak. Otherwise, the message might be worth not more than spam.
4. No big assumptions
There is a tendency to assume that the recipient already knows what the sender is going to say, or at least has some background knowledge. In many cases this is a wrong assumption. Business communication operators should avoid so-called knowledge gap and convey the desired message in a convenient and clear form, without making unnecessary leaps omitting what can prove to be crucial to understanding the merit of the cause.
5. Time sensitivity
It is quite important when the email reaches the addressee. There are times when letters are piling up on the desk and there are times when there is more room to breathe. When sending an email, one should aim at those less busy periods, when the message will have less competition and will avoid being stuck with other similar offers or notes. The rule of the thumb: it is better not to send any correspondence at the beginning of a week or month, as this is usually the time of the heaviest post traffic.
6. Graphic frugality
Although it is tempting to use all kinds of funny clipart pictures and beautifully crafted letter templates, potential partners and customers are more interested in the essence and the content of the email. Any type of graphic additions should be used only if they really improve the message, for example by emphasising real benefits the addressee can have from engaging into business with the sender. On the other hand, leaving out graphics at all is not a good option either. As in everything, balance is the key.
7. Organization
Finally, a very important aspect of clarity of an email is its organization. It is vital to include meaningful headings, correct paragraphing and listing. Without it, the message looks like a one long block of text, which is hard to read and surely doesn't attract the attention of the reader. Apart from structure, emphasis plays a significant role. Text formatting—like bolding, italicising and underlining important pieces of the text can help to achieve the desired effect.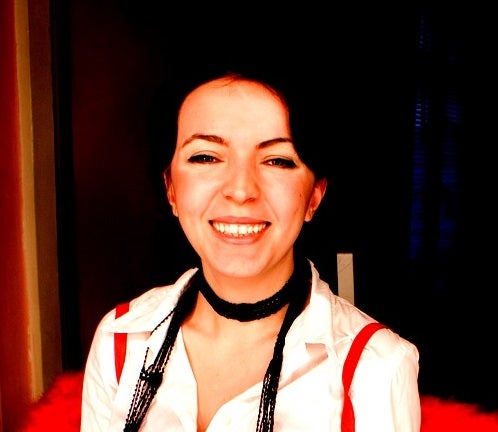 Author: Monique Craig is an Australian blogger and marketing specialist, who currently works for Oneflare, an Australian online marketplace, which connects customers with service providers.