6 Essential Financial Tips for Small Business Owners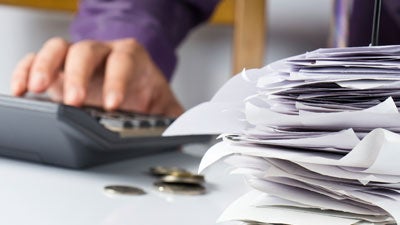 It is universally agreed that doing taxes is everybody's nightmare, particularly for small business owners. While average people don't have to worry about them until the next year, small business owners usually have to make tax filing on a quarterly basis. But with proper planning and the right financial tools, you can simplify your filing process. Here are a few financial guidelines that you can follow to ease your quarterly tax filing.
Keep Your Financial Records Up to Date
Of course, it is easier said than done. Nobody wants to go through accounts payable, receivable, and cash flow of their company after a long day. This is also one of the main reasons why this part of the business, though very important, is often overlooked by many small business owners.
There are many automated accounting software systems that will make your work easy. All you have to do is update them on a daily basis. This way you can maintain weekly and monthly records.
Make Annual Budget and Financial Forecasting Your Habit
It is very important that you develop an annual budget. No matter what, do not skip it. In order to know that you are on track you need something to measure against, right? Data is king. You can create a simple plan based on your knowledge of market trends to forecast your financial position and plan accordingly.
Regular Meeting with an Accounting Professional
Meeting with an accounting professional regularly will help you reduce the burden on your shoulders. Their expertise will help you gain insights on the financial growth of your company. Regular meetings with an accounting professional will not only help you in improving your accounting techniques, it will also help you decide the areas you can invest in and improve in your business.
Incorporate Your Business
There is no option but to incorporate your business, whether big or small. In most cases you can file your business taxes along with your personal income taxes; this gives more security. This is why incorporating is very important, because it provides security. If anything happens to your business, you will not lose your personal assets.
Decide on a Structure for Your Business
It is very important that you file your business correctly. You need to choose an appropriate structure for your business. Giving some thought to it can help your company in the long run.
No matter how tempting it is, do not mix your personal finances with your business finances. These include home office deductions, some business meals, utilities and travel expenses. You can take advantage of these, but make sure you do not indulge in excessive deductions, as you can get into trouble.
The financial health of a company must be maintained throughout the year. This is in no way a comprehensive guide, but a small tip off for business owners who are struggling with their quarterly tax filings. This way you can have a more organized and a stress-free filing procedure.
Author: Mohamed Saleem is the founder of Enrich Management Consulting. He has 12 years' experience in the finance industry with extensive experiences in management consultancy and finance & accounts.