The Best Practices for Modern Accounting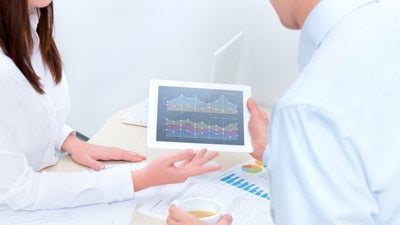 Accounting for a business is more complicated than just subtracting your expenses from your revenue. If you have ever attempted to manage your accounting on your own without using a good
accounting software program
, then you understand just how complex it can be. There are so many things to consider and monitor, which makes it a necessity for business owners to take advantage of all of the modern best practices for accounting.
Here are a few of the best practices for modern accounting:
Hopefully, you are already using some form of software rather than manually recording everything, but there are other things that you can do to make it more cost-efficient. If you are still printing several copies of each invoice and mailing one to your client, it's time to switch to email. By emailing it directly you will save time, plus the cost of paper, envelopes, and stamps. It will automatically also save a copy for your records in your sent folder, so there is no need to print one.
Keep Track of Your Books Online
Using an online customer billing app instead of using regular email will make it even more cost-efficient. There are helpful free billing applications available that can be used to prepare, send, and track all of your receivables. The variable details of each invoice are entered into the program and the rest of the work is done for you.
Ensure Your Accounting is Always Accessible
Modern business can be conducted from anywhere at any time. It will make it easier to properly manage your company if you are able to monitor and review your finances from any computer. This is another valuable benefit of using an online customer billing app.
Organization & Consistency are Essential
Your clients will expect professionalism in everything from the initial quote to the final invoice. Your investors and creditors will also expect well-organized and accurate financial reporting. Modern accounting practices must ensure consistency, functionality, and easily interpreted financial information.
Less Time-Consuming & Expensive Accounting Management
Time-saving software programs will make it easy to manage your accounting without needing to hire outside help. Most businesses can manage their company's financials by simply spending 20 to 30 minutes each week entering invoices and reviewing their financial reports. There is no need to hire a full-time bookkeeper or an expensive accountant to manage the day-to-day responsibilities.
Modern best practices for accounting are all focused on cutting costs and saving time. It is also about taking advantage of new technology like an online customer billing app to manage all aspects of your accounting more efficiently.
Published: July 1, 2013
2644 Views