Insurance is important when you want to protect the things you hold dear. If you are getting insurance for your personal or small business needs, you want to be sure that you have the best coverage possible. However, it is also important to consider the costs of insurance. Don't spend more than necessary. 
The cost of insurance can be a major expense for any business. It is important to understand the different types of coverage available and what you need in order to make sure your company is protected.
Here are a few helpful tips to save on insurance.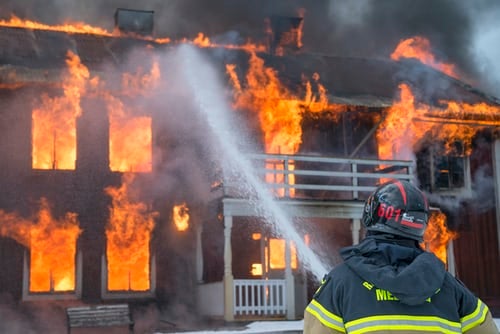 IMAGE SOURCE
After shopping for most personal insurance policies, you may see promotions for bundling discounts. However, you can never be too sure of what comes with these offers. Ask the right questions and ensure that you will be getting maximum coverage. 
 Insurance providers can save some money by offering a few insurance policies to the same person or business. They get to save on sales, processing, and administrative costs. Since they come with discounts, these policies are beneficial to buyers as well. 
Bundling your auto and home insurance, for example, can help you save 16 percent. Depending on where you live, you could save more. 
Shop Around for the Best Insurance Policies
When looking for an insurance policy, you'd be wise to shop around. As advised by the team at PolicyScout.com, don't settle for the first provider you find. Every company has unique prices. However, the best ones help you find the most comprehensive coverage at the lowest price. Speak with different brokers who specialize in your business and get a feel of what they do. Speaking with a few of them should help you make the right decision.
Ask for Special Discounts
Always ask if you or your business qualify for special discounts. Many insurance providers have discounts to reward their clients. With auto insurance, for example, you may get a careful driver discount.
Businesses that uphold ethics and good practices may be eligible for certain discounts as well. You may also receive discounts for installing smoke detectors and security features or not allowing smoking on your premises. It all depends on the insurance provider. 
When you need to renew your insurance policy or shop for quotes, always ask if you qualify for any of these discounts. It could help you save some money. If you work as a teacher, medical professional, or military, there may be discounts based on your profession. 
Work Closely With a Broker Or Agent 
Always bring in a trusted broker or agent when purchasing insurance policies. They will give you invaluable advice to get sufficient coverage without stretching your budget too far.
Insurance professionals will keep you informed on significant changes in your business or personal life to ensure that you always have sufficient coverage.
They may include changes in the nature of your operations, expansions, and essential purchases. Having the right coverage ultimately helps you save money. 
Shop for Car Insurance Regularly
According to industry recommendations, you need to shop for car insurance every six months. You may be able to save money if you shop around instead of simply re-upping your coverage. The rates of auto insurance are constantly changing, and you should take advantage of them. The changes are mostly driven by market rules, weather patterns, and claims changes. Even the most minor changes can be worth a lot in the long run. 
Auto insurance gets slightly cheaper as you get older. It is more affordable for homeowners and married individuals. Suppose you've recently made these changes to your life, it's time to start shopping for car insurance. Changes in usage may call for new rates as well. Remote workers, for example, have lower mileage which could translate to lower rates.
In conclusion, there are many ways to reduce the cost of your insurance without compromising on quality. Making small changes can have significant effects in the end.