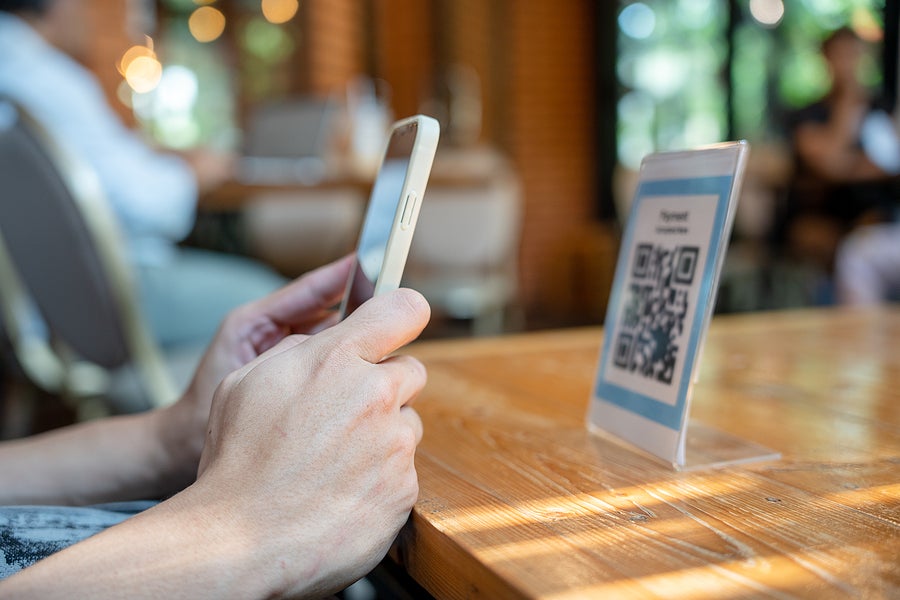 Staple everyday sites such as Facebook, YouTube and Instagram have evolved significantly bringing with them a plethora of ideas, information, concepts and advertisements. The modern practical applications of social media have brought people closer together, and enabled businesses to promote their products and services on a global stage.
One other significant social media development that isn't often talked about is the concept of social media platform payments – an essential of eCommerce success. With billions of monthly active users across social media, it's not surprising that integrated payment applications have become more common. 
At one time, trusted online payments of any kind seemed unlikely to take off; many of us balked at the idea of sending money securely via a mobile phone's online banking app, and yet here we are! 
But for many of us, social media payment apps still seem to be a bit of an enigma. This article explains them in a bit more detail, including their benefits, risks, and whether we should prepare to get used to using them more frequently.
Making Digital Payments
During the Covid-19 pandemic, many governments discouraged people from exchanging cash and instead waxed lyrical about using digital – ideally contactless – payments. Many people have simply not looked back, with instant digital payments being so accessible, not to mention the growing belief that many countries could become entirely cashless.
P2P (peer-to-peer) payment tools like PayPal, Venmo, Zelle, Cash App, and others have made it even easier to transfer funds directly from one bank account to another. Many of these can be used through social media platforms, and even Facebook has incorporated its own built-in P2P payment-sharing tool through Messenger. Google Pay and Apple Pay are also prime examples of innovative social payment solutions, allowing people to make direct and secure money transfers.
Volumes of P2P social payments are growing, with a number of fintech, financial and social media platforms developing their own P2P social payment tools. This comes at a handy time with many social media platforms focusing efforts on creating a seamless eCommerce experience for their users, which brands need to be mindful of.
The concept is quite simple; by using an app, you can quickly and conveniently wire funds instantly for shared meals, rent, tickets, and so on. Venmo was the first app of its kind to offer this highly efficient and effective way of money sharing, and many other platforms have followed suit. 
This trend of social payments is impacting the traditional financial services and encouraging the banking industry to evolve. And, while the extent of this can be debated another day, it's hard to ignore the immediate benefits social payments bring to an everyday consumer.  
Advantages of Social Media Payment Platforms
Consumers can transfer funds quickly and conveniently without any hassle

Funds can arrive instantly, avoiding the arduous waiting times for funds to clear via a bank cheque

Supports

social interconnectivity and instant peer-to-peer payments

across continents, without any restrictive bank jurisdictions

Avoids the need for people to visit ATMs and take cash out, which people are growing increasingly reluctant to do 

Allows consumers to feel safer by leaving credit and debit cards at home, and not risk losing them or having them stolen

P2P apps are highly secure and encrypted, especially when enabled with two-factor authentication (TFA)

Consumers can exchange in almost any currency with built-in, real-time exchange rate calculators to facilitate transactions

Most apps are free to use and typically do not charge any transactional fees for basic payments between friends or family

Social media is an avenue of opportunity

and income for many influencers and content creators, and depending on their created content, integrating a payment app can be hugely beneficial for them

By using integrated social media payment apps, you don't have to worry about downloading any external apps and dedicating valuable space on your hard drive to them

Most apps can support all banks and financial institutions, with many even supporting cryptocurrency exchanges as well

Social payments allow business owners to stand out from the crowd, therefore earning the trust of time-starved customers
Disadvantages of Social Media Payment Platforms
In the interests of fairness, it's only right that some considerations and risks of social payments be highlighted. 
Online transactions do pose an inherent security risk, such as impromptu and unexpected transfers occurring

Apps are directly linked to bank accounts and so transfer security and regularity are always a concern 

They are usually limited to very basic transfer features, offering fewer benefits than credit card offers or mobile cash register transactions

Scammers are known for setting up

fake accounts on social apps

and deceiving users out of hard-earned money

Some apps may not prompt you to re-authenticate your identity when making – often larger – transactions, meaning anybody could be authorizing that payment if they had access to your device 

It's not unusual to see certain businesses request deposits or upfront payments as 'friends or family' transactions via P2P apps as a way to avoid paying certain taxes. This can leave consumers without sufficient protection should a dispute or incident arise with the business

Some

apps may charge additional fees

when making transactions via credit cards as opposed to debit cards 

They can often prove useless if your friends, family, customers, or colleagues are not using the same platform(s) as you are 

Not all apps provide global connectivity and payment sharing, with restrictions imposed by certain countries preventing them from doing so 

There is still a sizable portion of the population that does not trust payment apps

Some apps paint an excellent, attractive picture to their customers but yet fail to deliver any substantial value to them, which is why it's important to research heavily into using an app that works for you and/or your company 
What Does the Future Hold for Social Media Payments?
Social payments undoubtedly offer plenty of consumer experience benefits by making the difficult – and sometimes awkward – ‌issue of funds seamless and straightforward. Consumers can transfer money in a fast, easy and stress-free way. That said, it's imperative that we do not overlook the potential limitations and risks that exist by using this technology again and again. 
Ultimately, social media platform payments are safe and arguably less dangerous than carrying large sums of cash on your person. Digital technology is continuing to evolve at a rapid pace and the issue of personal security and safety certainly hasn't died down, nor will it do so anytime soon if the surge in artificial intelligence, machine learning and automation are anything to go by. 
Therefore, it's highly likely that more effort will be put into ensuring optimum financial and personal security across social media for both consumers and businesses, especially when you consider that companies are finding new ways to go digital.