When it comes to being an entrepreneur or starting a side hustle, the options are endless. You can set up an e-commerce store, start a part-time landscaping business, and much more. Then there's investing, something you can do from home, provided you have a bit of time and a bit of knowledge.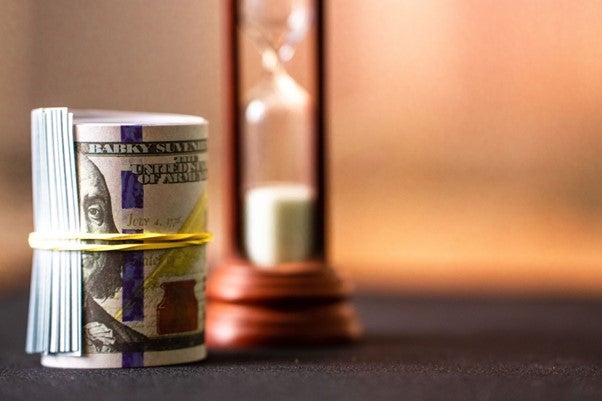 Image Credit: VisionPics from Pixabay.
Figuring out how to make investing your full-time side hustle – or even your main source of income – can be difficult. You'll not only need to know how to analyse the markets, but you'll need to know the ins-and-outs of forex trading, stocks, and any other investment opportunity you capitalize on.
Doing this doesn't need to be as complicated as you could think, however. Using a few tips is more than recommended. While it could take time to scale your investing up to full-time, you shouldn't have much of a problem getting there.
Simplify the Process
Investment markets can be a complicated area, especially if you're trying to take everything in at once. You can simplify it, however. By limiting yourself to particular markets, such as stocks and bonds, and heavily researching these, you make these much more understandable.
As a result, you make it much simpler to understand and capitalize on. Though that means spending more time researching before investing, it's well-recommended.
Be Passionate
Like any other kind of side hustle, you'll need to be passionate about investing, especially if you're aiming to do it full-time. With how complicated investment markets can be, they can be hard to dig into and analyze constantly if you're not passionate about it.
Part of this could involve focusing on the benefits associated with investing, such as the potential profits. By focusing on areas you're most passionate about, this shouldn't be more difficult. If you prefer stocks, for example, then having a stocks-heavy portfolio could be recommended.
Do A Reality Check
When many people get involved in investing, they get a bit overexcited. It's easy to see why, especially considering the potential return on investment they could initially see. That leads to them going deeper down the rabbit hole without knowing everything about what they're doing.
You should avoid doing this and do a reality check. You should know the practicalities of investing as a full-time side hustle or job, alongside the intricacies of the market. Knowing where your skills and competencies are will be a significant part of this.
With this, you can better determine where to focus with your investing.
Have An Investment Style
Many people don't expect that there are multiple investment styles to choose from, each of which have their pros and cons. You'll need to carefully analyze each of these to determine which is the right one for you. That's especially true if you're trading on the stock market.
The more notable investment styles include:
Fundamental Investing
Value vs. Growth Investing
Long vs. Short
Day Trading
52 Week Highs and Lows
Some of these will offer short-term returns while others offer more long-term ones. Some will even offer a healthy mix of both. Coupled with that are the various risks involved in certain strategies. Knowing your risk tolerance will be a significant part of this, so make sure you're comfortable with a particular strategy before investing.
Find A Mentor
Nothing can replace real-world investing experience. Finding a mentor can be an effective way to make investing your full-time side hustle faster than you could without them. Rather than figure out everything yourself, you'll have someone to guide you and offer you advice.
When you're looking for a mentor, you should make sure their overall goals and strategies match up with yours. If you're in things for the long haul, for instance, it wouldn't be recommended that you choose someone who specializes in short-selling.
Once you have a mentor, you should absorb as much information as you can. It'll skip much of the time and hassle typically involved in learning how to invest full-time.
How To Set Investment Goals
When you're figuring out how to make investing your full-time side hustle, you'll need to know what your goals are. Naturally, the main goal here is to generate enough revenue from investing to make it your full-time gig, although many people also cite retirement, children's' college funds, and more for their investment goals.
By having this goal in hand, you can more carefully craft your investment strategy. To do this, you'll need to know how to set investment goals, which doesn't need to be as complicated as you'd expect. Instead, it involves:
Start Small – While you might want to set your sights high, this mightn't be realistic at the beginning. You'll need to start with achievable goals that you can work toward. Doing so lets you develop a plan to get there. You can still have larger investment goals, but you'll need your small, achievable ones in place to feed into them.
Look For Support – As a new investor, you could need advice and support on your journey. You should look for this as soon as possible. By having a mentor, as mentioned above, you can create a more comprehensive and informed investment strategy that generates a return. Having a support system in place outside of this can also be helpful.
Understand Your Investments – The more you understand potential investment opportunities, the better you can determine whether it's the right option for achieving your career goals. Consider whether it's the most appropriate option depending on what you want to get out of it.
With that, you shouldn't have a problem setting your investment goals and then planning your investment strategy accordingly. Once you do, you're one step closer to making investing your full-time side hustle.
Wrapping Up
Once you know how to make investing your full-time side hustle, you shouldn't have a problem scaling it up. While it could take some time to achieve this, it shouldn't be a problem once you apply yourself to it regularly.
Taking advantage of particular investing strategies can be well-recommended, alongside continually monitoring your investment portfolio. Over time, you should see a steady income stream start to grow.