Nowadays, it's safe to say that RPA adoption rates are on the rise. While bigger organizations have been experimenting with RPA (robotic process automation) for years, smaller businesses have just recently started to catch up. The sudden spike in interest can be attributed to the fact that RPA technology has become much more accessible in terms of implementation and time-to-value.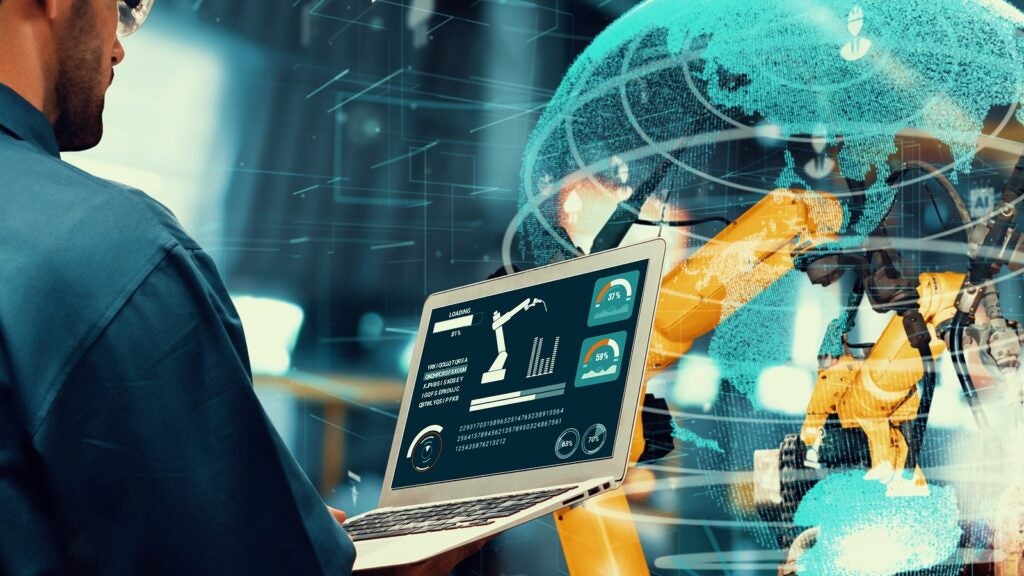 While there is still some uncertainty and skepticism regarding the technology, its ever-increasing popularity made organizations realize that automation's goal is not to replace human employees but to take care of time-intensive tasks that hinder efficiency. And in the SMB space, efficiency is often a critical competitive advantage. In this article, we will discuss how SMBs can use RPA tools to see measurable returns.
RPA is SMB-friendly
Although compared to bigger organizations, SMBs often have to progress with limited resources, they are also more agile and can adopt new technologies with less friction. Introducing changes affects fewer employees and departments, hence SMBs can deal with less internal resistance to RPA adoption.
Furthermore, the internal operations of SMBs usually consist of fewer steps and are less complex in nature, giving smaller businesses the potential to adopt RPA faster than large enterprises could. In addition, as opposed to bigger enterprises where employees' functions can be very narrow, SMBs' employees are usually more familiar with a multitude of business processes, which makes it easier to develop effective automation paths.
RPA Use Cases for SMBS
Here are some examples of how SMBs can apply RPA to their day-to-day operations, according to automation experts at Itransition:
Invoice processing
In general, invoice processing is a monotonous and error-prone task, which needs to be performed by a strict deadline. Failing to process an invoice in time often results in penalties and a damaged brand image.
RPA software can be configured to automatically check for new invoices and extract all relevant data from them. In case an invoice is in an unfamiliar format, the bot can alert human employees for verification. Using rule-based methods, the software can also cross-check for duplicates and errors and determine the time of payment. As soon as the invoice has been processed, the software will automatically update the company's database and send an email verification.
Employee onboarding
SMBs often overlook how much time and resources it takes to move data from one place to another. For example, new employee onboarding often forces HR and IT specialists to manually grant access to certain systems and databases and re-enter employee information into appropriate HR systems.
Based on a new employee's job role, RPA software can figure out what systems can be accessed by this employee and automatically transfer data from personal documents to data repositories. This allows HR specialists to focus on more value-adding work and make workflows significantly more efficient.
Customer service
In a nutshell, faster operations lead to increased customer satisfaction. The smaller amount of time it takes, for example, to resolve an issue or fulfill an order, the more satisfied a customer becomes.
For instance, instead of a human employee manually approving customers' product or service requests, an RPA bot can be set up to go through the pre-defined set of actions to turn a request into a purchase order. Afterward, whoever is in charge of order fulfillment can also be automatically notified. This way, SMBs can significantly increase customer satisfaction and free employees' time.
Data management
Undoubtedly, data is the name of the game. While big data governance is closely associated with multinational companies, SMBs that take care of the daily influx of data have a significant competitive advantage over their peers. Well-configured RPA tools can make a difference in data management by carrying out data cleansing, normalization, transferring, and extraction. With advanced technologies like AI and ML becoming more accessible, SMBs have a better shot at realizing the full potential of their data.
Adoption tips
Don't automate end to end. The general approach to automation among SMBs should revolve around applying RPA only to a portion of a larger process, rather than to the process as a whole. For example, an RPA bot is not going to replace an accountant but can alleviate the burden of monotonous report generation and invoice processing.
Aim for quick wins. Whether you need to streamline existing processes to give employees more time to engage in customer-centric tasks, minimize risks of human-related errors, or scale operations, you need to understand what exact business aspects can be improved with RPA. As soon as goals are clearly formulated, prioritize use cases based on their complexity and role in the overarching strategy. Clearly understanding your goals also helps with choosing the right vendor.
Iterate continuously. It's paramount to realize that automation is not a one-time initiative. While RPA adoption is evidently easier and faster for SMBs than for enterprises, they also should follow implementation strategies that large organizations use. Companies of all kinds see the most success with RPA when they make implementation a continuous and iterative process.
Conclusion
Digital transformation is becoming a critical differentiator for SMBs, with automation being a key component. While SMBs are notorious for being reluctant to embrace technological disruptions, the ever-reaching trend of digitization now effectively forces SMBs to update their existing processes to stay relevant on the market. Like any other technological disruption, RPA implementation requires comprehension of the technology and a clear adoption strategy, but the impact brought by this type of automation is certainly worth it.