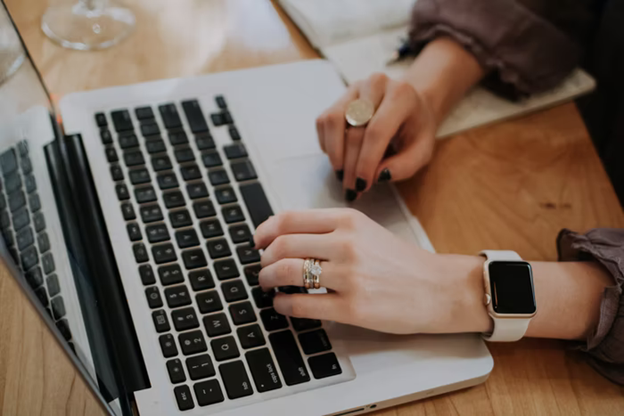 https://unsplash.com/photos/hBuwVLcYTnA
Your online presence can have a huge impact on whether your business moves up or down, all dependent on your digital footprint. You can only do so much on your own, however, while digital agencies offer a whole range of digital services to make your business a great success online. Typically, they offer a wide range of services, from website design and optimization, web maintenance and hosting, to development and marketing. Often, design agencies may also offer marketing services including pay-per-click packages, email campaigns, and more.
Below, we are going to look at some of the most important elements of your digital presence today so that you can get a better understanding of what you should be working on and looking for from a digital agency.
Optimize eCommerce Capabilities
Top digital agencies offer a whole range of websites, including ecommerce sites. You may, or may not, have a shop to trade from. Regardless, adding an ecommerce site as another way to sell your goods is a great way to create more custom. Third-party selling sites are a great way of selling products, but nothing compares to your own professional website where customers can make secure purchases online. You can use third parties like Selery Fulfillment for new product opportunities too, like subscriptions. Online sales are growing year on year. Digital agencies can ensure that you get a piece of this market success.
There are multiple options to consider for your site. It's well worth considering adding a live chat option to your site if you have the time or resources to deal with this.
Payment options online are also something to consider. PayPal is a popular option for payments because it is secure and protected. Some customers, however, may not have PayPal and may prefer to make payment via a credit or debit card. Whilst it may not be cost-effective to accept payment from every credit card company, it may be well worth contemplating accepting payments from multiple sources if you can make it work for you.
Content is Still King
The most important part of your website's success is the content of your site. You could be the best company in the area, but if you don't advertise the fact efficiently, online users will not have the benefit of finding this out. Your web content is your voice; make it work for you. Visual design and other aspects of website design all come secondary to content creation. Ultimately, the design does not sell.
Creative digital agencies that can offer a copywriting service, ensure your web content is clear, relevant, and uses efficient keywords. They ensure your business message is delivered with true power and conviction, leaving the user in no doubt of your products and services. They need to know what you do, without having to spend time searching for details.
If your services aren't obvious, your customers will likely move to a competitor's website. Top digital agencies are experienced enough to provide interesting content. It's important that your text isn't just there to fill up space on your page. It needs to be carefully crafted and personable. Often business owners want to write the content as they know the most about their company so they feel they will be the best person to be able to promote themselves.
As you can see, there is a lot that needs to be considered when it comes to your digital presence today. We hope that the information provided in this blog post will help you when it comes to perfecting your approach to your company's online existence.