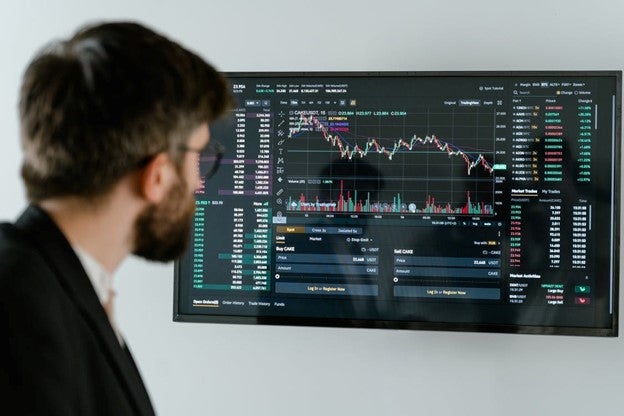 Credit
In the business world, data has a significant impact.  Businesses across all industries use data to make informed decisions. Proper analysis of data helps improve sales, reduce costs, increase customer satisfaction, and develop innovative products. It also helps understand the market better and generate new creative ways of doing things.
Data contributes to making insightful suggestions that are necessary for the overall growth of the business. Reports show that by 2022, 90% of corporate strategies will focus on information as a critical asset to their operations. Let's have a look at the role of data in business.
1) It facilitates decision making
For any business, data plays a crucial role in facilitating the decision-making process. This in turn influences the future actions of its operations. With the available data, companies can opt for opportunities that generate higher revenue. Additionally, they can choose to focus on the product or service that will meet the needs of their customers. Various analytical tools and statistical methods help to ease this process. With the assistance of analytics, any business can make meaningful sense of the data collected and discover insights about the operations carried out.
Proper analysis of data helps businesses predict business trends, improve customer satisfaction, manage operations, and so much more. Data provides facts and insights that help create strategies and work towards the goals of the business.
2) Helps to provide quick solutions
Businesses often face unpredictable challenges. During such times, data plays a crucial role in analyzing the situation and finding a solution. Data analytics companies can provide expertise and guide companies to find quick solutions.
Since data is a crucial part of business operations, it helps differentiate between right and wrong and provides quick solutions for any problem. Data also helps to predict future trends that help businesses plan towards all contingencies.
3) Evaluating the business's performance
The role of data in a company can also help improve business performance. Through performance analysis, a business can examine where they stand and work towards achieving better results. Accordingly, this information helps a company in choosing the right path to follow and provides solutions for their problems. Plus, data includes information about the need to develop strategies that will improve their business performance.
As data analysis can be quite rigorous and time-consuming, data science consulting is becoming relatively common. RTS Labs is an excellent data consulting firm that provides comprehensive solutions with the help of rigorous data analysis.
4) Helps to enhance the company's competitive advantage
Data helps companies determine the quality of their work in the market and understand what needs to be done to make improvements. It also helps them evaluate the impact of the company's business activities. Therefore, data is important for businesses because it assists them to understand their strengths and weaknesses and how they can use these strengths to create value. There is also an emphasis on how they can increase their revenue.
Data shows the business processes and ways in which a company can improve its offerings. This can provide the opportunity to create a competitive advantage over other companies offering the same product or service.
5) Makes business more efficient
Data can help businesses save time and money. It also reduces human errors and helps refine the company's processes. The information provided through data aids in improving business efficiency through information on current activities, customer behavior, competitors' strategies, financial performance, etc.
By using data effectively, businesses can understand whether they should incorporate new resources to meet the demands in the market. Understanding the operations of a company is essential as it will help them improve efficiency and reduce costs. It will also help them identify potential issues and risks that they may face in the future. Through analytics, businesses can identify opportunities to increase revenue, save costs, and improve customer satisfaction.