If you're a small business and you're rapidly growing, you may face the issue of dealing with high volume sales. The question is how to handle it effectively. Extra staff or overtime work? Are there other solutions? Let's look at some tips and solutions that may be really useful for small business.
Upgrade your sales platform
Maybe your business started small and outstripped your initial software selection, or maybe you're a mid-sized enterprise and want to try CRM software for the first time—but whoever you are, you want to know for sure what to choose for the best return on investment.
In this case, consider complex sales and marketing solutions like HubSpot or Salesforce—they usually provide a wide variety of tools for any business needs. Using their inbound marketing platforms you will get more leads, increase customer retention and satisfaction, foresee your customers wishes based on past behavior and run your business more efficiently.
Push the limits of your basic CRM
Using popular CRM solutions like Salesforce, you may still face some problems. Even good software can't do everything. For some tasks you might need dedicated apps that integrate with your basic CRM.
Act-On – solution for social media campaigns and advanced SEO. Together with Salesforce, Act-On allows you to sync data, manage leads and get real-time alerts.
Velocify – identification and removal of duplicate leads; automation of routine communications.
Keep your customers satisfied
It's very important to meet the needs of your customers and make them delighted. Small businesses with high ticket volumes may face challenges regarding customer support. In this case, help-desk software with time-saving features, such as filtering, automation and bottleneck detection, are essential to ensuring good service.
Related Article: Technology for Sales Teams in 2015
The most popular help-desk solutions for small businesses with high ticket volumes are Happyfox, Desk by Salesforce, Zendesk and Freshdesk.
Zendesk is the best for lightning responsiveness in all channels, including live chat, phone support, and social media tickets seamlessly integrated.
Freshdesk is the best for integration and scalability.
Happyfox focuses on email ticketing with the best options for filtering, assigning, automation and workflow. However, such basic features as phone and live chat are not supported.
Desk is a perfect solution for business with variable ticket volumes. The feature set includes sophisticated filtering, reporting and workflow automation. It allows you to add part-time agents for an hourly fee. Desk has perfect integration with Salesforce. But if you prefer to pay less for the features you may consider another help desk.
Remember that with the growth of your business you should adjust to new challenges and never stop developing. In this case, the right software is a must-have for a successful business. Your task is to choose the features that fit your demands. But it's always hard to find the best option. That's why we've reviewed the most effective solutions with free trials. And now it's your turn to check which ones are the best for your business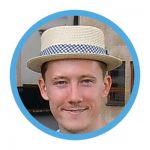 Author: Bogdan Lytvyn is a digital marketer and a small business expert with 10+ years of experience in the industry. He is CEO and Editor-in-Chief of SMB Guru, a website focusing on growth hacks and software reviews for small and medium sized entrepreneurs. Follow them on Twitter @guru_smb and on Facebook: facebook.com/smb.guru.community.