Simplifying Email and Project Management: A Guide to Cardbox, the Trello Power-Up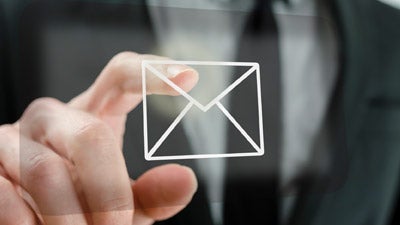 When it comes to managing projects with multiple team members and communication channels, things can quickly become overwhelming. Email is often the primary method of communication, but managing project-related emails in addition to other messages can be a challenge.
However, with Cardbox, a powerful Trello power-up, you can seamlessly integrate Trello with email to manage your projects more efficiently. With features such as email to board Trello conversion and real-time email updates, Cardbox simplifies project management, allowing you to keep all your communication and tasks in one place.
What is Cardbox and How Does It Integrate Trello with Gmail?
Cardbox is a powerful Trello power-up that enables users to connect their Gmail accounts with Trello boards, creating a powerful Gmail-Kanban workflow. The integration is designed to streamline project management, allowing users to attach emails to Trello cards, view and respond to emails directly within Trello, and create shared inboxes for team collaboration. By combining Trello's project management capabilities with Gmail's communication features, Cardbox creates a unified platform that simplifies project management and enhances team collaboration.
Key Features of the Cardbox Trello Gmail Integration
Multiple Inboxes Per Board: Cardbox allows users to link multiple Gmail accounts to Trello boards, enabling both private and shared team inboxes.
Real-Time Email Updates: Cardbox updates emails in real-time, providing immediate visibility of new replies and updates on the Trello board.
Email-to-Card Conversion: Users can automatically create Trello cards for emails that match specific search filters, simplifying organization and tracking of email-related tasks.
Reply to Emails from Trello: With Cardbox, users can reply to emails directly from their Trello board, eliminating the need to switch between apps.
Email Attachment Support: Files attached to emails are viewable directly on Trello, ensuring that all relevant information is easily accessible.
Collaboration and Privacy: Team members can collaborate on email drafts in real-time while keeping emails private by default until shared.
Using Cardbox to Add Trello to Gmail
Getting started with Cardbox is straightforward and requires no extensive training. Here's how to use Cardbox to integrate Trello with Gmail:
Open the Trello app and search for the Gmail by Cardbox power-up. Click "Add" to enable the power-up.
Connect Gmail accounts with Cardbox to begin integrating emails with Trello. Attach an email to Trello card by using the "Attach" button and assign the card to team members for further action.
Use the Gmail by Cardbox button to view emails, reply to them, and create new Trello cards as necessary.
Install the Gmail Add-on if desired, to create Trello cards directly from the Gmail interface. 
Pricing and Availability
Cardbox offers a comprehensive solution for managing your projects and emails in a single place, with the added convenience of being able to create Trello cards from Gmail using a Gmail-Kanban board. The power-up is available for free for personal use, providing access to up to two inboxes across three Trello boards. For teams, Cardbox is priced at $5 per member per month, offering unlimited access to all of the power-up's features. Moreover, teams can explore the benefits of this powerful integration with a 30-day free trial.
Cardbox is a powerful tool that facilitates the integration of Gmail Trello, creating a unified platform for project management and email communication. By adding email to Trello cards, users can streamline their workflow, improve collaboration, and simplify project management. Whether you're an individual struggling with email overload or a team looking to optimize their efficiency, Cardbox provides a solution that can enhance productivity and streamline workflow.