Cyberattacks are one of the setbacks that come with living in the digital world. As more and more day-to-day activities are done online, the risk of security breach also increases. No wonder companies spend thousands of dollars just to get the tightest security measures.
But what do you do when you're just starting out and don't have the funds to pay for expensive protection for your business?
Take heart because cybersecurity is not a luxury that only multimillion companies can afford. There are many perks in doing business in the digital era, and one of these is having a plethora of resources at your disposal.
If you are looking for ways to strengthen your company's cybersecurity, here are the top 5 online security tools every startup business must have:
Cyber threats can range from being annoying to being downright destructive. Here are some examples of online attacks that businesses often encounter:
Spam comments
Excessive bot crawling
Denial of Service (DOS)
SQL Injection
Cloudflare can protect your business from these threats and more. You can get the basic plan for free to help you test the waters using this security tool. If you decide that it is an indispensable line of defense for your business, you can upgrade to the premium plans starting at $20/month.
Why You Should Get It: Cloudflare has a Predictable Bandwidth feature so you don't have to worry about your bill going over your budget.
Sharing files is an inevitable part of doing business online. Although this is a normal activity that even regular internet users do, it can get troublesome for business owners because they usually have large files to share.
You may also have files containing confidential information that you cannot afford to share on less secure channels. Thanks to OnionShare, you now have the avenue to disseminate files of any size safely and anonymously.
Why You Should Get It: It's free and easy to use. It has a user interface that lets you drag and drop files whether you are using Windows, MAC, or Linux. Because it offers different language options and uses international Unicode filename support, it is perfect for small, local businesses.
Privacy is almost synonymous to security and the thin line separating these two concepts blur further when it comes to online business.
ProtonMail is an e-mail application that prioritizes both privacy and security with a sleek, user-friendly design. It enables automatic end-to-end encryption for all messages you receive so that your email is safe from prying eyes.
Why You Should Get It: It offers a unique physical protection in addition to the online security it provides. ProtonMail servers are based in Switzerland and are under the country's DPA or Data Protection Act. Free from American and European jurisdiction, ProtonMail information can only be disclosed by order of the Federal Supreme Court of Switzerland.
All these sophisticated security measures may sound too pricey, but you can get ProtonMail for free.
It is easy to hire a virtual assistant when you know where to look. But even the most qualified virtual worker needs assistance in safeguarding your business online.
True to its name, The Guardian Project serves as a line of protection against various forms of cyber-attacks through customized mobile devices, user-friendly security apps, and open-source libraries.
This tool shields you and your consumers from intrusion, unwarranted monitoring, and data interception.
Why You Should Get It: The apps are free, easy to access, and seamlessly fit different devices.
Do you want to use the internet anonymously and dodge censors? Are you keen about not leaving any trace of your activity on the computer?
Tails OS covers your tracks when you want solid privacy online. It uses first-rate encryption tools to protect your emails, files, and instant messages.
Why You Should Get It: This free security tool can be used on any device but leaves no trail at all, except for when you explicitly require it to.
Just as there are several ways to make money online, there are also various ways of losing it through cyber threats. Thanks to these online security tools, you can afford to get first-class cyber protection for your startup business without shelling out thousands of bucks.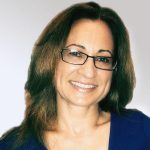 Author: Catherine vanVonno is the President and Executive Director of 20Four7VA, a global Virtual Assistant (VA) Service Provider. She holds a doctorate degree in Applied Statistics, Research Design and Program Evaluation from Virginia Polytechnic Institute and State University and has over 10 years experience in facilitating evidence-based strategic planning, product development, brand management, legislative communications, and medical policy. She is married and has four children. You can reach her at communications@20four7va.com and follow her on Twitter and Facebook @20Four7VA.