More and more businesses seem to have their head in the "cloud" these days.
A new survey shows that small- to medium-sized businesses (SMBs) who use cloud backup storage recognize its positive values, overcoming unsubstantiated rumors of massive security failures to recognize the service for what it is—a scalable and secure backup option uniquely beneficial for SMBs.
If you have a cloud backup service provider or are thinking of getting one, you can't trust it to continually work its own, though, especially for vital data. Since the whole point of having a backup provider is to make sure your files are consistently available, you must test the system to guarantee a full recovery in the event of data loss.
Yet, only 44% of SMBs test their online backup service daily or weekly, which is what experts recommend. Furthermore, not all testing is made equal. Here is a breakdown of what types of testing you should conduct and when from industry experts in the field of cloud backup storage. Maintain your cloud backup brilliance by following these guidelines:
Keep Your Eyes Open
Online backup services should be monitored regularly.
"I would recommend some low-level monitoring and testing fairly frequently – monitoring your logs, watching your status indicators, getting automated reports," said Steve Woodward, Chief Technology Officer of Portal Architects, Inc., creator of the cloud backup and migration tool, SkySync.
Frequent monitoring allows one to potentially detect a major issue before it impedes recovery. Many services offer automated logs, simplifying this process, including Mozy, Carbonite, and Barracuda Backup.
For file-level backup, you can even perform simple spot-checks, where you determine if the backup system is creating an exact replica of an original file, down to the size of bytes. This easy task, repeated a few times with several files, can give you a reasonably safe idea about the state of your backup system.
This type of frequent testing allows a business to avert potential crisis, especially for those that consistently need the most up-to-date data to keep the company running smoothly.
"A business should determine the length of time it could afford to be without/lose data from," said Mark Anderson, IT Strategist at Anderson Technologies, an IT solutions firm, "If that is one week, the test should be done weekly."
From the Ground Up
The full truth comes out in deep and thorough testing that simulates the steps taken for recovery after a hypothetical disaster.
This type of testing is often too disruptive to repeat on a regular basis. However, an in-depth test alerts you to any and all major bugs that could impede your recovery process, since you are replicating the same motions taken after an actual crisis.
"Usually it's all hands on-deck," said Woodward, "They shut down services from users over the weekend or off-hours and they literally test what would happen if this server with mission critical data went down… In many ways, it's not so much even testing the cloud service. You're testing the cloud service as part of your entire disaster recovery process."
Since conducting this assessment on a daily, weekly, or even monthly basis can often be too burdensome for an SMB, it's okay to allow more time between the tests. However, experts differ on the exact recommend timeline.
Woodward suggests semi-annual or quarterly recovery testing when first adopting an online backup service and then annually moving forward.
However, Bob Lamendola, General Manager of Infrastructure Services for MindShift, an IT services provider, says businesses should be testing a full restoration "at least quarterly."
Ultimately, it's up to the comfort level of a business. However, there's no denying you should examine the full restoration capabilities of your online backup service annually, at an absolute minimum.
(Absolutely Do Not) Throw Caution to the Wind
Any backup service—not just cloud-based ones—requires testing. The whole reason you sign up for or create a backup system is to protect your data. If you aren't monitoring it, your efforts could potentially be in vain, even if you purchased a state-of-the-art service.
Remember to frequently monitor your cloud backup service and simulate full recovery efforts at least once a year. The impact will certainly hurt if you let your safety net deteriorate without testing.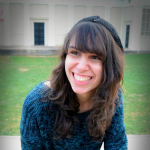 Author: Riley Panko is an Analyst at Clutch, a leading B2B ratings and reviews site located in Washington, DC. As part of the marketing team, she conducts and distributes relevant research for businesses and consumers looking to procure IT services/software. Follow her @rileypanko.