Technology is now an inherent part of almost every company, and that is why a tech mishap can quickly evolve into a disaster. Here are four of the most common catastrophes that take place with businesses and a look at how they can be avoided.
1. Compromised Client Information
Few events will turn into a PR disaster as quickly as
compromised client information
. As many major international corporations are learning in recent years, it is critical to protect consumer information or face the potential consequences of a major security breach. When such a breach occurs, not only are the companies required to inform every single one of their clients and customers the moment it is suspected that information has been stolen, the costs can be staggering. A company could be looking at a wide variety of expensive steps that must be taken—including reimbursing customers, purchasing new hardware, wiping systems, and many other damage control actions as necessary.
While some criminals will direct their efforts at a specific company, many
viruses
are simply the result of a careless employee or an advanced scam that has been sent out to thousands of unsuspecting web surfers. Viruses can be as innocuous as a small program that tracks the host's purchasing history for predatory advertising purposes. However, on the other end of the spectrum, a virus from an email attachment could be used to infect an entire network, bringing every piece of hardware to a grinding halt. Commercial-grade anti-virus software should be uploaded and updated on every computer in the system at all times. Even with updated anti-virus software, there are many ways for viruses to breach a network. Train your employees on careful virus avoidance techniques, and reevaluate your network for security with regularity.
Data loss is not only common for a business, it can happen to even the
most careful companies
. Data loss can take place due to viruses, unprotected local servers, local disasters, and theft. Without backup on the cloud and/or other security measures, a business owner can expect thousands of dollars to retrieve the information. Unfortunately, if the data has been lost completely and is vital to the company, the business owner may be looking at the inability to move forward without contact information, product information, expensive software, and saved profiles.
4. Stolen Mobile Technology
As a company continues to grow, it is only natural that a business owner will want to stay connected with their employees. This often means company phones and tablets, but these mobile devices add a whole new level of security loopholes. All employees should know exactly how to use their smartphones and tablet PCs so that they are not a liability when stolen. This includes discontinuing the use of cookies on all mobile devices, logging out of all sensitive profiles, and regularly wiping stored data.
For those that work hard to create their business from the ground up, protecting one's technology and the data that it houses should be one of the most important facets of the company.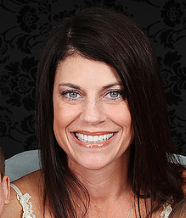 Author: Rianne Hunter is a wife, mother of three, and avid writer covering all things business, technology, and marketing. She has witnessed firsthand why having technology like cloud backup is not just helpful but prudent.