A common mistake small businesses make is assuming that web analytics is only beneficial for big companies. However, that is not the case, and by understanding how web analytics work you can start to understand how your customers think, what they want from your business, and how you can provide it. 
In this blog post, we're going to look at ways your small business can use web analytics to strengthen your marketing strategy.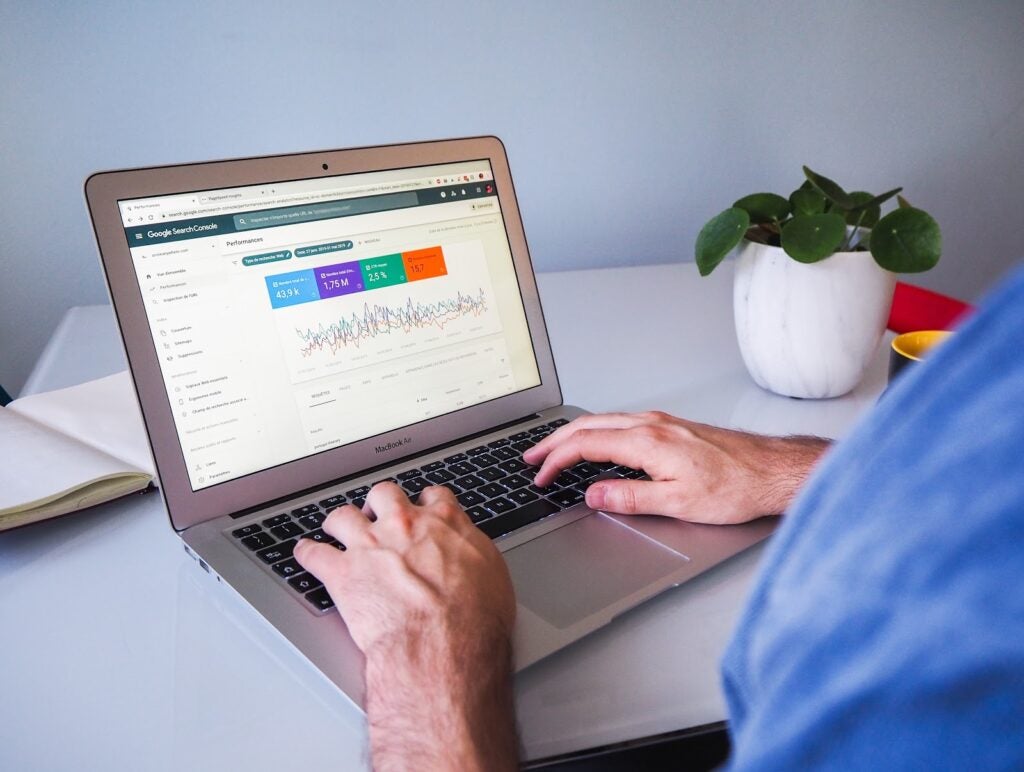 Image Source 
What are web analytics?
Web analytics is a valuable tool that allows you to understand your audience and identify business insights that may not otherwise be visible. One of the best digital analytics tools is Google Analytics which allows you to monitor information about visitors to your site, collects user locations and page views, and reports your referral traffic and what keywords your site is ranking for. 
A tracking is put into the coding on your site, recording the different activities a user makes. So each time a customer clicks on your site, data is collected and can be used to analyze and optimize your online presence. By making changes to your website you can improve the overall user experience which in turn can generate more sales, leads, and conversions. 
What metrics should you monitor?
Although there are many metrics you can monitor, as a small business, there are key metrics you should be analyzing which you can enhance your web presence. 
To monitor your visitor engagement you need to look at pages per visit. If users are visiting a lot of pages but not spending time on them, it's because they're not finding what they are looking for. So the more pages/visits can indicate users finding the information that they want.
If a user is spending a lot of time on your website, it could be a sign of good quality content, and your visitors may be reading and learning from it. A higher-quality site will typically have users spending longer on it.
The two pages that generally have a higher bounce/exit rate are the home page and the contact page. If you notice pages on your site have high rates, then this could be an issue and you should look into updating the layout or the content that's featured on those pages. 
Another metric worth monitoring is the type of device visitors to your website are using. If visitors are using mobile devices, you need to ensure your site is optimized for this so these users have a good user experience. 
Most visitors to sites come from organic search referrals, with search engines like Google and Bing driving a lot of online traffic. You need to monitor the search terms that are bringing visitors to your site. This will allow you to identify strategies that can help you rank for these keywords. 
These are just a few ways that Google Analytics can help your small business understand your audience. It's free and doesn't take long to install, and the data and insights will only help your business in the long run.