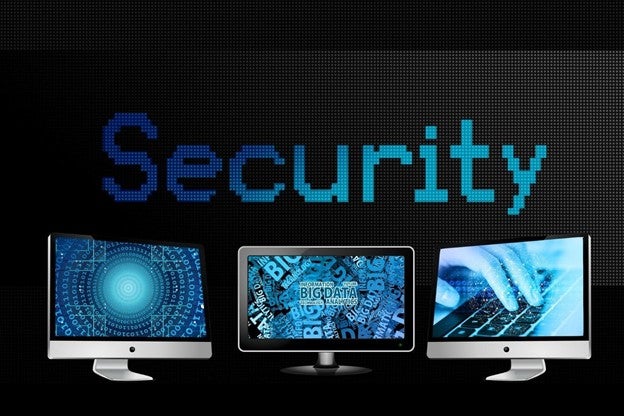 Image source: Pixabay
Cyber-attacks are ranked fifth in the list of global threats of our current times. That means you should count yourself very lucky if your business has not experienced a cyber-attack yet.
While investing in sophisticated software is a surefire way to enhance your business's cybersecurity, it is important to understand that your employees are your first line of defense in avoiding cyber-attacks. In other words, training your workers on cybersecurity should be a top priority if you want to protect your business from cybercriminals.
Here are some of the best online security practices your employees must learn. 
Mobile device safety
The changing IT technologies have tremendously transformed the working environments. Many companies are adopting remote working practices to cut overhead costs and increase productivity. Sadly, though, there are lots of security risks that come with this model of operation.
Although tools like VPNs can reduce security risks by masking your remote worker's online activity and location, their complexity can sometimes cause difficulty for anyone who remotely accesses your file server.
Luckily, you can opt for a non-VPN file server access solution such as Triofox. Such tools are super easy to use, compatible with any device, safe, effective, and do not require you to use complex VPNs. 
Phishing attacks
Phishing attacks are among the most rampant causes of cybersecurity breaches. Although most businesses are aware of phishing attacks, it remains a growing cybersecurity threat, mainly resulting from a lack of awareness among the workforce. 
The most sophisticated form of phishing is "spear phishing." In this form of attack, the attackers impersonate a specific company worker, such as the CEO, and then send malware-infected emails to workers to access the system once the emails are opened. 
For that reason, every business must ensure that its IT workers are adequately trained to recognize potentially harmful emails and links. It would also help to perform mock phishing attacks from time to time to establish how well the workforce is prepared.
Password security and best practices
The simplest and yet most overlooked way of securing a system is the password. Many people set passwords that are easy to remember. Unfortunately, easy-to-remember passwords are easy to crack, so it is important to train your IT workforce on the best password security practices. 
Here are some important password security tips you may want to include in your training:
Always use unique passwords for different online account

Ensure that your passwords are randomly generated

Ensure that your passwords comprise a combination of letters, numbers, and symbols

Ensure that your passwords are changed regularly, ideally every three months.
Backups
The main reason cybercriminals attack your business is to steal your data. Therefore, it is always critical to ensure that all your data is backed up even when you have the most effective security system. 
More importantly, encourage your employees to back up their files regularly on different servers, whether working remotely or locally. Doing this will ensure that you will have access to your data even in the event of a cyberattack.
Keep apps updated
The main reason software and applications are updated is to improve their security. Most often, older versions of software or applications have known vulnerabilities that hackers can use to infiltrate your system. 
Therefore, ensure that your employees are adequately informed on the need for keeping their applications updated to enhance the security of your business's system.
Final thoughts
Whether you have a remote or in-office team, it is important to understand that your employees are your first line of defense in your business's online security. They must be adequately equipped with the right tools, processes, and training to ensure that your business's cybersecurity is upheld.