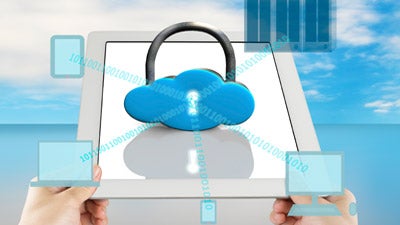 Cloud-computing, working from home, and SaaS applications that are used every day; companies need a cloud-based security service that is able to distribute security to all fronts. Security Service Edge (SSE), helps companies achieve this level of cybersecurity in every way possible.
We know that network security frameworks and different names feel like the same thing in fancy words. You might even be thinking that SSE is the same thing as SASE, what is the difference? Well, it is important to understand the small distinctions between these things to unlock their key benefits. That's why we believe security professionals or business owners need to have a complete guide on SSE.
What is Security Service Edge (SSE)?
In 2019, Gartner announced a new security framework called Secure Access Service Edge (SASE). This was the convergence of network security services and network connectivity (SD-WAN). After 2 years, Gartner, once again, introduced Security Service Edge (SSE), which was defined as the convergence of cloud-based network security services.
If you think of SASE as a framework consisting of two main components; SSE is what provides the security part of it. Remember that SASE manages to deliver security to the doorsteps of the users, and it needs cloud-based services to do so.
The main elements of SSE include Zero Trust Network Access (ZTNA), Cloud-access Security Broker (CASB), and Secure Web Gateways (SWGs). What makes SSE a modern and effective approach is its ability to converge all these services into a single platform. Rather than managing these on separate systems, IT admins can now bring them all together to ensure bulletproof security on private networks.
The above-mentioned services provide hybrid security on all fronts of a modern network. Even with diverse networks where SaaS applications, the web, and in-house applications are being used, SSE does not fail to protect them all. Being a cloud-native security approach, SSE does not recognize any traditional security perimeter, but rather follows the data everywhere.
Security Service Edge Components
SSE is not a product by itself, it's a collection of cloud-based security services that come together. These services work together to provide valuable insights, enforce edge-to-edge security, and ensure secure remote connection to and from the end users. Let's see the components of Security Service Edge that all contribute to this structure.
Zero Trust Network Access (ZTNA)
Zero Trust is a security service that provides effective and continuous verification on private networks. Based on the "don't trust, but verify" approach, ZTNA enforces authentication on every step of the internal activities and treats all users with no intrinsic trust.
Since ZTNA grants access based purely on a specific user's access permissions and company policies, internal threats and unauthorized access are prevented effectively. In short, ZTNA is a service that focuses on the verification of users and the control of access.
Secure Web Gateway (SWG)
Secure Web Gateways are similar to airport security guards. They monitor all the traffic constantly when the user is on the company network, and enforce company policies accordingly.
To prevent threats such as data loss, data leakage, or malware; SWGs dynamically block access to unfriendly sources. Offering real-time protection from the dangers of the public internet, SWG is a vital component in Security Service Edge.
Cloud Access Security Broker (CASB)
CASB is a tool that acts as a bridge between the end user and cloud-based services. They ensure cloud protection since modern networks are diverse with a number of cloud-based applications. This security service is responsible for enforcing company cybersecurity policies when the data is out on the cloud.
What are the benefits of SSE?
1) Reducing operational complexity
One of the main benefits of SSE is the fact that you can manage all these services from a single, cloud-based platform. Since all the components of an SSE structure can work together, IT admins are able to converge the insights provided by these services. Not to mention that the combined use of these components offer edge-to-edge network security with a single platform, resulting in a straightforward and user-friendly security structure.
2) Secure remote access
Security Service Edge consists of cloud-based security services; meaning that they are not restricted based on the end-users location. When you think about how many companies are hiring remotely, having secure remote access to corporate resources becomes a huge deal. Thanks to being cloud-centric, SSE manages to bring security to the doorsteps of users rather than being stationed.
3) Reduced attack surface
A vital component of every SSA structure, ZTNA, offers companies a way to reduce the attack surface on possible cyber attacks. Since ZTNA always enforces verification before access is permitted, the damage of a cyber attack would be more manageable. The reason behind this is that Zero Trust only allows access to pre-authorized resources, meaning that the hacker would only be able to compromise a small part of your network.
Final words
Security Service Edge (SSE) is a crucial part of the SASE security framework, but it's much more than that. The improved security benefits of this cloud-based multi-service approach outperform legacy solutions and bring real-time security to corporate networks. You can rest assured that SSE offers data protection on all fronts and at all times.
Published: December 5, 2022
1420 Views