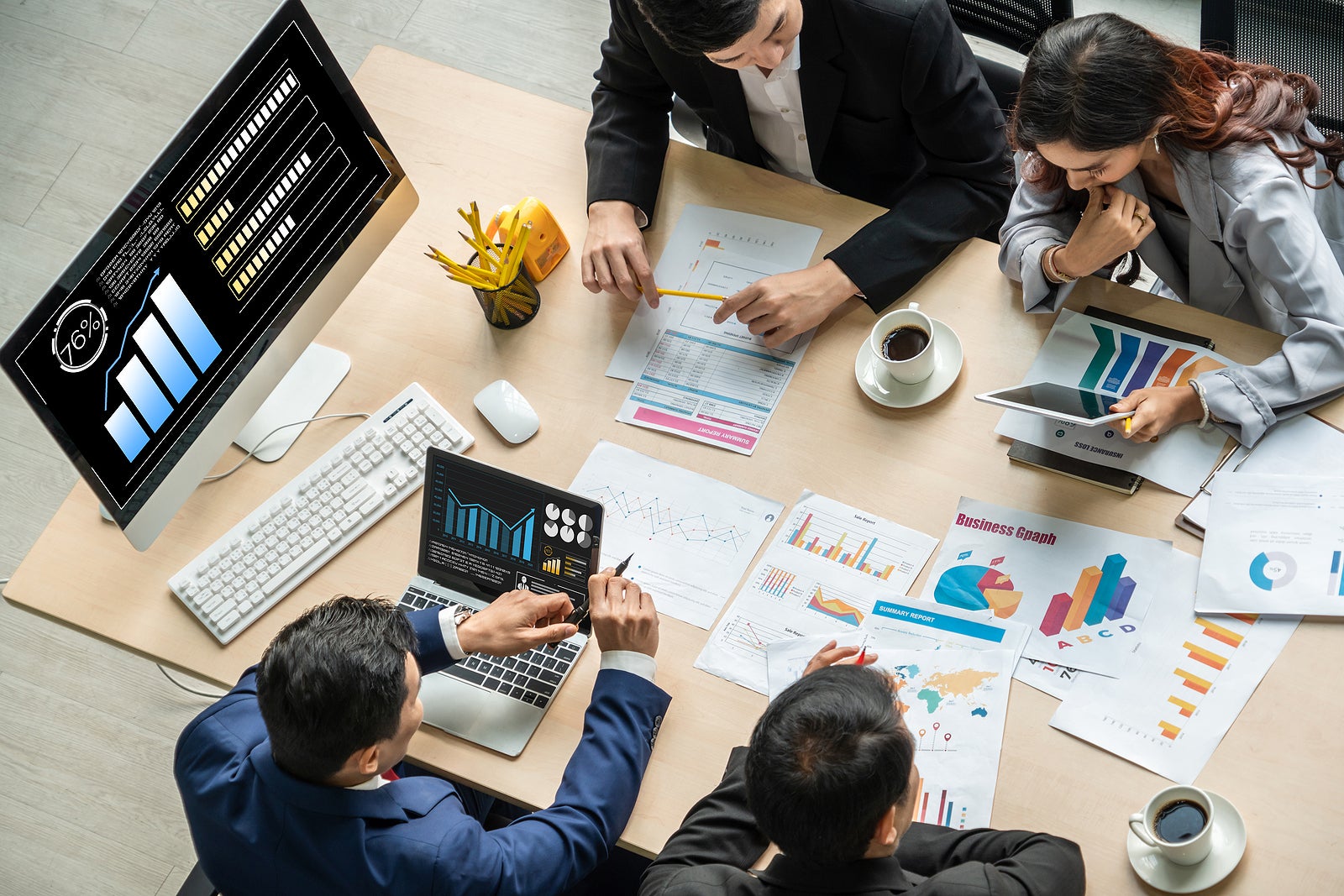 The workforce's shift towards the work-from-home culture has increased the pressure on decision-makers to ignore their reluctance. In light of Covid-19, companies were left scrambling to find ways to support their remote employees.
On-premise software's lagging progression compounded operational struggles. Cloud ERP's ability to grant remote access to the functionality and data employees required, showcased its importance to the business world. ERP (Enterprise Resource Planning) is used as management software for many businesses across the globe. ERP software automates and simplifies processes, creating a hassle-free, accurate, and plays a big role towards efficient business operations.
ERP systems allow managers to manage core business processes, by looking at the things that go on in deeper detail with just a click of a button. Oracle ERP platforms, like Medius, allow you to optimize systems through a solid resource tracking and reporting system along with other processes like database management, data sharing, and improving the overall information systems of your firm. ERP allows you to do all this without any addition of staffing costs.
As a small to medium sized business owner, you want to obtain maximum productivity by ensuring minimal waste of resources and the best profit margins. A software system that enables efficient control and management of the manufacturing process from the initial concept and design, through to the planning stage and the actual manufacturing of parts and the end product, enables effective task management and necessary interventions along the way.
Here are 9 benefits of using an ERP software management system for your business:
Enhanced Visibility
ERP software ensures that each process is visible to the different departments involved in the business. This could include junior and senior management, as well as shareholders or stakeholders and ensures that each process is traceable. As questions may be asked as the process continues from design to end of life cycle, this improves and clarifies production objectives.
Automated Workflow
The workflow from one department to another is automated and clear, making sure that the transition between departments is smooth and fast. In this way tasks are completed much faster and each task can be traced to ensure its implementation at the correct time. A variety of processes can be automated such as taking and processing customer orders, taking inventory and financial information.
Single Reporting System
ERP systems ensure a single reporting system is used for data analysis. This may pertain to statistics, the status of manufacturing processes and involves real-time reporting across each department. This automated template ensures greater transparency and connection between different managers and departments.
Tailor-Made, Unified Database
A core component of an ERP software system is its ability to unify data and system processes. This database can be tailor-made to suit each individual business and its management and operations. As each process is automated and linked, the core structure of operations will be streamlined in precisely the way your business requires it. Businesses seldom remain static. The flexibility of an ERP system means that as the needs of your business change, so, too, will the functions of your software.
Reliable Data
In contrast to manual record keeping or outdated spreadsheet systems that operate independently of each other, an ERP system ensures that data from every department is combined into a comprehensive management tool, which can be used to ascertain performance and processes during each step of the manufacturing process.
Lower Operational Costs
By eliminating delays and communication problems and the analysis of real-time data, ERP software can reduce running costs with a view to maximizing profits. The ability to obtain accurate data at any step of the manufacturing process, means that better efficiency and problem-solving become standard practice in the enterprise.
Tracks unit economics, customer and project profitability
Through a process of regularly evaluating the direct revenues and costs on a per-unit basis, unit economics help companies understand the profitability potential of product lines and adjust accordingly. Without integrated systems, manufacturers struggle to accurately answer these questions and determine how many resources are being allocated to product X versus product Y—visibility gaps that can impact margins.
Using cloud ERP, companies have the visibility they need to know which products are posting positive versus negative margins and make projections around business development and profitability.
Better Supply Chain Management
By ensuring the smooth running of the procurement, customer demand, inventory processes and other functions, the entire manufacturing process can be streamlined and made much more responsive to real-time data. This enables improved planning of staff requirements, raw materials and profit forecasting.
ERP systems can drive substantial improvements in multiple business areas, including financial, resource management, distribution management, reporting and analysis. This means that your important business data can be accessed from anywhere at any time on a daily basis.
Helps companies scale and adapt
Companies that initially rely on spreadsheets or basic accounting systems generally outgrow those solutions as they scale and add complexity. When these organizations open additional locations, add subsidiaries and/or start handling multiple currencies, the need for a more robust, enterprise system increases exponentially
While smaller firms may be able to run on basic systems and spreadsheets, those that adopt cloud ERP not only improve their existing business management processes, they're also well positioned to scale up in the future.
Author: Deep Sbastian is an SEO consultant who is an expert in monitoring global internet progress in the latest trends driven by his 7 years of expertise to help clients benefit from the power of technological advancements on the internet, SEO services and online businesses that bring together untapped opportunities to create great businesses.
He is a strategic advisor to executives, using his Anticipatory Business Model to develop a game-changing online strategy based on his proven methodology for leveraging technological innovations and their future impact.
Published: June 10, 2022
1632 Views