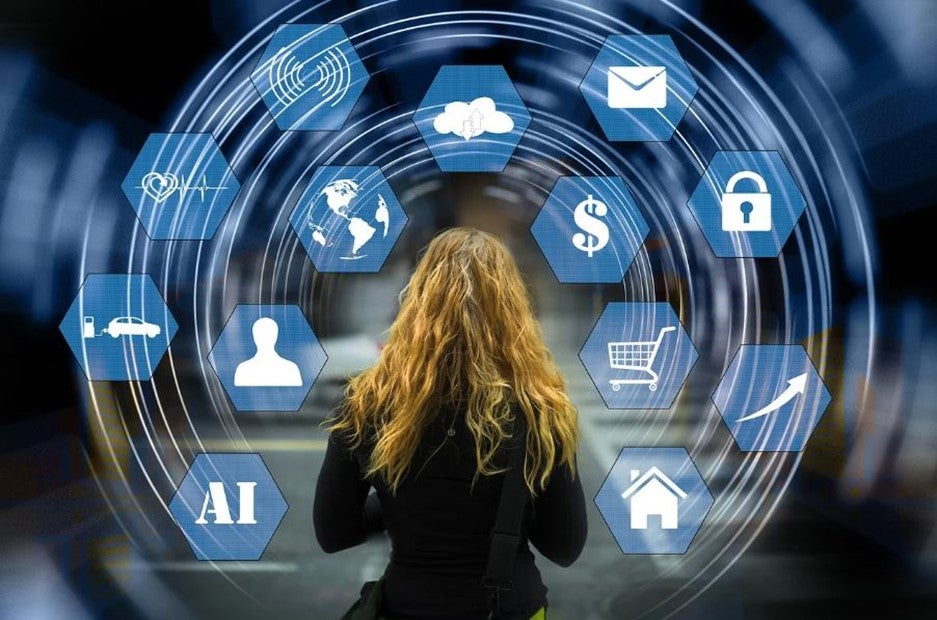 The business landscape has exploded through the integration of game-changing technologies and strategic growth initiative. However, discerning transformative tech from short-term solutions has become increasingly difficult.
Technological innovations seem to be popping up all the time — a trend that necessitates an in-depth approach to determining the right tools.
The "right tools" are the apps that can empower a business to boost their strategy, workflow, processes, and integration. With so many alternatives, organizations need to define the scope of new tech that aligns with their organizational objectives and processes.
This means that generalized recommendations won't do; businesses need to look beyond the features and evaluate the value proposition each new app can bring to the table.
Keeping this in mind, following is a sample of intricate new solutions that can — when deployed to their full potential — transform businesses into industry leaders.
Conversational Intelligence
Using conversational intelligence for sales strategies can bring businesses to a new level, as AI-powered tools can benefit multiple operations simultaneously.
Notably, the game-changing advantages of conversational intelligence include:
Real-time insights
Personalization
Coaching and training recommendations
Identification of key sales parameters such as objections, pain points, and buying signals
Data-driven decision making
Competitor analysis
Consistency to uphold the brand image
Customer insights
Time efficiency
Optimized follow-ups
Risk mitigation
Of course, to benefit from all these functionalities, businesses need to select optimal tools that integrate with their platforms and train their sales teams to make the best of the insights.
Delivery Routing Software
Simplified delivery routing software can optimize delivery processes — the chief pain point of sales-oriented businesses.
These apps come in various shapes and sizes and can prove difficult to handle; that's why "simplified" is the chief key word here. Typically, organizations dealing with e-commerce, food delivery, and supply chain management can benefit greatly from these tools.
The range of operations this type of apps can cover is impressive. Listed below you'll find the most significant ones, keeping in mind that not all organizations need all of them.
The benefits of delivery routing tools include:
        Route optimization
        Improved customer experience
        Reduced manual labor
        Real-time tracking
        Dynamic adjustments to real-time obstacles (traffic congestion, weather disruptions, etc.)
        Resource optimization
        Cost-efficiency
        Scalability (additional deliveries uncompromised efficiency)
        Data-driven insights
        Fleet management (vehicle performance tracking, maintenance schedules, etc.)
        Flexibility (in line with specific business requirements)
        Enhanced coordination (better communication between drivers and dispatchers)
        Compliance and regulations
        Integration with other business systems (order management, CRM software, etc.)
When implementing delivery routing software, businesses should narrow down their choices. Make sure they fit your delivery operations, route complexity, integration capabilities, and specific customer needs.
Cloud Computing
Cloud computing enables businesses to transcend their physical infrastructure and boost collaboration. This technology is a virtual space where data, applications, and resources can be stored and accessed from almost anywhere.
On top of being handy, it is also cost-efficient, which makes it perfect for any organization.
Artificial Intelligence and Machine Learning
Artificial intelligence (AI) and machine learning are changing organizational processes worldwide. AI-powered tools can automate processes, streamline resource allocation, and provide actionable insights that boost data-driven decisions.
Data-driven "this and that" is the mantra of our times — AI is simply not to be overlooked. The technology can be especially helpful for frontline teams, as it can deal with generic queries, delegating meaningful tasks to employees.
Mobile Payment Solutions
Businesses relying on sales know all too well how demanding payments can get. Leaving aside the fact that customers are getting more spoiled by technology as we speak, there is also the matter of international transactions to keep in mind.
For organizations targeting the global market, payment options they provide can make or break their efforts. The times when PayPal was the only solution for certain markets are long past. Presently, the real challenge is distinguishing between various solutions as there are so many of them.
Here are some of the most popular choices to help your business get started, but be sure to research which payment solutions are available in your target markets.
Typical options include:
        Apple Pay
        Google Pay
        Amazon Pay
        Stripe
        Square
        Shopify Payments
        Venmo
        Alipay
        Payoneer
        2Checkout
        Authorize.Net
        Worldpay
        Adyen
        Klarna
The list goes on; use the above-mentioned solutions as a reference and keep researching.
Remote Collaboration Tools
With hybrid work models gaining momentum, remote collaboration tools have become a necessity for literally all business out there. Regardless of the industry, business size, or location, all businesses need to keep communication going.
However, not all businesses need to use all kinds of collaboration tools. They should pick only the apps that may benefit their operations.
There is plenty of space to get creative, as there are many useful collaboration tools out there, notably:
        Video conferencing platforms
        Project management software
        Team messaging apps
        File sharing and cloud storage apps
        Screen sharing tools
        Online whiteboards
        Virtual meeting schedulers
        Webinar platforms
        Video messaging apps
        Time-tracking software
        Virtual reality collaboration tools
        Remote access software
        Online survey and poll tools
        Employee engagement platforms
        Language translation tools
Be Human!
As businesses explore the possibilities of artificial intelligence, machine learning, cloud computing, remote collaboration tools, and other new technologies, it is important to remember that people are operating them.
It is also important to keep in mind that employees fear new tech. Many people fear AI will make them lose their jobs (in fact, this is already happening in some departments), so it is essential to address these issues.
In addition to providing appropriate employee training programs, it is also necessary to humanize interactions. Use those collaboration tools to stage hybrid events for all teams to enjoy.
Published: August 7, 2023