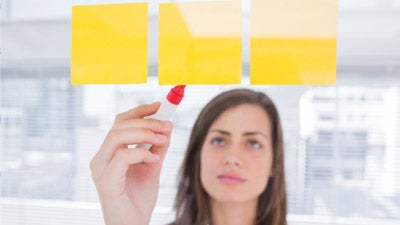 STARTUPS: START HERE
Launching a side business is a wise decision whether considering a career transition or even as a source of secondary income, especially during these uncertain times. Consulting with an experienced attorney is vital for any startup, however. From raising capital to entity formation to tax considerations, regulatory and compliance issues, intellectual property and employment law, competent counsel essentially pays for itself over time by guiding a small business through myriad decisions and potential pitfalls.
LLC: A-Z
Registering as an LLC provides certain tax advantages and legal protections. First, it's important to choose the proper jurisdiction and LLC name. But keep in mind that the entity name need not match the brand name as that should be protected through trademark which is an entirely separate process. Appointing a registered agent and deciding whether to elect S-corp. status for the LLC are both important topics for discussion with legal counsel. Acquiring a separate business address is often a worthwhile step prior to applying for an EIN with the IRS. Finally, once the EIN is received, articles of organization are drafted and the LLC is registered, opening a business bank account is strongly recommended.
WHAT'S IN A NAME?
Everything. For instance, many will simply begin using a brand name under the mistaken belief that filing as a corp. or LLC with the Secretary of State confers trademark protection. But then they'll learn the 'hard way' when attempting to enforce their rights against infringement or even worse, find themselves on the receiving end of a lawsuit.
Proper clearance is also key, and legal input is necessary throughout the name creation process. In fact, one of the worst mistakes for startups and even established businesses is failing to select an adequately 'strong' brand name. Trademark strength is based on a continuum with coined terms being given the most protection. While suggestive or descriptive marks typically require less marketing effort, they are much more difficult to enforce.
So that's why one must always consider these key legal considerations during the name creation process. Fanciful or even arbitrary names will better serve a business long term. Because at the end of the day, why invest resources in something as essential as brand development when competitors could potentially begin using a trademark that's highly similar as well?
INNOVATION + MARKETING = BUSINESS SUCCESS
As the famed author, consultant and educator, Peter Drucker, once opined, all successful businesses share two common elements: innovation and marketing. While keeping that key axiom in mind, the following actionable steps are always recommended:
Begin by preparing a business plan, preferably with the assistance of a trusted advisor.
Determine whether any non-compete agreements are in place with the current employer, and if so, whether launching a side business would be in violation.
If outside funding is needed, now is the time to begin securing capital. Establishing a business address should also be considered.
For legal and tax liability purposes, consider whether to structure the business as an LLC or S-corp. although many side businesses begin as sole proprietorships prior to making that transition.
Applying for an EIN # and business bank account may be worthwhile at this stage. Also, setting up a merchant account if accepting credit card payments could make sense. Likewise, retaining a payroll processing company is recommended even for a sole employee, particularly if forming a new business entity.
When sharing ownership of the company, make sure to establish partnership or joint venture agreements. If full-time staffing is needed, then employment agreements should also be in place.
Conducting a compliance audit, securing applicable business licenses and permits is the next recommended step.
Ensure that proper contractual protections regarding intellectual property, non-disclosure agreements and non-competes are implemented prior to hiring outside contractors and suppliers.
Formulate a plan for safeguarding trade secrets, if applicable.
Choose a strong trademark, while clearing all branding assets and applying for federal registration along with securing the relevant domain names.
Consider whether patent and/or copyright registration are needed as well, particularly while building out a compelling online presence, being mindful not to violate the intellectual property rights of others.
Finally, always consult with experienced business and branding IP legal counsel to tailor a plan specific to your needs.
Published: April 21, 2021