These days, starting an ecommerce business doesn't require a massive upfront investment of your life savings, nor does it mean being an expert in product sourcing, logistics or bookkeeping. In fact, starting and growing a successful ecommerce business is a lot simpler than it used to be, thanks in part to the boom of simple website builders, online marketplaces and automation software solutions.
From sourcing quality products to creating listings, tracking sales, restocking inventory and maximising profits, all of the most time-consuming aspects of running an ecommerce business can be entirely automated with the use of software. Furthermore, modern B2B marketplaces, as well as the influx of dropshipping suppliers means that finding reputable companies to source low-cost inventory from has never been easier. 
In this comprehensive free guide, I'm going to show you how to start an ecommerce business on a shoestring budget. Whether you want to start selling makeup or pet suppliers, by the end of this guide, you'll have a clear understanding of where to start and how to get where you want to be, while staying within your limited budget. So without further ado, let's get started.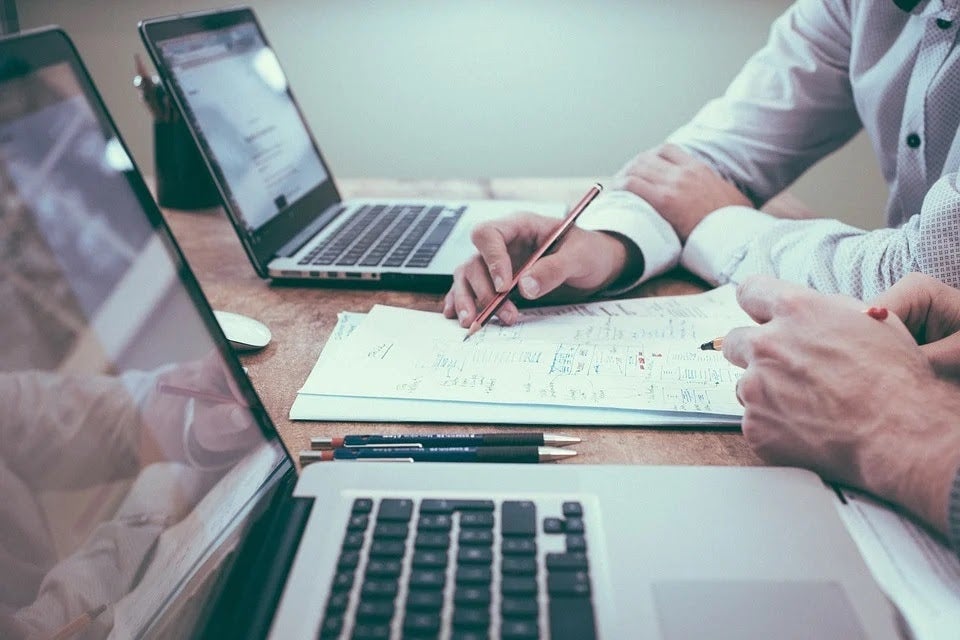 Source: Pixabay
Step One: Create a Business Plan
The first step towards launching an ecommerce business is to create a start-up business plan. Your plan should include details on the type of products you want to sell and where you plan on selling them, as well as information about your budget, marketing strategy and target market. The purpose of creating a business plan is to help you establish that starting point along with an eventual end goal.
For example, you may want to start selling womens clothing on eBay, targeting the lingerie or underwear market through the use of eBay's promoted listings. Alternatively, you could be looking to create your own online store and start selling giftware, targeting the gothic gifts market using low-cost Facebook Ads. Another option would be to sell camping accessories on Amazon, using pay-per-click to target the outdoors type audience.
Either way, your business plan should include a clear roadmap to your eventual goal of penetrating the market, even on a low budget. Focus on one area initially e.g. selling mens clothing on eBay, but leave the door open for future expansion. It doesn't need to be anything special, just a plan of action for getting you from A to B.
Step Two: Establish a Company Name
Now that you know what you're going to be selling and where, it's time to come up with a name for your company. Creating an effective brand name will take time and effort as it has to be right for your business. Don't underestimate the power of a good brand name, it can make a huge difference to the longevity of your business. A few tips to consider when coming up with a company name include::
Source: Pixabay
Step Two: Find a Dropshipping Supplier
Once you've established a unique and catchy name for your company, it's time to find a supplier to source products from. While most newbie sellers would be seeking a wholesale or manufacturing company, finding a dropshipping supplier is the better option when working on a shoestring budget.
Also known as product sourcing, dropshipping allows you to immediately start selling products online, without actually purchasing them first. When a sale is generated, you simply place the order with your supplier who in turn ships the item straight to the customers doorstep. 
The biggest advantage to using a dropshipping model is that it comes with significantly less risk than buying in bulk quantities. You'll also be able to start selling a whole range of products almost immediately, without investing anything on stock. Here are a few tips to consider when looking for a dropshipping supplier to source products from:
Try a free wholesale or dropshipping directory

Do an advanced search on Google

Attend local trade shows or trade events

Study dropship forms, communities and online blogs

Search for relevant YouTube videos on dropshipping

Browse dropship or product sourcing Facebook pages and groups
Step Three: Get Automation Software
Whether you're going to be selling on eBay, Amazon or your own website, investing in automation software is highly recommended, particularly when dropshipping. Ultimately, the software will handle most of the hard parts for you, including syncing inventory, updating product prices, creating listings, restocking items and even processing customer orders.
Thankfully, the most popular dropshipping software solutions are fairly low-cost and offer free trials or a fixed number of free listings. A quick Google search will pull a list of the best options. Therefore, investing in software will still keep you within your limited budget. You can expect to pay around $20 – $30 per month for listing, monitoring and repricing around 100 dropship products per month, an investment which will pay for itself in the long run.
One of the other benefits to using software is getting instant access to a collection of dropshipping suppliers to source products from. The software will likely be compatible with some of the most trusted and leading dropshipping suppliers on the net. Therefore, you can immediately start focusing on creating product listings (see next section).
Step Four: Start Creating Listings
By this stage, you should have a plan of action, a supplier to source products from and compatible automation software to use. It's finally time to start listing products for sale on your chosen platform. Regardless of which software you're using, most will include some type of listing tool, usually in the form of a Chrome Lister extension. Alternatively, you can always create listings manually and link them to the software separately. A few tips to consider when creating listings include:
Make your titles and description unique to stand out from the crowd

Set low enough prices to attract sales but still earn a reasonable profit margin

Use the best available images and crop them using an

image resizer

if necessary

Offer a fair but realistic returns policy and consider providing a warranty period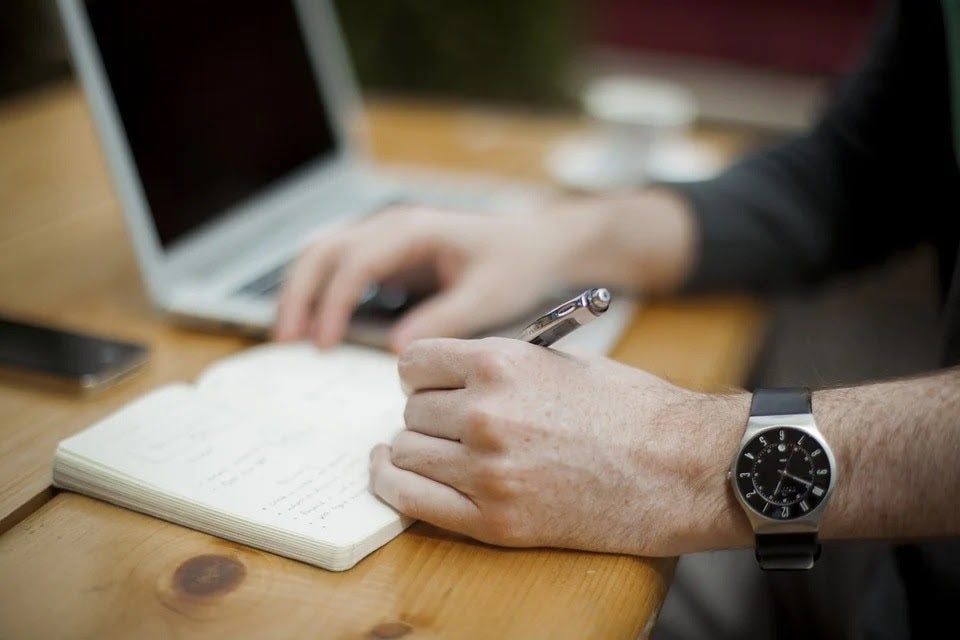 Source: Pixabay
Step Five: Learn Marketing & Advertising
One of the biggest advantages to using a dropship model is not having excess funds tied up in maintaining a constant flow of inventory. Therefore, you can invest those saved funds into paid advertising methods. When operating on a shoestring budget, using Facebook Ads is a good place to start, particularly to promote your own store. However, if you're selling on eBay, promoted listings are a more cost-effective alternative, while Amazon PPC (pay-per-click) is an instant sales booster.
While paid advertising can become quite costly, it's very much possible to attract new customers and generate profit on a limited budget. The key is to learn how to effectively setup and tweak your campaigns to maximise traffic and conversions. The following YouTube videos will give you a great insight into some of the most common paid advertising methods for ecommerce:
While it will take some time and effort to learn the ropes, marketing and advertising is an essential part of any business. It's important to understand that the success of your business comes down to your ability to generate traffic, increase conversations and ultimately earn profit.
Study YouTube for videos on how to run low-cost but effective Facebook Ads

Try

eBay promoted listings

, starting with a high bid of 10% and gradually lowering

Look into Amazon pay-per-click or PPC to maximise your sales

Consider trying free advertising techniques such as social media marketing

Harness

multi-channel selling software

solutions to boost sales
Final Word
Starting an ecommerce business on a shoestring budget is very much possible thanks to innovative online store builders, the dropshipping model and automation software solutions. By not having to spend thousands of dollars on inventory, you can invest your limited funds into other more important areas such as online marketing and advertising.
Whichever route you decide to take, whether it's selling on eBay or setting up your own website, hard work and consistency is required. Don't be put off if you don't get immediate sales, keep pushing through and eventually your hard work will start to pay off in a big way.