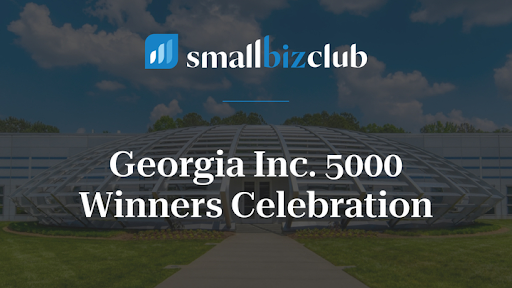 The leaders of many of Georgia's fastest-growing companies gathered recently for an inspirational celebration of the Georgia Inc. 5000 winners.  The special event sponsored by Inc. not only honored current achievements but looked ahead to future growth.
The October 19 event unfolded at Digital Ignition, an innovative co-working and office space located in Alpharetta, Ga. The evening drew in a diverse and vibrant assembly of over 75 esteemed local business leaders. The atmosphere brought together professionals to forge meaningful connections and foster new alliances.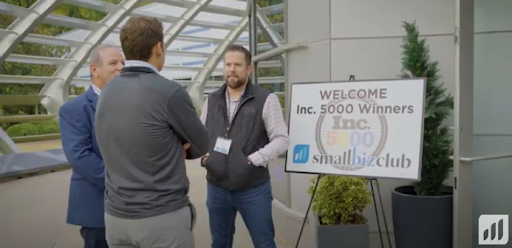 The message that resonated throughout the evening, hosted by SmallBizClub for Inc. 5000's Fastest Growing Companies in America list-makers, came from SmallBizClub CEO Fran Tarkenton: "Teams win, individuals don't." Complementing the theme of the night, "Embracing the Power of Partnership," Tarkenton's words underscored the pivotal role of collaboration and cooperation in achieving success, especially in business.
Tarkenton's address to the Inc 5000 winners was one of the true highlights of the evening. As a seasoned entrepreneur with an impressive track record of launching 24 companies, including SmallBizClub, his message served as a testament to the belief that the synergy of collective efforts, diverse talents, and shared goals leads to greater achievements. Based on his years of experience starting and running businesses, Tarkenton shared stories demonstrating how the power of teamwork had propelled him and his ventures to success.
Inc 5000 winners and attendees were offered the opportunity to enter a pool for a chance to be featured on SmallBizClub.com, in the SmallBizClub newsletter, and on SmallBizClub social media. It's not too late to enter! Click here for the chance to secure a prominent spotlight on our platform dedicated to championing small business success.
Published: October 27, 2023
249 Views