Learn the secrets of reselling sneakers that no one wants you to know
Becoming successful in the sneaker reselling industry may appear to be easy. All you need to do is buy a pair of sneakers below market value and then resell them for a profit. However, many aspects come into play that are not considered when thinking about this field. It's very competitive, and being able to buy limited edition or high-value sneakers below market value is not an easy thing to do.
Most individuals who make it big have to use proxies and bots to get the best deals. A popular bot is the Nike Shoe bot (NSB) that has many valuable features. You can read the Nike Shoe Bot review here to find out why this bot is so popular.
More About the Sneaker Reselling Industry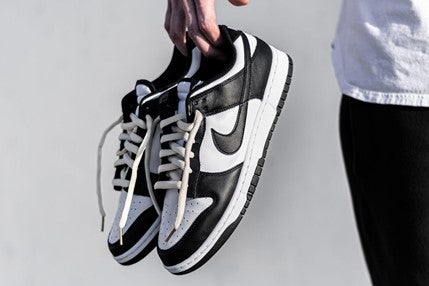 The sneaker reselling industry has turned into a very profitable sector valued at approximately $1 billion. As fashion trends expand, the industry should continue to grow and thrive. Brands are consistently bringing out limited edition products to keep interest and buzz around their products. This also creates multiple opportunities for sneaker resellers to make a profit.
This is a competitive and rather secret industry. In the past, before the internet, resellers would be connected with a small intimate group where they knew their sneakers would be sold. They relied heavily on word of mouth to reach new clients. These days, resellers still live in a shroud of secrecy and can only be found by those that know where to look. They are usually hidden in Discord servers, private Telegram groups, and paid Twitter accounts.
If you want to enter the world of sneaker reselling, be prepared to go full sneakerhead to find the right resellers with the right products.
Is it Possible to Make Money Reselling Sneakers?
The sneaker reselling industry is a billion-dollar industry, and some resellers make six figures or more a year. It is possible to make decent profits in this sector. This is not the case for every single reseller, though. It takes hard work, dedication, and a real passion for sneakers. It is not an industry we recommended for anyone who just wants to make quick millions.
You will have to immerse yourself in sneaker culture, monitor the latest trends, and predict future values to become successful. You will have to buy the right brands at exactly the right price to resell them for a decent profit. There is also some risk involved. Sometimes you might spend money on a specific brand or release that looks to be taking off, just for it to decrease in value.
However, if you know and understand the sector, there are a lot of profits to be made. An example was when the Air Jordan 12's were first released. You could buy them for about $100.00. Now, they can be resold for a minimum of $4,500.00. Imagine if you could get your hands on an original pair for a reasonable price?
How Do You Start Reselling Sneakers?
Although it isn't difficult to get started in this industry, a few things would improve your chances of success. As mentioned, you would need a passion for sneakers. This is because you will need to monitor every single thing happening within the sneaker sector. New releases, upcoming sales, new brands, and even the release of limited edition shoes.
A good way to stay updated with all the happenings within the field is to visit and sign up for websites such as Highsnobiety or HYPEBEAST so that you can stay updated with all the latest news and trends related to sneakers.
You will also need a tool to help you predict the value of sneakers over a period of time. This way, you can start identifying trends in the market and evaluate the best times to buy and sell specific brands. A good tool you can use for this is StockX, which works similar to a stock market index graph, but for sneakers.
Finally, you will need to invest in sneaker proxies and bots. Without these, you will not get the best deals as other competitors will beat you out. Make sure to read our Nike Shoe Bot review linked earlier to learn more about how using a sneaker bot can help improve your chances of success.
Final Thoughts
The sneaker reselling field is cloaked in mystery. Few people are willing to share how to start making money in this sector, but it can be a very rewarding and profitable venture.