Many new, first-time business owners don't know about surety bonds until they find out they are required to have them—usually as part of the licensing process. Typically, a government agency in your state or county will require you to have a surety bond. So, if you're a small business owner or entrepreneur, chances are that you will need a surety bond to start your business.
There are thousands of surety bond types required in the U.S and trying to navigate them without prior knowledge can be daunting and confusing, especially if you are in the midst of launching a brand new business where everything is new territory.
It's important to understand what bond you need in order to comply with the law as well as what the bond actually does. That's why we've created this surety bond guide to help you understand the nature of surety bonds and how to purchase them.
What is a surety bond?
A surety bond is a contract between three parties:
1) The obligee
The obligee is the entity that requires you to purchase the bond. Obligees are typically states or government agencies
2) The principal
The principal is you, the business owner purchasing the bond
3) The surety
The surety is the company that backs the bond by providing a line of credit
License and Permit bonds, one category of surety bonds, are the most common bonds required for small businesses and privately owned companies. A License and Permit bond ensures that your business adheres to all laws and regulations for the state or area you are conducting business in. These bonds are in place to reduce and curb financial harm to customers or those conducting business with the principal. The bond provides anyone negatively inflicted, as a result of wrongdoing by the business, a way to recover losses and hold the business liable through the surety company.
Why do I need a surety bond?
There are several reasons why you need a surety bond.
Most importantly, if you don't have a surety bond, you could be breaking the law. Surety bond requirements are set at the state level in most cases and mandated by legislation overseeing the industries. License and permit bonds are almost always required as part of the business licensing process.
It is illegal to operate without a proper business license with the bond being a part of that licensure. Proceeding to conduct business without the proper bond in place could result in fines or license revocation restricting you from operating at all. Make sure you check exactly which surety bond is required by your state or governing agency (obligee) so that you save yourself time and legal trouble.
Being bonded can also serve as a great marketing tool. You are likely to draw more business if your customers see that your company is bonded and insured. It shows your prospective clients that you are reliable and trustworthy, and this can put you way ahead of your competition giving your business one more reason to win customers on the fence.
How to Find the Lowest Rate for Your Bond
To get a surety bond, contact a reputable surety provider to request a quote.
Surety providers are companies that issue surety bonds and you can call them to give you a quote on how much your bond will cost. It's recommended that you request pricing from multiple surety providers to ensure you're getting the best possible rate for your bond.
To determine the cost of your bond, surety providers will often look at your credit and consider the risk associated with the type of bond you are seeking. Not all bond types, however, require a review of your credit and financial background. The greater the history of risk and incidents involved in the industry or type of business you're doing, the more likely the bond will take these factors into consideration (also known as "subject to underwriting")
The money you pay for a surety bond is called the premium, and it is always a percentage of the total bond amount. Paying the premium removes the weight from your shoulders of having to set aside the full amount of the bond.
Invest in Your Business
While the search for your surety bond may seem complex, it's important to understand which bonds are required of you, what they accomplish and how you can purchase them. By doing this you are ensuring that your business follows all state and federal laws, is properly licensed and ultimately attracts customers.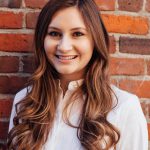 Author: Sarah Jackson is a marketing assistant at SuretyBonds.com. SuretyBonds.com works with small businesses and entrepreneurs to help them get the surety bonds they need quickly and easily. Follow us on Facebook, Twitter, Google +, Youtube and LinkedIn.