How Does a Business Adopt a "Fictitious Name" or DBA?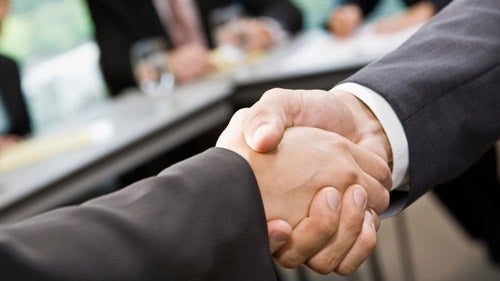 Depending upon the jurisdiction, you will have to file your "fictitious name" or "DBA" ("doing business as") or "assumed name" or "trade name" (check your state to see what term it uses) with the Secretary of State or county clerk. The process is generally simple. After performing a search through the agency's database to ensure that the name is not being used by another, you submit a simple form with its applicable fee (generally nominal). A minority of states require you to publish a notice of your name with a local newspaper. One important thing to remember: your registered name has an expiration date (different length depending on jurisdiction), so be sure to renew your name or else face losing the rights to the name.
Determining Whether Your Business Needs a DBA
There are many reasons why a business may want a DBA. For sole proprietors and partnerships, the legal name of their business is their personal name (for partnerships, it is generally the last names of the partners). For those who do not want to use their personal name as their business name, a DBA may be of some value. Although the legal name of the business is still under the owner's personal name, the business being conducted can be
under a DBA
(e.g., advertising, branding, mailings, etc.).
Many states require a business to register an assumed or fictitious name with the state or local government to legally conduct business under that name. For the few states that do not require registration, it is still advantageous to register the assumed or fictitious name with the local government to give some (albeit little) legal protection to prevent others from using the name. Also, filing your DBA may allow you to open a business bank account under the business name.
For franchise owners, a DBA may be necessary to ensure that your business can be conducted under the franchise name. If a corporation or LLC wants to conduct multiple businesses under different names or prefers using a different business name than the corporation or LLC name, a DBA must be filed.
Trademark/Legal Issues
Registering for a DBA does not give you full
trademark protection
, and it does not necessarily protect you from any liability for using your business name. Just because you register your DBA with the government does not prevent other businesses from using your business name. Most jurisdictions do not allow the registration of two of the same fictitious names, but some jurisdiction do. Furthermore, the fact that you are able to register a DBA does not necessarily mean you are clear from any infringement violation. Unregistered trademarks (trademarks that use the superscript, "™"), as the name implies, are not registered with any government agency or office, and these trademarks still retain some property rights. A careless business owner may unintentionally find him or herself stuck in a lengthy lawsuit over the fictitious business name they thought was okay. To avoid this, careful research on whether your business name is being used in your geographic area (and beyond) should be made.
Once you are satisfied that your fictitious business name does not infringe upon anybody's rights, you may consider taking the next step to completely protect your business name, registering your name as a trademark with the state or with the federal government (if possible).
Published: December 15, 2012