If you've decided to take the leap and start your own small business, congratulations; you're in for an exciting start to the new year, and beyond. Becoming your own boss is a brave and rewarding move, and it has changed many lives for the better.
Of course, they'll be challenges along the way, but you know all that already and are prepared to put in the hard work needed to succeed in your chosen line of business. Preparation really is key; it can be overwhelming setting out on your own, especially when the financial climate seems to shift each day. However, there are plenty of things you can do and put in place to ensure that your small business has the best chance of success.
That's why now is a great time, as the year winds down, to put in some serious groundwork, and plan what action you're going to take moving forward. If you're able to implement some of those things ahead of the new year; you'll already have a head start when it comes to January. This will ensure that the new year isn't as daunting as many businesses find it; you'll be ready to thrive in a busy market.
So, start making a list, and ensure that you're ticking things off as often as possible! The following are some tips, ideas, and inspiration for anyone starting their small business this year, and who wants to hit the ground running in time for the new year ahead.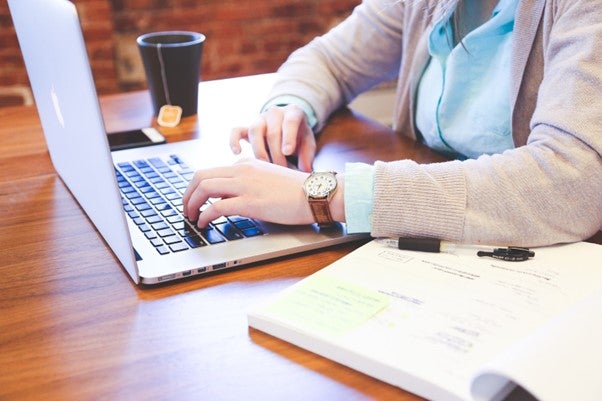 Image
Boost Your Online Presence
It's no secret that in any type of business; the digital age has well and truly taken over. Whether your business provides an online service, you create items to sell, or do physical work in person; you'll need a strong online presence. People are quick to search for anything they want and need, from the comfort of wherever they're sitting (or standing), on their commute, during their lunch break, and any free time at home.
This means that you need to be among the first to pop up on their social media feed, in search engines, and anywhere else within their internet browsing time. Therefore, it's time to consider just how you can ensure that you're in your target customer's line of sight, digitally, as often as possible.
It can always be a challenge to get your business to the top of search engine results; there's a lot to master when it comes to when and how to use the right words and links, says SEO expert, Matt Colletta. Investing in professional help to boost your business's online presence will not only do wonders, but it'll ensure that you have the time and headspace to focus on other areas of your fledgling company. 
Social media is another powerful digital marketing tool for businesses. There are plenty of free insights and analytics that you can take advantage of. Therefore, schedule some free time so that you can assess what your target market is doing on their socials; think about what they engage with, what the best time of day to post is, and what incentives and call-to-actions you can provide. 
Furthermore, you can also use social media to monitor your competitors and the market. By keeping track of what others are doing, you can learn from their successes and mistakes. Finally, you can also try out some paid social media marketing ads to get the most out of your social media marketing strategy, says Lucie Chavez, CMO of Radaris.
Gather Customer Feedback
Once you've started to reach, and engage with your target audience; it's time to gather as much feedback as possible so that you can keep pushing your business forward. Therefore, make sure those call-to-actions that were mentioned previously, are utilized to gather the thoughts, feelings, likes, and dislikes, of your customers concerning your brand or business. This will ensure that you can focus on the right aspects of your company and invest in specific areas. Perhaps certain colors and sizes, or types of service are far more favorable than others within your business; this is where you should focus and provide more of.
When you do start to make regular sales and receive clients; make it part and parcel of the consumer experience to leave feedback. Ensure that it's a simple and straightforward action; it'll cost your customers very little, but could impact your business greatly. Again, incentives can work wonders here; give everyone who leaves feedback an entry in a competition for the chance to win something popular from your business. The refer-a-friend incentive is also an excellent way to market and bring in natural consumer traffic, without spending too much money.
Something as simple as a "tell us what you think", on your content and posts, is another way to enrich the customer feedback you receive. You'll begin to build a clear picture of what's going to work for your business in the coming year and beyond. Insight and a foreseeable future are extremely valuable to a fresh startup, so get as much as you can.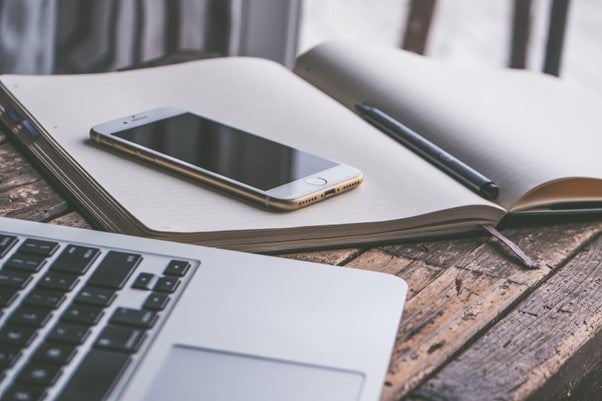 Check Out Your Competitors
It's always worth looking at what your competitors have been doing. This is the best way to see what is working within your market, and more importantly, what's not working. It could save you valuable time and money as you'll have a clearer idea of where to invest, and where to avoid it. Checking out the competition is also an excellent way to avoid copying anyone and ensure that you're not doing exactly the same as them. Providing a product or service that differs from the rest of what's on the market, is the best way to get new traffic heading your way instead of to them. You may also offer something that their customers prefer.
Don't forget that your competitors are not the enemy; healthy competition between brands and businesses can be great; however, it's worth remembering that you're both independent and can actually help to lift each other up. It's always worth heading to networking events and independent business fairs, it is the best way to get to know the trade and the traders who have more experience than you. Learn from them, and give back when you can. If anything, you'll be anti-huge corporations, so you are on the same page! 
Give yourself the chance to collaborate and cooperate with your competitors whenever you can; you'll be constantly gaining insight and knowledge, and building a positive reputation in your industry, which is always a good thing. 
Make Customer Care Your Priority 
It sounds so simple but customer service and care is the most important thing you can offer, especially as a small brand or independent business. Whether it's reviews, return custom, or word-of-mouth; the customer's experience needs to be a positive thing that they can share. Excelling as a customer or client care will ensure that your reputation spreads quickly and brings in more sales and profit. It will also give you some leeway regarding the inevitable challenges and the odd mistake made as a new business on the scene.
Rectifying things swiftly and with extra incentive to return, will do more good for your brand than if it was a basic and straightforward transaction. However, if you handle things poorly; it could do irreparable damage to your company and its future. Therefore, give out money-off vouchers every time a package is delayed, apologize immediately if anything goes wrong, and explain to your customer that you're a new business and trying really hard so they have some understanding of your circumstances.
Reminding people that they're supporting local or independent businesses, and how grateful you are for their time and custom, is another easy and regular way to ensure they stay loyal and continue to support your growing business. Put the time and effort in now for a successful start to your new year!