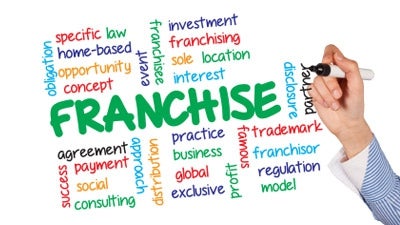 As retail banks continue to frustrate the small business owner with unfavorable conditions and limited opportunities for borrowing, many entrepreneurs are exploring alternative in-roads to business. Amongst the most established of these approaches is buying into an existing enterprise, in the form of a franchise.
There are many attractive
reasons for buying
into an existing organization, for both newcomers to the business world and also experienced veterans. The most immediate of these relates to the
brand recognition and identity
of the existing organization. This is key, both for the benefits as well as the drawbacks.
Brand recognition is among the primary considerations before buying into any franchise, as it will influence the way customers perceive the product and the service you offer. With a ripple effect, this perception then dictates the growth potential of your franchise.
An identity synonymous with excellent service, quality products, and diligent customer service will provide a solid foundation upon which any new owner may construct his or her own business plan. Equally, a brand which has, in the past, failed its customer base will be viewed negatively.
The significant second benefit of buying into a franchise is the opportunities it affords for sizeable cost savings in the first days of the business. Though the initial cost of purchase may appear higher than if you were to start out independently, the franchise will afford you reduced outgoings, and several assurances associated with buying into a successful organization.
Similarly, a bank or lending facility will always look favorably on a franchise when it comes to providing the start-up capital in the form of a business loan. The
benefits of funding
a tried and tested franchise, with its own support structures, brand recognition, and income stream will be viewed as a low-risk investment for its money.
It is not only bankers and investors who will look favorably on a franchise. Although many franchise organizations operate within the service sector, it is important to note that manufacturing franchises will already have existing retailers in place to act as vendors for any products.
Similarly, a retail or services franchise will be able to enjoy the benefits of
existing and ongoing supply contracts
which the franchise owners have agreed upon. This can provide not only the security of opening trading on day one with
major contracts already in place
, but can also bring with it significant cost reductions, as each individual franchise benefits from the economies of scale.
On that same note, there are some enormous benefits to be enjoyed when it comes to the training and support structures that are provided to a new business owner through a franchise agreement. The franchisor is just as invested in the longevity of your individual franchise as you are yourself, and will often supply a new business owner with days, or even weeks, of training and guidance to ensure a successful launch.
This support structure at the beginning, when your business is at its most vulnerable, is not only a great peace of mind: it can be the difference between its survival and failure.
There are many advantages to opting for a franchise. But buying into an existing business should never be viewed as a short-cut to immediate success. At the same time, it should not be seen as a limiting or restrictive option, either. A shrewd investor with an entrepreneurial spirit can discover some excellent opportunities by choosing a franchise operation. These are benefits that will aid not only your business, but the wider corporate structure, your employees, and the community as a whole.
Published: November 18, 2013
1825 Views