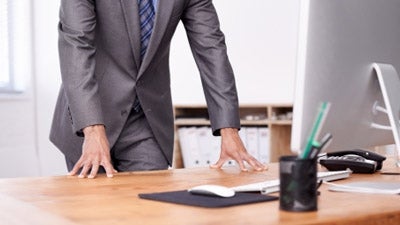 Most articles concerning franchising concentrate on the benefits of buying a franchise and what a franchisor should look for in the perfect franchisee. Very few, if any, flip the coin over to look at the other side that asks the following question: What makes a perfect franchisor?
All franchisors need to spend time and effort to
find the ideal franchisees
. They often look for people who can reproduce what they have already achieved, but finding someone with the ideal mix of skills is not easy. In order to ease the pain, franchisors should develop a system that they can follow to ensure that the franchisees come up to the mark.
To start off, they must be willing to work hard and take a keen interest in the franchisees. Next, they should have previous experience of running a business, preferably one that had several upcoming talents that also wanted to be the boss. If not, those skills must be learned, and learned well. The third part of the system involves having a
training package that teaches the franchisees
all they need to know to make the franchise a success, and finally, the franchise system must be easy to replicate and franchises only granted to those who are right for the business, no matter who is waving a
big fat franchise fee
in the franchisor's direction.
A franchisor mustn't be afraid to exercise control; after all, it is their baby. However, the skilful part is knowing how much control. For example, creativity should be encouraged, except when it harms the bottom line, and while certain items such as logos, order forms, vehicle livery and uniforms are non-negotiable, promotional events can be staged how and when is best for the individual franchisee, so long as they do take place.
The degree of control and support is very important when it comes to gauging the level of franchisee satisfaction with the franchisor. A happy franchisee will function better than one who is unhappy, ultimately impacting on the franchisor's profit margins.
All successful franchises operate with a documented infrastructure, guaranteeing that franchisees adhere to the high standards required, and deliver the product on time and in prime condition.
The structure of the franchise system should include training and reference manuals, and time spent by franchisees working in every sector of the business to be certain they have a complete understanding of how it all works.
Franchisors should be upfront with the franchisees at all times, starting with the amount and type of training that is provided, as it helps build a rapport that is vital for success.
A prospective franchisor may consider hiring others to develop the perfect franchise operation, and while that approach is not cheap, by selecting the right staff, it can pay dividends and leave them free to attend to other matters. However, the best franchisors invest in their own skills and are prepared to attend courses to develop the weaker aspects of their game.
People become franchisees because they want to be in charge of their working life, but they often need guidance and prompting to actually become the leader. The perfect franchisor knows not only how to hire the best and most suitable franchisees, but also how to manage them so that both they and the franchisor increase their wealth through mutual success.
Published: December 18, 2013
2221 Views