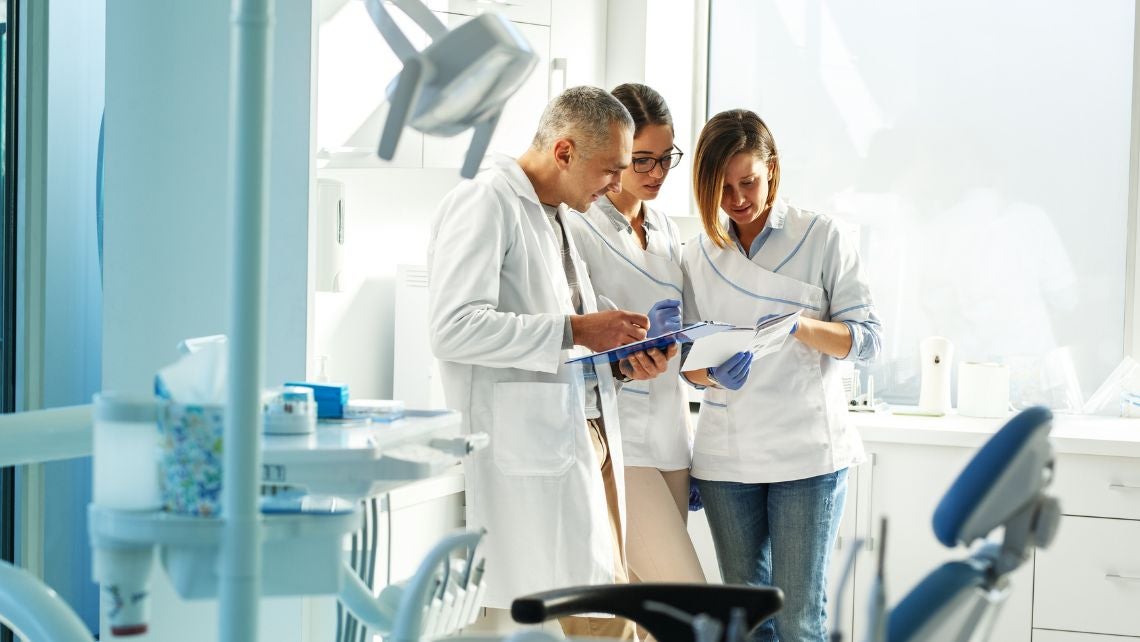 Dental hygiene and care play an influential role in healthy living, which makes dental clinics an essential business. Overseeing a dental clinic offers many rewards. However, it comes with its fair share of challenges. Guarantee success with three best practices for managing a dental clinic.
Require Training Upkeep
Your staff is the main machine of operations in your dental office. Your employees influence productivity, workplace conditions, and patient experiences. Regular training makes sure your dentists, dental hygienists, and other staff members remain well-informed on all the best practices of their job, from general medical knowledge to workplace health and safety.
Proper education maximizes your staff's performance and reduces workplace risks. Require regular training upkeep to refresh your staff's knowledge of important information and enhance their performance.
Prepare for OSHA Inspections
The nature of dental work comes with many health and safety hazards, from the spread of bloodborne diseases to exposure to hazardous chemicals and sharps. The Occupational Safety and Health Administration (OSHA) establishes workplace health and safety protocols, such as inspections, that reduce those risks.
OSHA compliance is an essential requirement for running a successful dental clinic. Prepare for your dental office OSHA inspections to maintain compliance and healthy, safe, and successful workplace operations.
Keep Your Clinic Aesthetically Pleasing
Your staff runs the operations of your clinic, but your patients are the ones that give you a reason to operate. Appeal to your patients with an aesthetically pleasing clinic.
Visually pleasing spaces exude a comforting and inviting ambience that enhances your patients' experiences. Making your dental office an attractive place improves business by increasing patient retention and enticing new patients to your services.
Embark on your next business venture with success visibly in the future. Implement these three best practices for managing a dental clinic to maximize your dentistry operations.