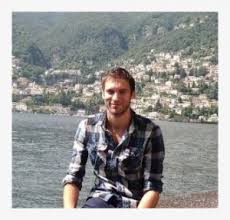 Alfie Usher, 33, served in the UK's military parachute regiment with a career spanning nearly a decade, including two stints in Afghanistan. Upon his return to civilisation, he was met with many challenges. After finding that financial products were significantly cheaper once he had left the army for civilian life, Usher founded Forces Compare, a military insurance comparison site, helping members of the military and armed forces to get the best deals on products such as car insurance, loans and claims.
"When I left the army, I couldn't believe how much cheaper car insurance and the average loan was for a civilian. I have been in the squadron since leaving school and for the last 10 years, I haven't known any different. It appears that all soldiers are classed under the same category and are generally considered to be "high risk" by lenders and insurers because they are always travelling and on the move. But in many cases, these people (soldiers) are fitter and healthy than the national average and have experience using machinery and vehicles – so why they pay more for health insurance or car insurance does not seem to be justified."
Before Forces Compare was officially launched, Usher created an online community to connect those who had recently left the armed forces and who were suffering from the same issues. The platform provided a sense of camaraderie and enabled people to share their experiences.
Forces Compare is now officially the UK's and the world's first price comparison website, designed to meet the needs of those leaving the Armed Forces. It enables veterans to compare different insurance covers specifically tailored to former soldiers and personnel.
Forces Compare works with specialist lenders and insurers whose policies cater for veterans. A large part of this is to mitigate the negative stigma for veterans and ex-military.
Usher continues to partner with UK-based insurers to find the best financial support for soldiers and veterans and save them money. He wants to make securing funds more easy and flexible, partnering with lenders who can offer short term loans at reasonable rates and will not discourage army personnel.
One cause that Usher is particularly passionate, and keen to raise awareness about is the issues faced by army veterans including homelessness and mental illness – and the struggles to adjust to regular life. Usher describes the military as a "bubble" in which everything is organised for you. In the military, meals, accommodation and travel are organised rendering many veterans naive to the costs of civilian life.