If you want to run your food business successfully, you need to brace yourself for the worst. After you've thought and prepared for the worst, you can say you've planned thoroughly. Starting a food business and making it profitable is a juggling act. You have to buy fresh ingredients, draw up an enticing menu, and develop an effective marketing plan.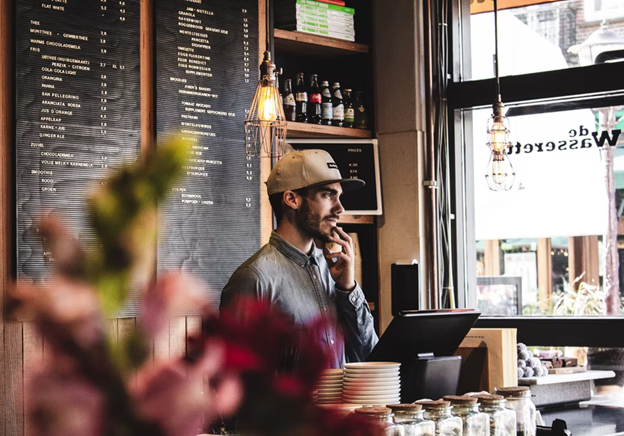 Image source: Unsplash
Aside from mastering the steps on how to open a franchise restaurant, the next step is knowing the risks associated with it. Unfortunately, having all the ingredients for business success doesn't guarantee success. It's entirely possible for a single unfortunate event to cause your food business to close down for good. These fortuitous events are one of the risks a would-be restaurateur like you should be able to manage.
This is not the only risk you'll face as you move forward with your business. There are plenty of threats you might encounter along the way. Fortunately, there are also ways to overcome these risks. Knowing them will help you manage your business more effectively. 
Here are a few restaurant business threats and ways to conquer them: 
Insufficient or Limited Cash Flow 
One of the most common mistakes of new restaurant owners is underestimating the time they need for their business to become profitable. The startup cost for the company could be massive, and failing to bump up the capital to a sufficient level is nothing short of a disaster. The hard truth is that even the most promising businesses have to operate for a long time before generating adequate revenue to pay for their overhead costs. 
Ineffective Marketing
Marketing efforts are crucial for all new businesses. If you're a restaurant owner forced to face countless competitors, it's common to feel lost, especially when you didn't make advertising your top priority. You have more reasons to invest in effective marketing campaigns than other industry players if you're new to the food business. 
An effective promotional strategy could be an asset that no business owner can deny. You can't get lost in the sea of competition. You need to work hard and plot your business on the buzzing restaurant map as soon as possible. 
Reputation Management 
Business owners earn their reputation — whether it's good or bad. A bad rap is one of the risks you also need to overcome if you're in the food business. When a company is starting, the first most reliable form of advertising you can get is through word of mouth. If you get favorable feedback, there's a high chance that you'll do well in the business. Unfortunately, if you receive a couple of negative word-of-mouth reviews, your reputation will suffer. 
This is precisely why you need to invest in reputation management. Suppose you want to drive more foot traffic into your business. You need to improve your online reviews. Getting past this risk will improve your reputation and increase the number of people visiting your food business. 
Licensing and Certifications
Another recipe for disaster you should avoid is failing to keep all the business-related licenses and permits. If you miss these aspects, you stand to pay hefty fines. You might also suffer from other complications like gaining a bad reputation, tagging as unethical, or having your permits revoked. 
Whether it's an alcohol license or food handler's permit, ensure that all these matters are well taken care of. If you're dealing with complex processes that need precautions, it's best to talk with a seasoned risk manager. This is better and wiser than paying hefty fines or letting the authorities revoke your license. 
Food Storage
Your day-to-day overhead cost will balloon if you can't stretch your food purchases as far as possible. It's an excellent practice to work with restaurant suppliers and appliance outlets that can offer a wide array of preservation and food storage options. Invest in your serving station and walk-in freezer. It would help if you had these pieces of equipment to ensure that your ingredients and food remain safe and stored conveniently to keep complications and other potential food issues cropping up. 
Be Smart in Addressing Food Business Risks 
Risks will be a part of running a business. However, this doesn't mean that owners like you are powerless and incapable of protecting themselves. Before jumping in and putting all hands on deck, it's best to research the industry and demands of the business. Apart from that, it's also wise to assess the business's day-to-day operations to pinpoint underlying risk factors, issues, and liabilities you need to address at the beginning. 
It's also best to keep abreast of the emerging business threats and ensure that you deal with them as they develop. It's better to resolve them early on than suffer from more significant issues later. Coping with these current and emerging business threats is the best way to improve your business's likelihood of success.