Digital marketing, when done right, can help your business reach its target audience and create a name for your brand in the digital space. The importance of increasing your business's digital footprint is more important than ever today.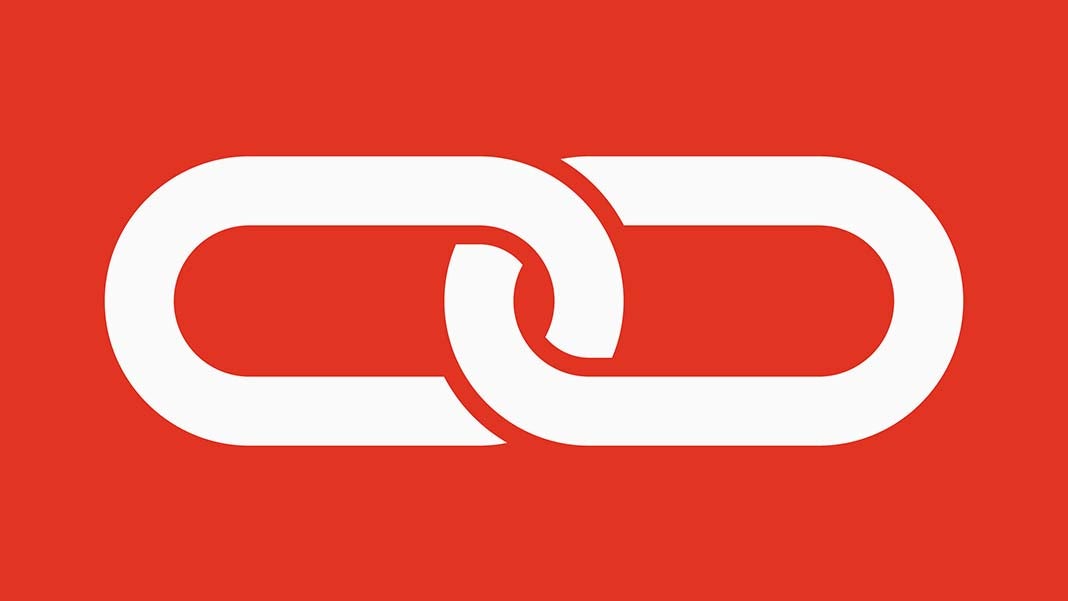 Digital marketing involves a range of practices that include content marketing, paid advertising, SEO, social media marketing, email marketing, affiliate marketing, and more. While all of these practices have their own advantages, for B2B marketing, the value of building relationships and links cannot be overstated. 
B2B marketing is all about building authority in your industry and projecting your business as a reliable player in your field. Link building has been a time-tested method of achieving both of these goals since the advent of digital marketing. 
Even when new marketing techniques have become prevalent, the value of link building remains intact, and it still plays a vital role in increasing conversions. Link building is a crucial part of SEO practices and helps improve the visibility of your B2B brand on the search engines. 
Owing to the relevance of backlinks in improving SERP(search engine results page) rankings, many marketers started abusing this practice. This led to algorithm changes by prominent search engines such as Google. But living under the impression that backlinks have lost their charm would be foolish at best. 
Want to learn more about the value of link building in B2B marketing? Keep on reading. 
In this article, we will analyze the importance of link building in propelling your B2B brand to digital success in today's day and age. Furthermore, we will list some best practices and strategies to help you build an exceptional backlink profile. So without further ado, let's begin.
What is Link Building?
Link building is a search engine optimization technique that involves acquiring relevant hyperlinks from reputable websites in your industry. Hyperlinks, or just links, help users navigate between content on different pages on the web. Link building informs the search engine crawlers that a website has valuable content and should be recommended to users. 
Inbound links from high-quality sources play a vital role in helping search engine algorithms determine the relevance of a website. When other websites link back to your website, the search engine algorithms see that as a sign of the authority of your content. 
Search engines crawl the web and look for links to discover relevant content for a user's search queries. If your website attains backlinks from high-authority sources in your industry, it acts as a vote of confidence in favor of your website. The higher the number of these votes, the better can be your ranking on the SERPs. 
When you rank higher up for search queries, your business becomes more visible to the target audience, and that in turn helps bring more organic traffic to your website. Some of the common ways to acquire backlinks are as follows: 
You can create content with the specific purpose of acquiring links. This type of content is known as a linkable asset. Interactive videos, surveys, games, statistics calculation tools, quizzes, etc., fall under this category.
You can search for blogs in your industry and write quality content pieces for them. If your blog gets accepted by the platform, you can earn a backlink when it goes live. The toughest bit in this process is building a trustworthy relationship with the blog owner.
You can create unique informational images or infographics and place them on your website alongside its content. Everyone loves to use infographics on their web pages as they make the intake of content easier for the users. When you authorize someone to use your infographic, you earn a backlink from them. 
Long-term Relationship-based Link Building
For this, you need to make connections with other websites that are also actively seeking to build links. You can also start regular guest posting for a client and become a trustworthy partner. When you build long-term links, you can earn multiple inbound links from these quality sources. 
In this technique, you need to locate the linkless mentions of your brand within other content. You need to try and convert these mentions into backlinks to your website. You can use tools like Google Alerts to find the brand mentions. Effective communication is key to converting these unlinked brand mentions to quality backlinks.
Create Skyscraper Content
Skyscraper content is long-form content that mostly consists of detailed guides about products, techniques, and other major utilities in your industry. Skyscraper content can be picked up for reference by other websites, and you can earn backlinks.
While you are at it, stay vigilant about spam links, as they can leave a negative impact on your brand's reliability. You must learn how to identify spam links as a part of your link-building efforts. 
Why Link Building is crucial for B2B Brands
Despite some restrictions imposed by the search engines due to the rampant misuse of backlinks, link building stands strong as a vital SEO tactic. Link building is especially important for B2B marketing because it helps with organic growth. Organic growth of a brand might take time, but it always trumps the immediate short-term benefits of paid marketing. 
B2B brands cannot rely on paid advertising for long-term goals because they need to establish trust and earn authority. A brand that enjoys a favorable reputation in the digital realm doesn't struggle to achieve its long-term business goals. 
Strengthening your backlink profile helps you establish your brand as an authority figure not only for the search engine bots but for your target audience as well. When your business website earns high-quality links from reputable and trustworthy sources, your brand stands tall among the competition. 
As a B2B brand, you offer your services and products to other businesses, and this is where a strong backlink profile becomes even more crucial. Businesses conduct holistic research on brands where they want to forge a partnership. When other businesses notice your B2B brand as one of the authoritative sources in your field, the chances of business relationships increase manifold.
Best Practices and Strategies for Effective Link Building
Use Social Media To Your Advantage 
Today, social media has become a prominent player not only in connecting people but businesses as well. The social media profiles of your brand can play a significant role in helping you rank higher in the SERPs. 
Given its popularity, social media can play a crucial role in your link-building strategy. When you become active on social media, your brand, and its content can be easily discovered by the target audience, i.e., the businesses that you cater to. 
A good social media presence increases engagement for your B2B business and helps your content reach its target market. With an increase in engagement, the visibility of your brand also leapfrogs. Better visibility can lead to more backlink-building opportunities from high-quality sources. 
You use social media platforms to your brand's advantage. Create regular social media posts, stories, live sessions, etc., on prominent social media platforms such as Instagram, Facebook, LinkedIn, Twitter, and the likes. Regular posting can help you interact with owners and representatives of interested businesses. Similarly, you can also connect with platforms that can give you the backlinks that you need. 
You should also analyze comments on your posts to find interested parties and start a conversation with them. If fruitful, you can find easy backlink-building opportunities. 
Actively Discover and Reclaim Broken Links
Broken links can be a goldmine for your link-building endeavors. In this practice, you have to discover websites that contain broken links. After identification, you need to reach out to them with a proposal to replace those links with relevant content on the same topic from your website. 
The overall practice is known as reclaiming broken links. The backbone of this practice is high-quality content on your website. You can only request link reclamation from other websites when you have relevant valuable content to replace those links with. 
The toughest part of this process is identifying pages that are worthy of link reclamation. You will need to spend considerable time searching industry blogs manually. Once you identify a target page, it's time to find its previous content from online archive tools. 
Finally, you need to write relevant high-quality content and pitch it to the website that owns the target page. Put your best foot forward and make an impactful pitch.
Focus on Creating Share-Worthy Content 
One of the best ways to earn backlinks and build your B2B brand's backlink profile is by creating valuable and share-worthy content for your website. High-quality relevant content gets backlinks from authoritative publishers in the industry, attracts the attention of bloggers, and catches the eye of other brands. 
While it is a common and effective link-building strategy, creating valuable and share-worthy content isn't a cakewalk. There is a whole process behind it. You first need to collect and compile statistics from reliable sources in your industry. Reliable statistics add much-needed value to any piece of content. 
You can also create other visual content pieces such as images, videos, infographics, etc., as we have already mentioned earlier in this article. All you need to keep in mind is the importance of valuable content in connecting you to sources that can give your backlinks and strengthen your backlink profile. 
You Can Develop Online Tools To Solve Problems in Your Industry
One of the best ways to attract natural links from authority sources is to create online tools to solve specific issues in your industry. You can even acquire a tool created by someone else and make it a part of your website.
Now, you don't need to create the tool yourself, as you can always connect to developers who can get the job done for you. You just need to identify a problem that needs a reliable and quick solution. The problem must be relevant to your core industry vertical. 
For example, if you work in the real-estate business, you can create a tool that informs interested buyers about the availability of flats in residential buildings. While this is just a representative idea, and many tools already exist to solve this problem, you can get the gist of our point. 
Ensure that you make this tool available for free on your website. In this way, you can generate numerous backlinks without putting in tedious efforts to create infographics, shareable content, guest posts, and more. 
Leverage the Power of Prominent Q&A Platforms
Q&A platforms like Reddit and Quora have gained immense popularity and value today. They have become repositories of all kinds of questions across various topics and industries. All you need to do is find the questions that you can answer satisfactorily. 
Answering questions on these platforms help you create backlinks to your websites. You can also use these platforms to connect with community members and build connections through discussion and debate. 
You need to write answers that grab eyeballs and engage the users on these platforms. You can carefully place links to your website within the content, making them a crucial part of your answers. 
Digital PR is a powerful strategy to increase awareness about your business among internet users. You can use this strategy to reach a larger audience and connect with them. 
You can use digital PR to connect with authoritative publications and news outlets catering to your industry and pitch your content to them for building links. Digital PR helps enhance your B2B brand's credibility and visibility on the internet. 
Digital PR is very similar to some of the link-building tactics. For instance, it uses guest posting, social media engagement, etc., to achieve its goals. Therefore, you should sync your link-building efforts with digital PR for your brand. 
Directory Submissions Go a Long Way
You should add online directories to your link-building tactics. Online directories are trusted sources of information on businesses. An online directory is an alternative to traditional yellow pages. 
All you need to do is identify relevant online directories and identify if they are popular in the industry. Getting listed on high-authority directories can improve the credibility and reliability of your business. 
Always pick directories that are relevant to your target market. Make it a point to provide minutely consistent details on each directory to avoid confusion for search engine bots. The target directories should also have high domain authority. 
When you list your business on relevant online directories, you gain quality backlinks for your website. These backlinks then play a vital role in improving your brand's reach and propelling it to higher places on the SERPs. 
HARO stands for Help a Reporter Out. It is a platform that helps journalists and bloggers connect with expert sources. HARO is a great tactic to help you connect your brand with the media outlets. It is also a great way to build on your digital PR. 
You simply need to create your account on HARO by following simple steps. Once your account is set up, you can connect with media people by answering questions relevant to your industry. You can use HARO to help reporters connect to news stories in specific fields. 
You can get an opportunity to feature in reputed and authoritative media publications. You earn supreme quality backlinks if you get featured. 
Conclusion
We have learned the value of link building in taking your B2B business to greater heights. We have established how link building remains an unavoidable tactic to improve your SEO and increase your brand's visibility. If you follow the best practices mentioned above, you can create an excellent backlink profile for your brand. 
Resources: 
https://shanebarker.com/blog/link-building-strategies/#15_Answer_HARO_Questions
https://www.theiamarketing.com/guide/blog/why-are-backlinks-important-for-b2b-companies
https://devrix.com/tutorial/b2b-link-building-tactics/
https://cxl.com/blog/b2b-link-building/
https://blog.orangemarketing.com/why-is-link-building-essential-for-b2b-and-saas-companies