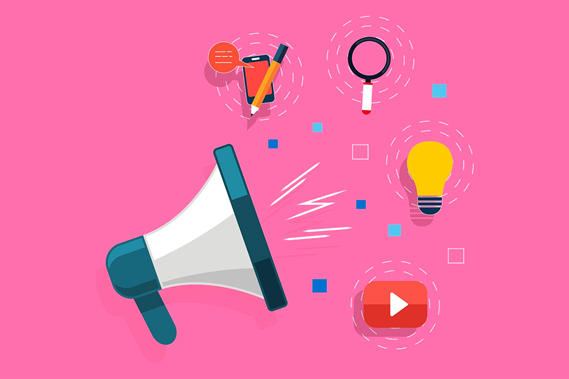 Image from Pixabay – CC0 License
Tying your marketing into your overall business goals is essential. Your marketing strategies should help you to achieve the growth that you want for your business, which means it's important to consider overall business goals when setting marketing goals.
You might have a general idea of what you want for both your business as a whole and your marketing, but it's necessary to be specific if you really want to set goals that you're able to achieve. When you're working on your marketing strategy and keeping your business goals in mind, use the following tips to help your business achieve in all the right ways.
Set the Right Marketing Goals
Setting goals can be an art form. You need your goals to be things that your business can achieve but they should also challenge and push your business forward. It's crucial to set the right goals both for your business and for your marketing if you want to give yourself and your staff a clear path to follow. One of the techniques that you can use is setting SMART (specific, measurable, achievable, realistic, and timely) goals. Ensuring all of your goals fit these criteria is a must if you want your business to achieve them.
For example, if you're setting marketing goals for metrics from your website, it's not enough to simply say that you want more traffic and clicks on your website. What does "more" mean? How will you know if you achieve your goal or if things are improving fast enough? You need to have specific metrics that you want to measure, numbers that you want to achieve, and deadlines that you want to meet. You also need to ensure your goals are realistic and that you can achieve what you want to do within the time that you have set.
Ensure You Have a Marketing Budget
Your marketing strategies won't be able to get you far if you don't have a marketing budget  earmarked. Your marketing budget needs to fit into your overall business budget, which can certainly make it difficult to define. You know that it's important to prioritize marketing, but you also have other expenses that need to be covered. After taking care of overheads and other essentials, your marketing budget should be the next thing that you look at. It's important to avoid spending too much, but you also must make sure that there is actually a realistic marketing budget to speak of.
Match Business Goals to Marketing Goals
When you have a marketing budget and you're creating your marketing goals, start by looking at the overall business goals that you have set. Using these goals as a starting point will allow you to create marketing goals that are in line with the direction you want to take your business. For example, you might look at how many sales you want your business to make in a certain month or quarter. This can inform what you need to do with your marketing to help make that happen. If you need 500 sales, how many leads does that require, and how many visits to your website does that translate to?
Regularly Review Your Progress
Checking up on the progress of your marketing campaigns on a regular basis is a must if you want to achieve your business goals. You need to know if your campaigns are heading in the right direction or if you need to make changes to fulfill the objectives that you have set. If you're outsourcing any of your marketing, the agency or freelancer can do this for you and explain their reports to you. Digital marketing methods are usually easy to track and measure so when you use PPC services and SEO services, you can get a lot of clear information about the performance of your marketing campaigns. Marketing analytics allow you to measure the results of your marketing activities so that you can see if you're on the way to achieving your marketing goals and your overall business goals.
Learn from Past Efforts
Any smart business owner knows the importance of learning from the past. Being able to take lessons from both the things that you got right and the things that went wrong will help you to grow your business in smarter ways.
When you're making marketing decisions, you should go over the marketing efforts you have made in the past to find what did and didn't work. Identify the challenges that you faced so that you can come up with solutions to these challenges and find what you need to work on improving. Knowing your weak points means you know where to focus your efforts for achieving your goals.
Be Flexible
Flexibility is important in marketing and in business. It's good to set goals and make plans, but those goals and plans also may need to be adjusted sometimes. When something isn't working out, it's essential to know when it's time to try something different. You have to have the flexibility to adjust a goal or even get rid of it completely for something else. You might need to change your approach to achieving a goal if it's not working the way that you imagined it would. Regularly reviewing and adjusting what you're doing both in marketing and your business will help you save time and money and achieve more.
Work with Other Departments
If you want your marketing efforts to inform your overall business goals, you need to make sure your marketing team isn't working in isolation. It's important for your marketing experts to work together with others, such as your sales team, to ensure your marketing is part of a wider strategy to achieve your business goals. Your marketing team may need to work with your sales staff, public relations, customer service, IT, HR, and more. They will also need to work with any providers of outsourced services.
Use these marketing tips if you want your business to fulfill not just your marketing goals but also your overall business goals.