Pricing, branding, advertising, social media; everything is marketing. With millions of marketing options out there, it becomes somewhat difficult to choose which options to go for.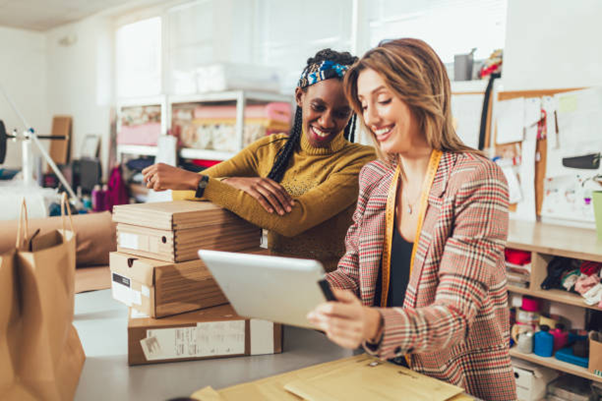 You have to make consistent efforts to give your brand a kick so that you can gain enough customers to level up your business game. You have to instill your brand message several times into the head of your customers.
Here are seven, cost-effective marketing strategies to enhance the marketing factor for your small business. Let's begin.
Compelling Call-To-Actions
A call-to-action is a short phrase that entices your audience to take immediate action. The call to action should be small and powerful enough to immensely attract the audience. You need to understand what your target audience is looking for. After knowing this, maximize your efforts in creating a compelling call to action.
You may be surprised to know that many sites still don't include call-to-action in their content. Your website should have persuasive call-to-actions in every content and blog you post. It should mention the next step for the users who are interested in buying your product or services.
Identifying your target market
Your business can't be successful if you don't have any idea about your target audience and who you are serving. This is especially true for small businesses. Identify your target market and create relevant marketing messages according to them. Design the content to cater to their needs. It will help increase the likelihood of turning them into repeat customers.
Relevant strategies like content syndication can help you bring more leads. It is the process of publishing content on third-party sites to reach a wider audience. It helps enhance brand visibility and generate new leads for your business.
Social media marketing
Social media marketing is the process of sharing content on social media platforms like Instagram, Facebook, and Twitter to market your brand. First, get to know which social media platform your customers use the most. Create a social media profile of your business on each platform based on the answers you get.
It is a cost-effective marketing strategy that will help you get valuable insights into your target audience. You can then analyze this data and refine your marketing strategies accordingly to improve the content and meet their needs in a better way.
Engage with your customers
Engaging with your customers has become even more important with the rising use of social media. If you want to increase online engagement, offer incentives to potential customers. Organize social media contests and giveaways to encourage your audience to share your content. When anyone shares your posts, your brand awareness is bound to increase. Don't forget to reply to them in the DMs or comment section to let them know that you are updated with the current market trends and care about your customers.
You cannot deny the importance of word-of-mouth marketing. Offering your customers the best services will let them speak well about your company to their trusted friends. In return, it will help bring more customers to your business.
Press releases
Launching press releases is one of the excellent ways to keep people in your industry updated with your organization. You can launch press releases to communicate several kinds of information like introducing new products to your company, recent awards or recognition you have received, any changes in the company structure, and more.
But keep in mind that it takes time to build the right press contacts so that your press release gets the exposure you want. If you are ready to put in the effort, you will get the desired results.
Content marketing plan
It is not wrong to say that in today's world, "Content is king." Valuable and engaging content plays a key role in drawing more customers. There are many forms of content marketing in addition to blog posts like webinars, podcasts, white papers, vlogs, YouTube videos, Templates, and quizzes.
Choose the content type that makes it easy to connect with your audience. Whatever format you choose, provide the information guiding the customers in the best manner towards your brand.
Mailing list
Whatever kind of customers you encounter, try to get them on your mailing list. Use the mailing list correctly to enhance your business reputation. First, create a list of people who are genuinely interested in buying your products. Give them regular updates about what is happening in your company and why they should buy your product. It will help you get qualified leads.
To make a long story short
Marketing isn't just a short-term tactic. It's a forever investment that you must make if you want to gain the best customers in the world. Keep the above-mentioned strategies in mind for the cost-effective methods of marketing, and you will get the rewards.