If you want your business to be successful and have customers choose you over a competitor, you'll need a solid online presence. Going it "old school" just doesn't cut it anymore since more and more consumers search for businesses online before handing over their cash.
Consider this: 88% of consumers research products and businesses online before buying in a store. If your business doesn't have a website, it's missing a significant portion of the market.
Whether you are an established business owner, a startup, or just an individual that wants to express themselves online, approaching a project like this can be intimidating at best. Maybe you're already pressed for time, have no technical skills, or are worried about the cost of hiring a web designer.
Fortunately, none of these should be a concern when you use the right website builder. These simple tools are exploding in popularity and can help you get an attractive and functional website online in no time flat. Since your time is valuable, here is what you need to know before using a website builder.
What Are Website Builders?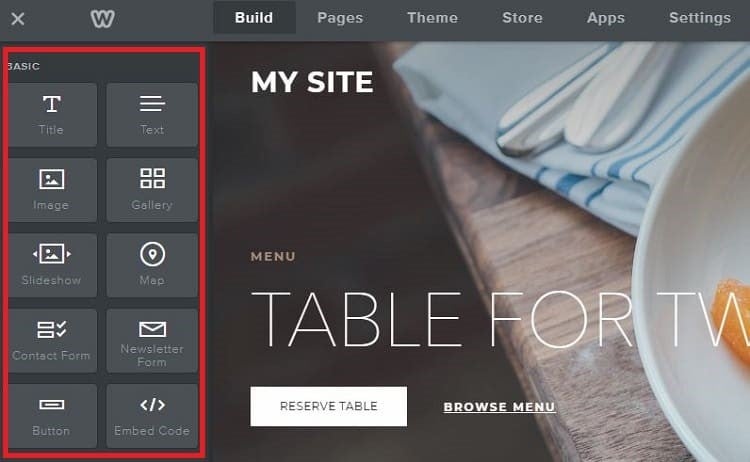 Website builders are online tools that help you build a website in the simplest way possible. In short, you choose a ready-made template for your website and then drag and drop the elements that you want to include, such as a title, text box, image, contact form, button, or map.
Read more on the best website builder reviews
You have the opportunity to re-arrange these elements on the webpage, possibly with some limitations. You can also upload images and enter your personalized text to make the webpage and website your own.
How to Get Started Using a Website Builder
If you want to use this approach to create a website, you'll need to choose a provider. Some popular choices, which are also simple to use, are Wix and Weebly. There are more than 109 million Wix websites online and over 40 million that have been created with Weebly.
Both are simple to use platforms and have a variety of plan options you can choose, depending on your goals for your site. For example, you'll want a more robust site and hosting option if you are going to have an e-commerce store versus a small site or blog.
The Benefits of Using Website Builders
These online programs are excellent tools for anyone that wants to establish an online presence simply and quickly. But you'll need to decide if this is the right option for you or if you should go with a different solution. Here are some of the benefits of using website builders.
No technical expertise required – You don't have to know anything about coding to create a website with a website builder. No Javascript or HTML to confuse matters. It's a visual solution to building a website.
Pre-built templates – Most website builders give you a choice of templates and themes to work from. For example, Wix has more than 500 professional templates that it puts in various categories. It also offers powerful add-ons that are similar to WordPress plugins.
Intuitive site editor – When you use a drag-and-drop solution,. There are help icons that you can press if you have a question, but it's simple enough to drag an "image" box where you want to place a picture or a "contact" box where you want to see your contact form.
Affordable option – Instead of spending thousands of dollars on a custom website through a web designer, that you may not like or find functional, you can produce a site with website builder for minimal cost.
Quick build process – Depending on your wants and needs, you can create one of these sites in just a few minutes, hours, or a couple of days. This is much faster than some other solutions.
Potential Downsides to Choosing a Website Builder
Website builders aren't for everyone. If you already have some technical know-how, you might want the freedom of customizing your own website, which is something you'll find limited with a drag-and-drop solution. It's also tough to change a theme of one of these sites after you've created it and usually not possible to export the site for use on another host.
If you choose a free website builder, you might have someone else's ads on your website. (You can upgrade to get rid of these). Some website builder sites aren't as optimized for the search engines as a customized site or a WordPress site, but this is something that is improving over time.
When you decide that website builder is the right choice, you'll want to find the platform that best suits your needs and make sure that it is backed by strong hosting. By establishing an online presence, people will be able to find and learn about you quickly, and you'll have a powerful new way to spread the word about your business.