In this era of digitalization, conversion rate optimization or CRO is a top priority issue for those who conduct their business online. To reach a better CRO, marketers incorporate different techniques to tackle different issues and stay on top. Many of these techniques are introduced by marketing automation aiming to build a truly practical strategy tailored to a particular industry's needs.
"Marketing automation is a true game-changer in today's business world. It expedites the overall workflow, allowing marketers to invest more time on the strategic aspects of their vision" explains the Head of Marketing at Front Signs, a signage manufacturing company in Los Angeles.
Marketing automation provides you with a practical toolkit that not only frees you from the shackles of various redundant tasks but also lays out many other benefits. By automating certain tasks, you can invest human intelligence far more effectively, reallocating it to deal with complex problem-solving activities for instance. This improvement in managing resources is just one of the many advantages you can capitalize on to increase productivity and result in the cut-down of the operational costs.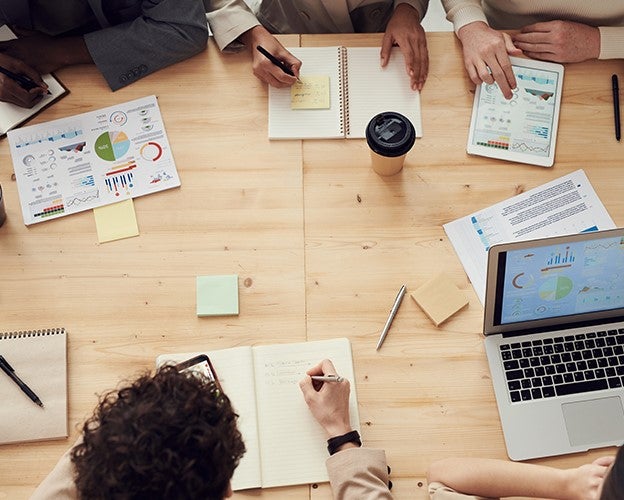 https://www.pexels.com/photo/photo-of-people-having-meeting-3183186/
Let's delve deeper into the article to find out how marketing automation helps with CRO.
Why Marketing Automation Is Important to Conversion Rate Optimization
To boost driving traffic towards your website, you can feel the need to use many techniques. Marketing automation comes up with tools that automate various marketing tasks and not only lead to well-known benefits such as better management of time and workforce. Certain automation tools also become a major asset in creating and converting more leads into real customers given they're applied correctly. Since conversion is a greatly important process in the sales funnel, a multi-method approach is worth a shot if you want to try and get better results. This brings us to the next section of the article where we address different techniques of marketing automation to serve the purpose.
What Are the Techniques of Marketing Automation to Improve Conversion Rate Optimization
The marketing automation industry has grown exponentially over the past years. Nowadays, the available automation techniques are far more numerous than ever before. Through their implementation, you'll notice a true change in CRO. Read on to learn about the tools that will lend you a hand in bringing about a good conversion rate and more sales.
Email Marketing Automation
Being the popular marketing channel that it is, it wouldn't be a ground-shattering claim if we said that email has become the most practical automation tool. According to 77% of marketers, email has provided a much higher level of engagement in 2021 compared to previous years. Due to its different opportunities, it has been proven to be one of the best CRO tactics that can facilitate the process of converting leads into actual clients.
Email automation means that manual and redundant work with emails is becoming a thing of the past. With the scheduling option you have at hand, you can spare some effort and send dozens of emails at the pre-set date and time. This is an easy way to reel in more potential customers and consolidate your place in the competitive market. However, there's one thing for you to consider: the frequency of email notifications. Identify the right frequency for your business with the help of personalization and segmentation to realize your aim.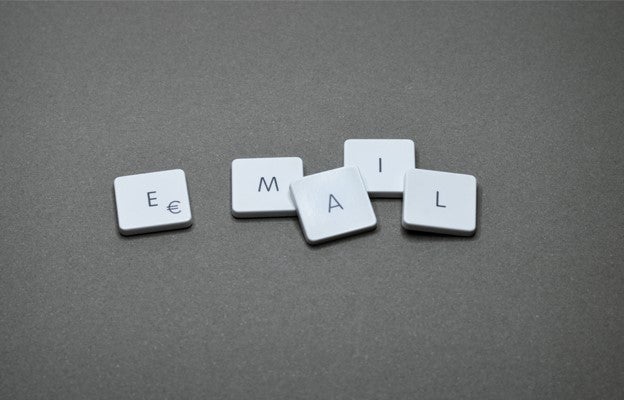 https://www.pexels.com/photo/email-blocks-on-gray-surface-1591062/
When talking about emails, it's hard to argue that those which clients anticipate the most are confirmation emails, especially when speaking about ecommerce. After all the hustle and bustle of shopping, customers want to be sure their order has been placed or shipped. While the main purpose of such messages is to inform, they can serve a promotional end as well. Since confirmation emails stand out with higher opening rates, including some extra information would be just right. Use this opportunity to recommend some items that might be interesting to clients. With these personalized confirmation emails, you can create a positive customer experience and get more conversions.
Automated emails are a part of all industries. As for ecommerce, a reminder email about an unfinished checkout for instance will serve as a kind nudge. With a clear message, they will encourage customers to go back to their carts and proceed to checkout or keep browsing for more products. To harness the full potential of these emails you should consider sending out other notes such as discount offers too.
Deal with more urgent tasks while launching automated email campaigns in the form of follow-up messages. Even though follow-up messages require more time, they strengthen customer relationships and nurture your leads in a subtle and consistent manner. Set a goal based on data analysis and build your campaign. At first, it may not seem productive, but as it is said patience is the key to success. It will gradually increase your sales, triggering many to visit your website for a purchase. While your sales are skyrocketing don't forget to update these messages from time to time to keep the momentum going.
In order to fully understand your open rate and optimize conversion rate productively, you can put A/B testing into action. A/B testing is used as an email marketing automation option and generates quality leads if implemented correctly. If you want to achieve a higher conversion rate, you should remember to focus on the users to make the most of this technique. Pay attention not only to what you send but how. Since details are so important, there are email marketing metrics that call for special attention if you are to accomplish this. Your email subject line is one of those metrics as it has a direct impact on open rates. So plan, be specific and experiment with ideas to improve and increase your product sales.
Another way to create a better user experience is by including an AI element in your marketing strategy. If you haven't done this yet, go big and embrace this transformation. Apply AI-enabled chatbots on your website to engage with your leads and qualify them. It will help you change the nature of your work for the better. You'll be able to save a great deal of time by taking a step back from the repetitive tasks; time you'll be able to use to focus on more urgent and complex operations.
Identify frequently asked questions and have hundreds of messages answered automatically. It gets better, chatbots are not limited to customer service. Ever since they emerged, chatbots have also been assisting in reaching sales goals as well as collecting real-time data for the analysis to have a better CRO. Incorporate chatbots to ensure a better customer experience as well as to boost sales and conversion rates.
Automated Checkout Process
Optimization refers to product pages as well. Being the most important part of the sales, checking out should be as easy as pie. Look at the situation from your clients' perspective. By automating the checkout process, you save your client a great deal of time in addition to lowering the chances of them being distracted. Having collected your customers' data, you will have an opportunity to automatically fill in some details including a payment method. Make the checkout process easier by eliminating the number of required steps and get a higher chance to generate quality leads.
Automated Product Recommendation
To bridge the gap of real-life interactions that some customers have been missing, especially because of the pandemic, you can implement automated product recommendations based on the collected user activity data. Considering that data collection and analysis is the biggest advantage of ecommerce marketers, it can serve its purpose through a sensible approach. Establish a connection with your leads by making more personalized offers. Display related product suggestions for every one of your customers with the help of the automation tools. Having your customers feel like they're on the right page for them gives you the power to eliminate the number of abandoned carts including product recommendations on your website.
Conclusion
As the most sought-after software, marketing automation has become a must-have for digitally operating businesses.
The automation tools discussed above can be of great help in building a very functional marketing strategy and conquering the market. Apply them to conversion rate optimization and improve customer engagement while guaranteeing a high conversion rate of your potential clients into high-quality leads.
Start with two or three tools to see the outcome and incorporate the rest later. Remember that even underestimated tools can boost conversion and result in higher revenue if employed adequately.