According to niche research, almost three-fourths of Instagram users have bought something that appeared on their feed. Instagram has 700 million users, who are active daily. You do the math.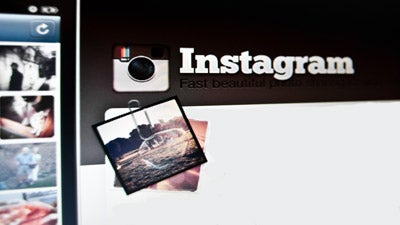 The potential customer base is huge. So is the competition. As more and more stories are added, users miss the majority of posts from the people or brands they follow. This is partly because of a formula, which puts the most "valuable" content first, as determined by habitual interaction with posts. While this can't be changed, you can cope with it by learning how to grow your business on this social network.
This starts with getting people to interact with your content regularly, like it, and follow it. Here are some steps to start growing your business on Instagram.
Use Hashtags
Hashtags are like signs, which lead potential clients to you. The most important hashtags in your industry organize and display content to make it easy for users to find and follow what they're interested in. Posts that include hashtags always enjoy greater engagement than those without them, even if they have a single one.
Don't go overboard with hashtags, though. You can include as many as 30 per Instagram post, but it's not recommended. Find the top 5 for your industry and add them to your posts thoughtfully and as relevant.
You can also follow hashtags for your industry to stay current, add clickable ones to your Instagram bio, add them to your stories, and use a branded hashtag in your posts. You might consider adding some as comments on your posts. This will help avoid unnecessary clutter.
Post Quality Content With Great Images
Social networks are visual media. Attention-grabbing pictures can contribute to a post with a successful reach. While you don't need to travel to Palma de Majorca, do add quality pictures that are curated beautifully. You can use a photo editing app to make them look professional.
Choose Your Name Wisely
You can check available Instagram names directly on Instagram. This is very simple. When you click on Sign Up, enter your name of choice. Add your full name to get automatic suggestions from Instagram. To confirm your username is available, look for a checkmark next to it.
Post Consistently
People buy services and products from companies whom they and their loved ones trust. Post content regularly to build a relationship with potential clients. Watch for quality and use tools to schedule daily posts. This will automate the process and free up your time for other things. Find out when the best time is to post content and stick to those periods.
Check Analytics
Instagram has analytics to show you the results of your posts. You can check who clicked on your links and how they arrived at your content under "View Insights". Always stay current on numbers because they are the core of digital marketing.
Offer Exclusive Promotions to Followers
Two of every five Instagram users follow an account just to get a promotion. Offer rewards or perks like free consultations and discounts to gain new followers. Posting to another account can help, as can guest posts. Getting an industry insider to take your account over can bring some much-needed variety and excitement. For example, you could invite an architect to offer your followers a virtual tour of local architectural landmarks.
What about paid followers? They won't set you back much financially but won't increase your revenue either. Social networks are about creating relationships. Building up a following naturally will take more time, but it'll be more sustainable.
Pay Attention
The worst thing you can do is post and forget. To drive engagement, "like" your followers' comments, respond to them, or answer questions. Many businesses skip this step, but social network interaction goes both ways. You can comment and "like" your followers' posts as well.