How to Choose Between an E-Commerce Website or Marketplace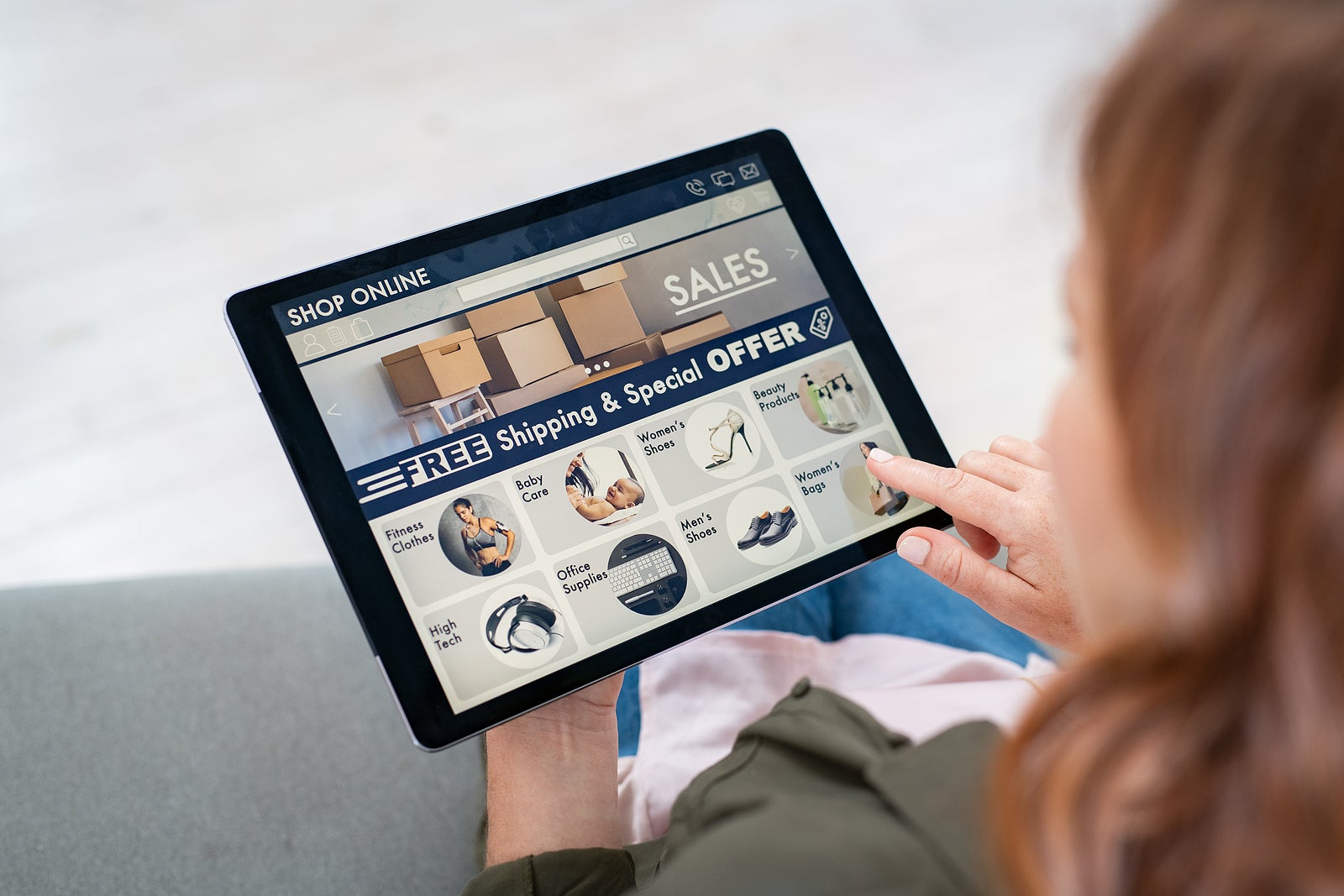 The e-commerce landscape provides a world of opportunities, but it forces us into making choices as well. If you run an eCommerce business, you need to understand the ways you can sell goods and how the sales channels you select can influence your business.
From the seller's perspective, there is a host of e-commerce and marketplace options to choose from. However, this choice can seem as empowering as overwhelming, particularly for those entrepreneurs who do not have any previous e-commerce experience.
One of the biggest dilemmas vendors face when they want to sell their products online is choosing between an e-commerce website and a marketplace. Although there's no one-size-fits-all solution, in this article, we will cover the difference between an e-commerce platform and a custom e-commerce website as well as the pros and cons of each option.
Selling Through an Online Marketplace
Simply put, a marketplace is a type of e-commerce website where vendors can create an online store on a specialized platform by using pre-made templates. It's disarmingly easy to set up your store in most marketplaces, some even let you sign up with your Facebook account. With an online marketplace, you don't have to bear all of the extra costs associated with maintaining a website. On the other hand, you don't have complete control over your sales platform and you can't customize and optimize it for conversions. Overall, marketplaces are a good option for beginning vendors who want to discover the products upon which they can build their business.
Selling Through Your Own E-Commerce Website
An e-commerce website is a single online store where a vendor sells their products to multiple customers. Unlike marketplaces, that make sure their websites are always up-and-running, an e-commerce website needs to be set up and maintained by the company that owns it. Moreover, the vendor bears all the costs related to website maintenance and marketing.
The best aspect of having your own e-commerce website is that you get complete control over your business, from website design to search engine optimization to lead generation and conversions. Moreover, you can buy and use your own domain name, which is a great way to build your brand.
Custom E-Commerce vs Marketplace: Comparison
Technical Side and Costs
If you want to build an e-commerce website you will need to hire someone else to do this for you, unless you're a web developer yourself. Not only will you need a developer to build the website, but you will also need someone to design the UI, help you maintain and update it. Overall, using a custom-built e-commerce website requires a larger upfront capital investment, but it should pay for itself over time.
In contrast,  if you turn to a marketplace, you simply upload your product feed and start selling. You don't need to think about web design or any other fees. E-commerce marketplaces usually come with hundreds of free and paid themes to select from. They all have numerous features like demo content or responsive layouts and can be easily integrated with other systems.
On the other hand, a custom e-commerce solution allows you to make any changes you need. You can configure the website the way you want and optimize it for your market niche. Secondly, the functionality and design of your site aren't dictated by the pre-built platform. This gives you greater control of the website appearance and allows you to add new features to keep your customers coming back.
Cost-Effectiveness
Since the cost of selling online through an e-commerce website is much higher when compared to an online marketplace, you may think that you can earn more as you have invested less. However, it's the opposite. Many other brands are offering the same or similar goods to yours, which means it's harder for customers to make the choice since they have a greater variety laid out in front of them.
If you want to give customers a unique shopping experience then you should opt for a custom e-commerce website. An out-of-the-box e-commerce platform won't be able to provide you with custom modules to optimize your online store. This is particularly true when you're dealing with complex orders that require a sophisticated custom e-commerce solution to handle them.
Also, because e-commerce platforms are mass-market solutions intended to appeal to various companies, their customization options are limited beyond the offered themes. It's difficult or impossible for a marketplace to accommodate some unique selling situations.
Branding and Reputation
If you feel that the goods you're selling are unique and the fact that they are sold on a standard-looking website may hurt your sales, you are better off selling them through a custom e-commerce website.
With marketplaces, you can't stand out from the crowd while establishing your brand. They have no or limited space for customization. So, while selling the same items, vendors compete for customers' attention. Even if a customer purchased your product, it doesn't mean they will become your loyal buyers.
The main problem with marketplaces is that shoppers focus on products, not sellers. That's why it's almost impossible to build your unique brand and a loyal client base. In addition, online marketplaces don't let vendors communicate with customers which means merchants can't run marketing campaigns, inform customers about special offers or new stock arrivals.
A custom website can help you improve your brand identity and attract more traffic. You will be personally responsible for your buyers' satisfaction in terms of payments, delivery, and performance but if you take it seriously, you can promote your brand the way you would never be able to through an e-commerce platform.
Conclusion
Marketplaces are a great starting point for people with less developing experience; they allow you to cut down the costs, risks, and time needed to create a store. However, if you need a tailor-made solution that will perfectly respond to your business goals, then you should opt for custom e-commerce development.
Custom e-commerce websites come with advantages that may often outweigh all disadvantages. They can be easily integrated with other solutions such as CRMs and gateways, as well as handle many visitors and bulk products at the same time.
Published: January 21, 2021
1995 Views