How Can Millennial and Gen Z Businesses Market Their Brand Better?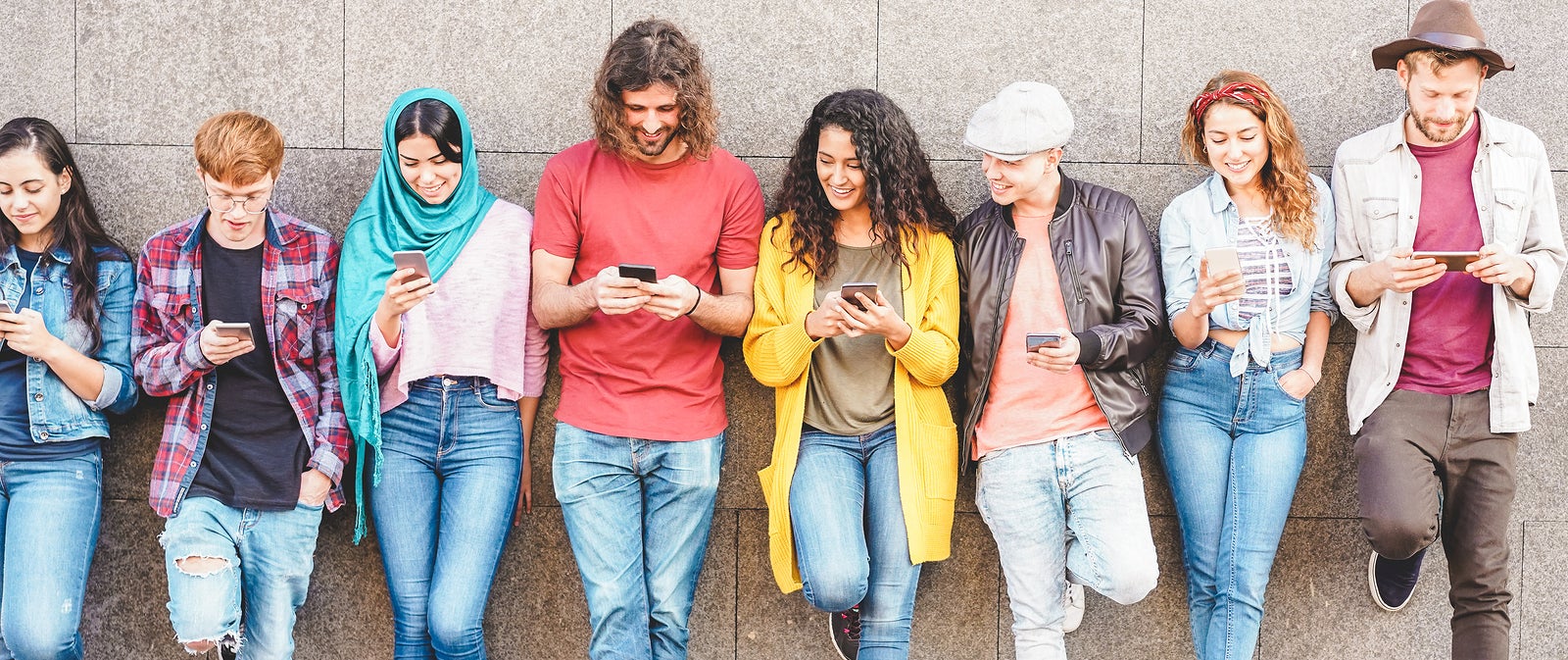 Millennials and members of Generation Z have shown themselves as a force to be reckoned with. Often leading the charge on issues of social change, they find themselves featured frequently in the news for their advocacy and passion.
They are also an intensely powerful spending force, with a global buying power that stretches into the trillions.
Millennial and Generation Z business owners are well-advised to appeal to their peers to increase revenue and sales. But how? In this article, we take a look at how young business owners can market most effectively to the current climate.
Good Storytelling is Everything
Storytelling is often used to market products. Where millennials and Generation Z are concerned, it can also be a vital component of marketing a brand.
In fact, a significant segment of this population actively looks for brand stories and makes their buying decisions based on how said stories align with their values.
They actively like wearing logos and displaying brands of businesses that they find admirable or in some other way agreeable.
When it comes to shaping your own brand story, part of achieving this arrangement will depend on honesty and candor. Describe your origins accurately and in detail, with all of the trials and tribulations you experienced sewn in. Who doesn't like an underdog?
The other part of the equation is constantly evolving. What a brand does is equally, or even more important than what they did in the past.
Think about Google or Facebook. Both companies have earned enormous public good will by creating a pleasant company culture. Not only do people flock to both businesses to seek employment, and maybe take a crack at their sushi bar, but the consuming public can feel a little bit better using their products, secure in the knowledge that the businesses they are giving their hard-earned dollars to treat their people well.
While you probably can't afford Google's recreational classes and gourmet food, you can make a name for yourself with favorable hours and happy employees. Bonus points go to the business owner who can figure out how to make these characteristics clear and interesting on social media.
Coffee Shop with a Cause
Have you ever stepped into a local café and seen a sign saying "We Proudly Support Fair Trade?" You almost smile to yourself as you step up to the counter and pay triple what they are charging across the street at McDonald's.
Businesses with beliefs earn natural sympathy and admiration from their customers. Customers are often willing to pay more for a product that aligns with your worldview. If you like coffee, but don't like forced child labor, you're probably going to support the coffee shop that serves their brews with foam and no side of guilt.
The key, of course, is to practice what you preach. A coffee shop that says they sell fair trade but doesn't will probably be reviled significantly more than a store that never made the claim at all.
Your cause should also be authentic and sincere to you. Whatever you're selling, there is probably a way to do it in a way that is pleasing to the young buyer. For example, a thrift store doesn't have to simply be an affordable way to buy clothes.
It can be an environmentally friendly alternative to the cycle of intense waste that plagues the clothing industry. It's all about figuring out what sort of solution your brand is already providing, and emphasizes these qualities as you present yourself to the world.
Diversity and Inclusivity is Key
Diversity and inclusivity is as important as it is tricky. It's tricky because it has to be done authentically, visibly, and without the obvious intention of making oneself more marketable. Token representation can easily be considered worse than none at all.
There's also the matter of who you are representing. It's not acceptable, of course, to place an ad out for "Diverse Cashier." Instead of boosting your diversity artificially, look for organic ways to improve your inclusivity. Are you fair-minded in your hiring practices? Are your products marketed appropriately to all segments of the population?
And what about the language in your marketing materials? Or your bathroom inclusivity situation? There are many small ways to make your entire community feel more included. These decisions not only improve some people's lives but also make your business more appealing to shoppers who place a big premium on inclusivity.
Promote Loyalty
People like finding a business they can call their own. They enjoy being "regulars." This is as true of millennials and Gen Z as it is any other segment of the population.
There are many ways you can foster an environment of loyalty within your business. Obvious methods might include rewards cards, memberships, email newsletters, and other features that encourage people to stop in often.
Of course, attitude is everything. To keep people coming back, it's important to establish a welcoming environment. Train your staff to be friendly. Remember names. And never forget that phrases like, "So, are you having your usual today?" are almost always met with a smile.
Maintain an Online Presence
This should almost go without saying in a world where people spend most of their day glued to one screen or another: Having a strong web presence is no longer optional. Websites are a must. Not only are they a great way to draw in web traffic, but they can also serve as a stable way to communicate with customers.
For example, you can use your website to instantly update your hours or redefine your services and products in a matter of seconds.
Social media is a vital second step. Not only can a well-attended Twitter account serve a utilitarian function but it can also be used to establish bonds with customers. Everyone enjoys when their favorite brand shows a humorous streak, or responds to their comment online.
Social media is a great, free way to shape your brand and connect with customers even outside of business hours.
Finally, depending on the nature of your business, you may find it prudent to offer online purchasing features. From restaurants to retail stores, people often do much of their shopping on the phone. Giving the option to place an order or set up a reservation from the comfort of their phones will make your business more user-friendly—particularly to younger consumers.
It's also relatively easy to do. There are many e-commerce platforms that make setting up online shopping functions quick and simple, and sites like OpenTable, make booking reservations online easy for any restaurant.
The more digital your business is, the more accessible it will be for your customers.
Published: March 21, 2022
1289 Views