If your smaller business or nonprofit is struggling during the pandemic, you can't stop marketing to save money. That would make things worse.
Now is the time to target your marketing tactics on the most viable audiences and narrow your marketing mix to the most effective and affordable channels. And only you can determine what those will be. Here's how to decide that:
Define your ideal target audience/s.
Whether you have a marketing plan or not, review your sales, donations, and other revenue-generating sources of income prior to the crisis. Identify who those customers are by category if you can.
Explore what these customers want now.
"It's important to understand your would-be customers' thinking now, so get their feedback about the concerns they have, ask what kind of information they want from you, and ask how your business can help them now. You may also inquire about the platforms and vehicles they prefer. For example, are they following your social media channels daily for updates or would they prefer weekly email newsletters? This information will help you choose the right platforms." (AARP)
Review some of the latest studies on marketing during the pandemic.
These will give you an idea of what other organizations are doing and what's working.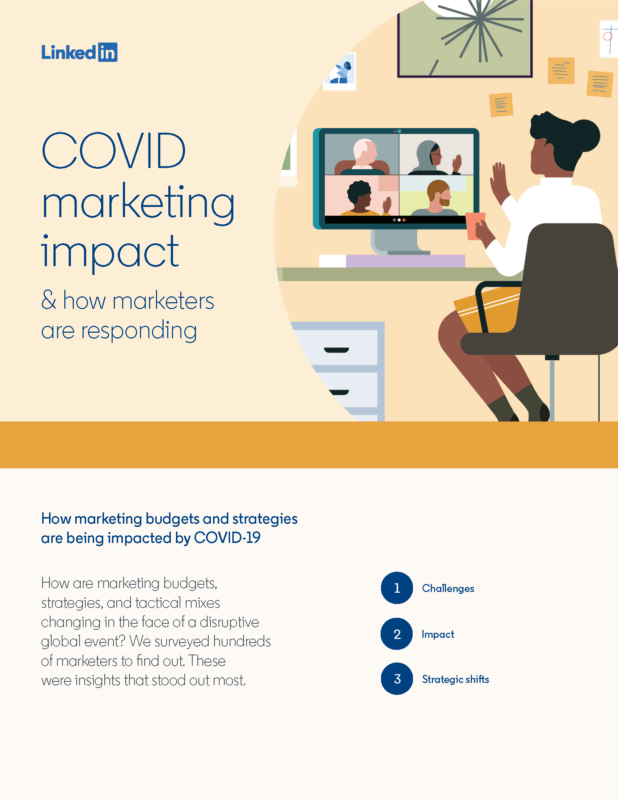 Click the image for the entire infographic.
The CMO Survey: This Special Edition focuses on understanding the impact of the Covid-19 pandemic on marketing in companies. Questions examine how marketing spending, performance, jobs, and leadership have been affected as well as expectations for the next year.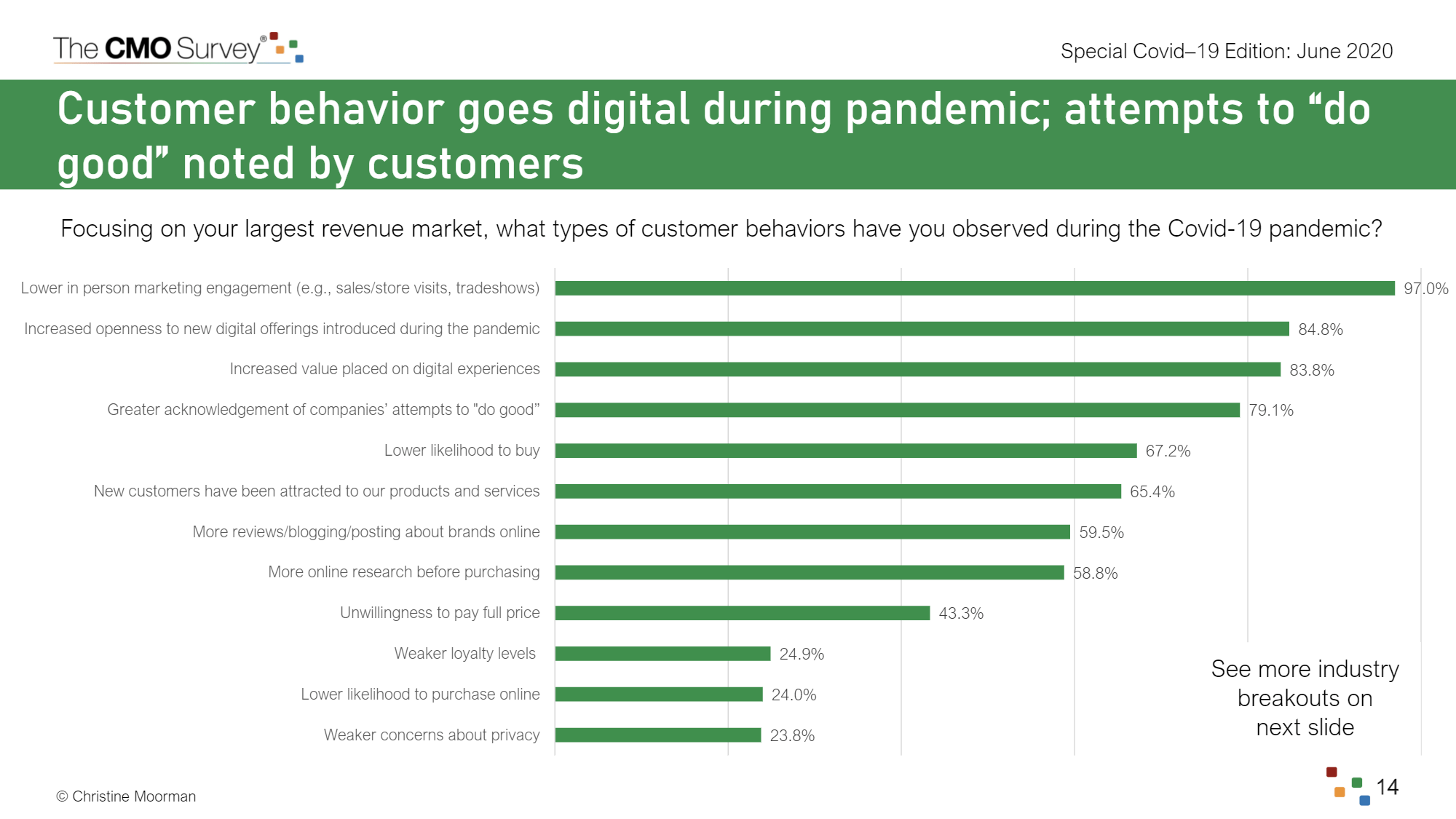 "Marketers also expect to invest more in lead generation campaigns and move away from branding efforts, a transition that supports the desire to acquire new customers online as consumers are shopping more online and new consumers are adopting the e-commerce behavior." (MarketingDive)
Using secondary research studies as well as your own results, identify the most effective marketing communications channels to reach your ideal target audience/s.
Which affordable channels have worked well in reaching and engaging those customers?
A few examples:
Digital marketing
Direct mail
Email marketing
Social media marketing
Video marketing
Webinars
Make a list of them and then eliminate those that are too costly for your organization now.
Develop a temporary marketing plan that includes the most effective and affordable marketing communications channels to reach your ideal target audience/s during this crisis.
Once you implement the plan, ensure that you track your results frequently. Adjust the plan, as necessary.
This is a challenging time for most smaller businesses and nonprofits. Money is tight and the knee-jerk reaction to cut marketing expenses can damage your brand and prevent a full recovery.
Regularly communicate with customers with compassion and empathy. Don't be pushy in your messaging and offer to help them with genuine concern. After all, your struggles are similar and supporting each other can help you get to the other side.