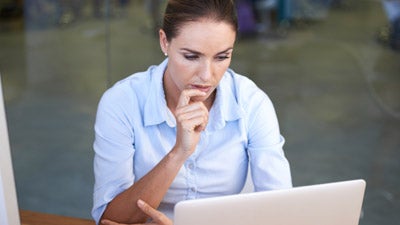 One of the things that freedom enables is various kinds of influence. Anyone can become an "influencer" today: with a phone, a social media account, and an idea to promote, you get an influencer. The internet is so full of them that it has even become a career: Social Influencer, YouTube Influencer, Digital Influencer, and many more.
But the digital market today lacks uniqueness. The focus is jumping onto trends rather than creating original content. The new breed of influencer is repackaging and posting to the hundreds of millions of people who live to be influenced online. But the critical missing piece is a true understanding of what influence really means and the responsibility we have over and above making a living peddling our thoughts and concepts on the internet.
We must learn to align the influence we have in the digital space with the influence we have in the physical world in order to actualize our infinite influence. Seeing people whose claim to fame is doing stunts or acting silly on the internet has provided the spark for professional people to jump on the digital influencer train. Podcasts, vlogs, blogs, and the like are increasing by the day.
For those who use digital efforts to simply hop on the bandwagon, their return on investment in the physical world can suffer.
Developing a digital presence as a marketing tactic to increase your success in the physical world is commonplace in the commercial world. Yet, reconciling your influence in both spaces to ensure they are aligned is imperative to success. Here are some ways to ensure that your online and your in-person influence align.
Understand your values
Specifically, you must understand your core values (your top 3–5). These are the values that guide your moral compass and that you strive to ensure will dictate your thoughts, words, and actions, both online and in real life. When you've identified and worked to operationalize your core values, they influence how you treat yourself, how you treat others, and how you are able to spread your influence. But they must be pursued consistently to ground you in the best version of yourself.
Understanding that your influence is your greatest responsibility, digitally and physically, puts you in the habit of asking yourself daily if you're staying true to yourself. One thing that often lacks in the digital space is the alignment of who we actually are with what we project as ourselves virtually. This double standard will catch up to you. It's much better and easier to build an audience by captivating them with your unique influence than it is to portray something that you're not.
Understand your audience 
One way to understand your audience is to develop "audience personas." You can do this by searching "how to develop an audience persona" in your favorite browser. For additional help, hiring a professional marketer will support you in attaining the best results. For instance, if you run a tech business, a tech pr agency can source you the best person to help you understand your audience and do what is best to engage and appeal to them, which will maximize your influence.
Essentially, you develop "characters" (at least three, and possibly up to seven or more) that represent the people you envision to be your audience. Develop everything from what they like to eat to what they do for a living. Pretend these are real people you will want to bring through your funnel. This will help you create content as you'll know who you are targeting. In this way, your digital marketing effort will attract the target audience.
Audience personas are helpful not only from a sales perspective but from a "how will my work influence them" perspective. Are you influencing others by providing something that has true value, or are you just about selling your latest program, product, or scheme? What is the underpinning of your influence when your audience is influenced by your work? How do they adopt and apply their newfound excitement, knowledge, and opportunities resulting from your influence? Have you provided them a path to understand their own influence and how to support those they influence? If you take the time to develop an audience persona prior to building your digital marketing efforts, you can answer these questions easily.
Understand your funnel 
In sales parlance, your funnel is where those you influence come from. In more simple terms, your funnel is the path you're going to lead your followers to that will guide them to your ultimate message or goal.
Many influencers have multiple funnels. For example, Grant Cardone is a real estate investor and provides real estate investment training, sales training, and, lately, has become ultra-focused on the HVAC industry. Each of these funnels feeds Cardone with leads to sell his influence. He understands his followers' motivation and relies on their needs, wishes, and aspirations to best influence them. This influence matters because it allows the seeds planted by a digital influencer to turn into something real. This is your funnel from the digital space to the physical space, and you must understand how the user flows through your funnel to bring you a positive return on investment.
If you wish to remain rooted in your unique influence, you must avoid the bandwagon and stay true to yourself by aligning your physical and digital influence. You will find better return on investment, more aligned followers, and greater self-satisfaction.
Author: Brian Smith, PhD, is founder and senior managing partner of IA Business Advisors, a management consulting firm that has worked with more than 20,000 CEOs, entrepreneurs, managers, and employees worldwide. Together with his daughter, Mary Griffin, he has authored his latest book in the "I" in Team series, Positive Influence – Be the "I" in Team (Made for Success Publishing, April 4, 2023), which shares how to become our best self with everyone we influence. Learn more at IABusinessAdvisors.com/the-i-in-team-series/.
Published: April 13, 2023