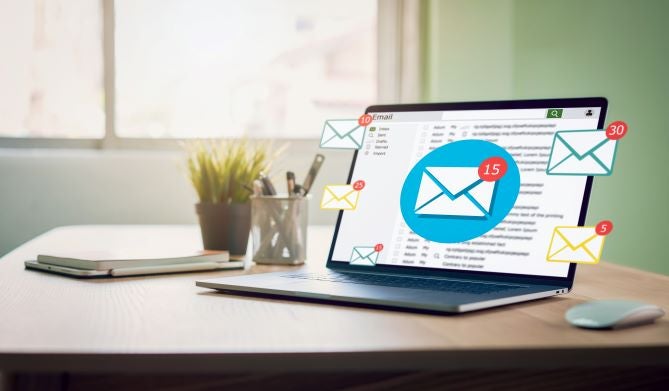 Email marketing is one of the most popular and effective tactics companies use to generate sales. However, one must be careful as one small thing can significantly affect the company, reducing the number of conversions.
Before you send out an email marketing campaign, you should ensure that everything's perfect right from the subject line up to the footer, especially that thousands of people will be receiving the same email.
As you run your email marketing campaign, you need to be meticulous about every detail. With that, listed below are six mistakes you should avoid to make your campaign successful:  
1. Forgetting Mobile Users
The time when people need to get up and open their computers to read an email is gone. People can easily unlock their mobile phones, check their email app, and see important emails right away. That'll help save them time and effort and inform them of any urgent matters they should take care of. With that, you shouldn't forget to include your mobile users as you design your email.
As you create your email marketing campaign, you should ensure they're mobile-friendly and people can easily navigate and read through the whole email with ease. Moreover, you can also use this chance to increase your mobile marketing to target bigger audiences. You can use a platform that'll help you get the work done. 
Mobile marketing platforms provide an easier way to market and advertise to your mobile audiences. You can easily create pop-up notifications, QR codes, in-app messaging, and more. Today, some people would prefer to switch to a different company if it requires them to use their computers to complete their actions. With proper mobile marketing, you can prevent that from happening.  
2. Generating Poor Subject Lines 
The subject line is the first thing people see when they receive a new email. With this, you should try to make it as captivating as possible. You'd be surprised by the number of people who have thousands of unread emails because they know the content isn't interesting enough. To prevent that from your email campaign, you should generate an excellent subject line.  
Ideally, you should make your subject lines direct to the point without being too aggressive. If you could personalize the text, the better it'll be for your campaign. Moreover, you should avoid using all caps as it annoys most users rather than catch their attention.  
3. Hiding Your CTA 
When sending email marketing campaigns, you should have a call-to-action (CTA) button present, allowing people to easily navigate them to the link you'd like for them to visit. However, if your website is image-heavy and uses monotone colors, people might have difficulty knowing where your CTA button is, thus not creating further action apart from reading it.  
Ideally, your CTA should have bold colors along with large texts that allow people to find them quickly. Moreover, you should also use catchy text that'll attract people to click it. Try to avoid using 'click here,' but go for alternatives such as 'find out more,' 'buy me,' or 'read more.' In this way, you can be more creative and catch people's attention better.  
4. Sending Too Many Emails  
Even if you have too much information to share with your audience, you should limit the number of emails you send to your subscribers. If you send them plenty of emails within the week and it's mostly about blogs and updates that they can't benefit from, it might encourage your audiences to unsubscribe to your newsletter. Most people will opt to unsubscribe to email subscriptions if they receive too much email that usually takes up their email capacity.  
Moreover, you should consider sending an email once a week, so you can prevent it from flooding their inboxes. Furthermore, people are most likely to read your marketing campaigns, especially if you seldom send an email, since they'd think that it's something important and it'd benefit them.  
5. Being Image-Heavy 
Not everyone appreciates an email that's full of photos, which may take too long to load. No one has the time to wait for a few minutes just to wait for your images to load, so they could read what's on your email. With this, they'll just ignore your email and might even put it into the trash.  
As you send an email marketing campaign, adding a few images wouldn't hurt as it can help catch your audience's attention, allowing them to take longer to read your emails. However, you shouldn't flood the whole email with text and forget to include hard code texts your audience can read.  
Ideally, you should only use photos to decorate your email to make it more attractive and engaging. It should only help to highlight the main content of your emails such as offering discounts and promotions. Your main body should just be in the text, so it'll be easier to load and read.  
6. Using Too Many Designs  
Creativity is a great thing to have, especially if you're sending an email marketing campaign as you need to captivate your audience's attention as much as possible. However, too much creativity can be destructive, especially if they don't go together.  
As you design your email content, you should use the perfect balance of text and images along with using consistent font styles. You can search online about which font goes well together if you plan to use more than one. In this way, you can allow the body to look coordinated. You should also keep your texts in black and avoid using other colors as it'll only appear as a childish email. 
Moreover, you should be careful with your color palette choices and avoid using ones that are too contrasting and hurtful to the eyes. Ideally, you should go with the branding colors of the company and add complementing colors with it. You can go for white, black, or gray for a monotone look. 
Conclusion  
Email marketing is an effective way on how you can generate sales from your audiences. In this way, they'll be reminded of your company and see the latest news and promos you can offer. However, it's not a piece of cake, and you should be creative with how you build your campaigns. By knowing the mistakes and the things you shouldn't do, you should be able to launch a successful one that can generate as many sales as possible.  
Author: Alyssa Brown is a digital marketing expert. She has been in the industry for 7 years. Alyssa shares her knowledge about the different marketing strategies with business owners and aspiring startups. During her free time, she enjoys playing tennis, baking, and knitting.