You can't just sit back and wait for clients to come to you – especially if you're a new business. You need to be proactive in order to get noticed and attract clients.
Here Are Some Effective Ways To Grow Your Client Base Online:
Use social media effectively
Social media is a powerful tool that can help you reach a large number of potential clients. However, it's important to use it wisely. Simply posting random content or spamming people with advertising will not work. Instead, focus on creating interesting and engaging content that will resonate with your target audience.
If you're not sure where to start, consider searching for ways to help you create and schedule content online.
Create a strong online presence
Having a strong online presence is essential for attracting clients. So, make sure your website is up-to-date and easy to navigate. Use SEO keywords throughout your site so that you come up in search engine results. And consider creating a blog to showcase your expertise.
Stay active on forums and online communities
If you want to attract clients, you need to be visible where they are spending their time online. That means being active on relevant forums and online communities. Share your expert insights and connect with potential clients from these platforms.
Network online and offline
Don't forget about the importance of networking, both online and offline. Attend relevant conferences and meetups. Get involved in industry groups and associations. The more people you connect with, the more likely you are to find potential clients.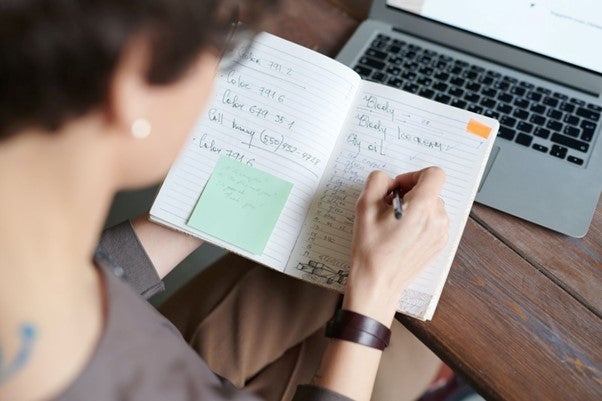 Photo by fauxels
Use online tools to find leads
There are a number of online tools that can help you generate leads, such as Google AdWords and LinkedIn Ads. These platforms allow you to target potential clients with specific advertising campaigns.
Offer free resources
One of the best ways to attract clients is by offering helpful resources for free. This could be an e-book, white paper, or even just a blog post. By providing valuable information, you'll show potential clients that you're an expert in your field and that you're worth working with.
Provide a great user experience
The importance of a visitor check in system and providing a great user experience on your website is imperative. This includes having clear and concise content, easy-to-use navigation, and fast loading times. If potential clients are turned off by your website, they're less likely to want to work with you.
Get creative
There are endless possibilities when it comes to marketing your business online. So, don't be afraid to get creative in your efforts to attract clients. Try out new strategies and see what works best for you and your business.
Review your progress
It's important to periodically review your progress in attracting clients. What's working well? What's not working so well? Make adjustments to your strategy as needed to ensure that you're always moving forward.
In Closing
By following these tips, you can effectively grow your client base online. Remember to be patient and consistent in your efforts, and you will eventually see results.