Establishing strong branding for your small business is more important than ever in this crowded market space. It represents what your business stands for and dictates perceptions.
While it's one of the most crucial decisions you make before launching your business, branding is certainly not written in stone.
There might be instances along the way when you realize you need to rebrand. This can be due to various factors ranging from a merger and change in business direction to staying relevant and changing with the times.
Considering the work and time that goes into rebranding, it's important to take an informed decision and have a plan in place.
So, if you're contemplating rebranding, here are five essential steps to succeed.
Conduct research
Even though rebranding is not an irreversible process, let's face it — you can't be rebranding your business every two years. Hence, before embarking on the journey, it's important to conduct comprehensive research in order to get it right.
The purpose of rebranding is to create a stronger and more memorable brand identity that your target audience can relate better to.
So, start your research by creating a survey for your customers — understand how they perceive your brand and if it's in line with your goals. This will help you identify gaps in your current branding and take insights for the rebranding strategy.
You should also evaluate your competitors and decide how you'd like to differentiate your brand and (re)position it.
Redefine brand mission and positioning
Rebranding is beyond changing just a brand logo. It calls for a complete transformation in your brand vision, mission, core values and positioning too.
Basis the insights you gain from research and surveying your customers, it's important to identify problem areas, measure customer satisfaction, and deliver improvements in the new branding to meet business objectives.
Take Domino's Pizza for example. After having received a bad reputation for selling "garbage pizza" and "pizza (that) tastes like cardboard", the brand decided to reinvent itself.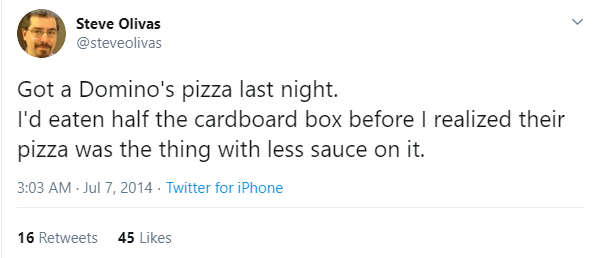 From introducing new recipes and improving service to updating their logo and communication tactics — Domino's managed to reposition itself and change perceptions.
So, identify gaps and establish your brand mission, thereby repositioning it to meet customers' needs better.
Establish a schedule
From doing groundwork research and brainstorming to the implementation and launch — rebranding small businesses is a time-intensive process.
In order to manage the entire activity without overlooking any aspect, it's important to form a dedicated team and establish a schedule.
Use a timeline infographic to break the process down into smaller phases while listing the responsible people and assigned deadlines. You can create phases such as designing the new logo, changing the collaterals, communicating the rebrand, etc.
Considering the number of steps and stakeholders involved, you can also use a task management software to approach the process in an organized fashion and track progress.
Redesign all marketing assets
Once you've established the new positioning and designed an updating logo, it's time to implement it across your marketing assets and communication channels.
It's a good idea to make an extensive list of all the collaterals that need to be updated, as part of the rebranding exercise. Here are a few to get started:
Update brand guidelines and include new logo, font and color scheme files
Redesign the website (or brick-and-mortar store) to reflect the new branding
Optimize website content and meta-tags to rank for new keywords (if any)
Update social media profiles with new profile photos and header images
Redesign stationery such as business cards and letterheads
Update internal communication channels and email signatures
Think of all the stakeholder touchpoints (internal and external), and ensure you make the change across to ensure consistency.
Communicate the changes
After all the work you put into strategizing, designing and implementing rebranding, it's essential to communicate the changes and keep customers, employees and partners informed.
Start by informing your internal employees — do tell them what led to the change and redefine the way forward. This change needs to reflect in the way your business operates and that can only happen if you involve your employees and maintain transparency.
Customer communication is another important aspect. You don't want your customers to wake up to a whole new brand and being unable to relate to it.
You can send out a press release, publish a post on the company blog, or even send out an email to your loyal customers, announcing the rebranding to build brand awareness.
Here's an example of an announcement email.

Really Good Emails
Conclusion
Rebranding is like giving your small business new life and not looking back. While one aspect of rebranding is implementing the change, the other is living it.
So, once you've made the shift, make sure you don't mention your old positioning or logo in any communication going forward.
Author: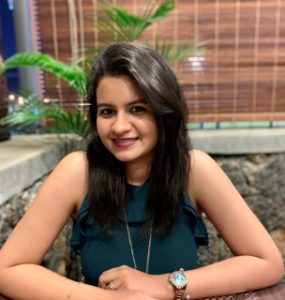 Simki Dutta is a content marketer at Venngage, a free infographic maker and design platform. When she's not working, she can be found refreshing her Twitter feed and binge-watching Netflix shows.