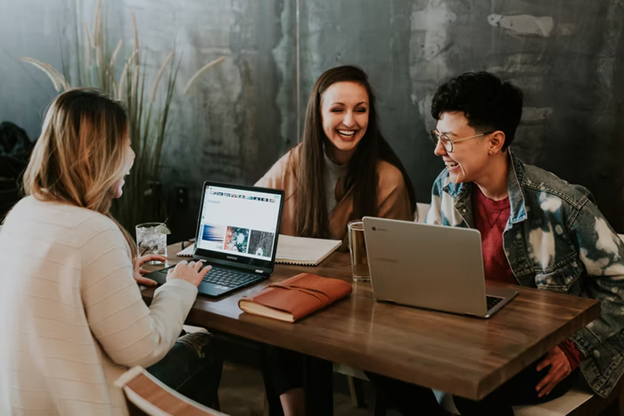 https://unsplash.com/photos/g1Kr4Ozfoac
It doesn't matter whether your business is based predominantly online or not, you need to do everything in your power to build up a strong and effective online presence. After all, when people look for a business today, they will typically start their search on Google.
If your business isn't present, you're going to miss out on some great opportunities. Let's take a look at some of the things that you can do to achieve more online and get your business out there.
3 Ways to Do More for Your Business Online
Guest blog on other websites

There is only one place to begin, and this is with guest blogging. Look for the best digital publishing tool so that you can get your own original content out there. Posting content on different websites is a great way of attracting new customers while also building your Google presence. However, for this to be successful, you need to make sure you post your content on websites that have high authority themselves and are relevant to your business. If you run an IT analytics company, you cannot post blog content on a website for wedding cakes.

Comment on reviews

Next, take the time to post comments on reviews that people have left about your business. Do not only reply to the positive content. Make sure you comment on the negative reviews as well. This is a great chance for you to potentially return an unhappy customer into a satisfied one by rectifying any problem they may have. Even if you cannot achieve this, simply reaching out and showing that you care will make a big difference. Plus, all pieces of content, including reviews, help to build your online presence and ensure your brand has a big voice.

Make an impression on social media

Finally, it is also important to make sure that your business has a good following on social media. This is not something that is going to happen overnight. It requires a dedicated and effective approach. Using social media effectively is a bit of an art. It is about engaging with customers; not simply posting an endless string of promotional messages. Instead, you need to make sure that you engage in meaningful conversations with your customers and that you answer any queries that they may have. Social media is unique in this sense, and consistency is also key.
So, there you have it: an insight into three of the important steps to take in order to get the word out about your business online. Make sure you guest blog on other websites so that you can get in front of different audiences and build your Google authority.
You should also take the time to comment on reviews, as well as focusing on improving your social media presence. However, to do the latter, always make sure you are using the same social media platforms as your target consumer base.