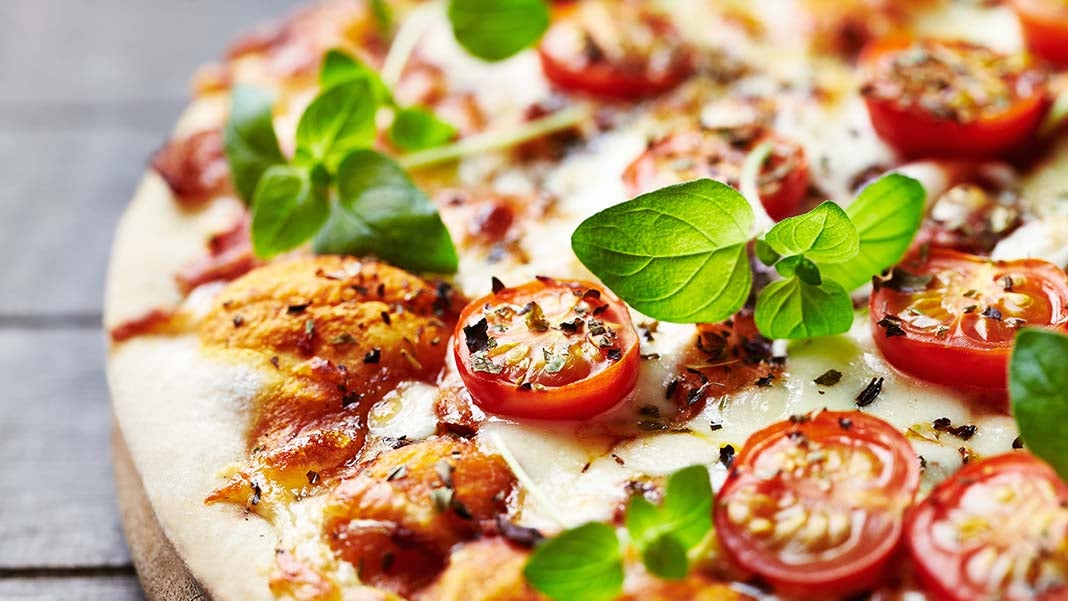 Anyone with experience in the restaurant industry knows that POS systems can be a source of massive frustration. Most point-of-sale software isn't intuitive or user-friendly. Although many solutions are marketed specifically to the restaurant industry, few systems make the cut. Worse, some restaurants use generic ordering systems that don't work in food service.
While most restaurants can function using basic software, pizzerias don't have that luxury. Most pizzerias have specific requirements that aren't available even in standard restaurant software.
To solve this problem, developers have created POS software specifically for pizzerias. For example, the best pizza POS software is programmed to allow customers to customize pizzas by the slice just like the custom software commissioned by the big chains.
If you want your pizzeria to thrive, you should consider switching to a custom ordering system designed with both your customers and your needs in mind.
Features pizzerias need in an ordering system:
Slice-by-slice customization. You'll make more money selling pizza by the slice during your busiest times in your store. However, you can also sell by the slice to customers who order online. To do this, you'll need a custom ordering system that allows for slice-by-slice customization.
Whole pie customization. You'd be surprised to learn how many pizzerias use software that doesn't allow for whole pie customization. It's not that customers can't get a customized pizza; the software system just doesn't make it easy.
Your pizzeria needs an ordering system that allows you to customize each pizza on the screen as the order is placed. You should never have to vocalize customizations to the kitchen or write them down on a piece of paper. That's how mistakes are made. And with some customers, if you get their order wrong, they'll never return.
Built-in loyalty program. Loyalty programs are a great way to stay connected with your customers, market new offers, and keep them happy. However, they can be a bit of a pain to manage.
With a loyalty program built into your POS ordering system, you don't have to deal with plastic cards or paper punch cards. Every purchase will be recorded in the system and points will be applied to the purchaser's loyalty account. You'll also eliminate the potential for customers to cheat by punching their own cards.
4 reasons to get a customized pizza ordering system today
You're tired of applying workarounds
Workarounds are great as a temporary solution. They're not great long-term solutions. Unfortunately, workarounds often become long-term solutions despite the inconvenience.
If you've been applying workarounds for your POS system, you don't have to do that anymore. With the right system designed specifically for pizzerias, you can say goodbye to all the workarounds you've had to employ just to operate.
You want to grow your business
Having the right POS system to run your business is the only way you'll be able to grow your business with significant impact.
When you only have one location, it's easier to get by with a substandard ordering system. However, once you expand to add locations or start to franchise, you'll need a better system.
You want to increase sales
Increasing your sales is directly tied to your ability to increase your speed and quality of service. If you're quick and customers get their orders on time, they'll come back and recommend you to friends. If an archaic ordering system is slowing you down, customers won't be so forgiving, even if it's not your fault.
A proper POS system can also help you increase sales by tracking customer data. This can be done through a customer loyalty program, which brings up the next point.
You want to start a customer loyalty program
If the complexity of managing a customer loyalty program has been keeping you from launching one, you'll love the built-in system that comes with a custom ordering system. Not only will you be able to launch and manage a loyalty program easily – but you'll also be able to track and analyze your program's performance.
Surveys have shown that customers prefer surprises over traditional loyalty rewards. Surprises are easy to deliver through loyalty programs.
It's time to get a custom ordering system for your pizzeria
Most POS systems were developed before software moved to the cloud. With cloud-based software, applications have the computing power to provide powerful features. For instance, you can track your delivery drivers, ask customers to rate delivery drivers, and analyze customer data according to demographics like location.
These features can't be found in traditional POS ordering systems. If you want a thriving pizzeria, you need a POS system designed just for your business.