A workplace should be a safe environment for everyone who enters and leaves, regardless of their job role within the company. Although some companies take their procedures extremely seriously, there is a vast majority of others that don't give security the attention it deserves.
Your staff are the most vital part of the business as they are the ones that make all the customers, clients, patients, partners, etc as satisfied as they can be – even when the going is tough.
Therefore, a secure workplace for all of the ongoing staff that continue to work their hardest day in and day out is the least that you can do. Not only that but there are some other factors in why you should protect your workplace – continue reading to find out why and how you can make your workplace more secure in 2023.
Why Do You Need a Secure Workplace?
Fraud, online hackers and criminals are an exceedingly common theme in many workplaces when all personal data is available to the public (or easily accessible). Therefore, your IT support team within your company should always be searching for ways to protect your data.
Authenticating staff and ensuring that their place of work matches their profile is key towards keeping everyone safe. All it takes is for one person to pretend as though they've lost their ID for work and then next thing you know, something tragic could happen within your workplace.
Whether you're working in a hospital, school or even just an office setting, if you're a small, medium or large-sized company – there will be potential infringements that will be made along the way.
Thus, if you don't have a great system in place, you could easily be taken advantage of compared to someone who knows what they're doing.
One of the Best Ways to Make Your Workplace More Secure in 2023
As the digital era continues to flourish, there are becoming increasingly more ways for your data to be accessed. However, although that may sound daunting – there are also additional ways to protect your workplace from all this happening.
A workplace is somewhere where you want to feel safe and all of your internal work should be done together – with no other external parties disrupting the patterns of your work. Below are some of the recommended ways that we would suggest making your workplace more secure this year moving forwards.
Acquiring Printed Physical Photo ID Cards
Although digital data is getting easier to prevent, physical security may be getting overlooked within your workplace – thus, verifying that both bases are covered is paramount.
Wherever your data is stored and inserted, you must certify that it isn't accessible to anyone that isn't part of your business. Consequently, if you gain physical, personalised, photo ID cards, using a printer that erases all your information after use will be ideal.
Digital ID are leading suppliers of ID card printers. Most products have exceedingly quick printing times to assure you're not standing by the printer all day, whilst creating personalised cards that can only be accessed by the person whose data is on there.
With their upper-echelon technology, their printing features allow you to create unclonable cards at the highest quality.
Their exceedingly quick printing times assure you're not standing by the printer all day, whilst creating personalised cards that can only be accessed by the person whose data it contains.
Flexible, secure, and money-saving ID systems are what you want to ensure that your workplace has the highest quality services, but also doesn't have any intruders impacting the quality of your overall teamwork each and every day.
Author: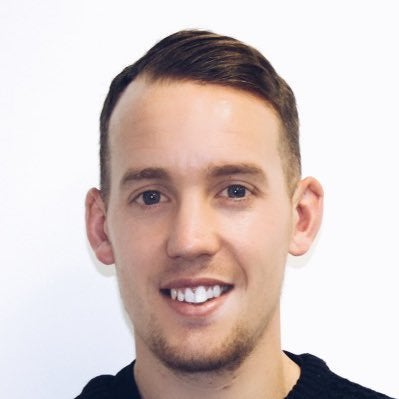 Adam Bennett is an experienced UK-based marketing professional, working as the digital marketing manager for the eco-friendly ID card and access control company Digital ID.